More PEAS, Please!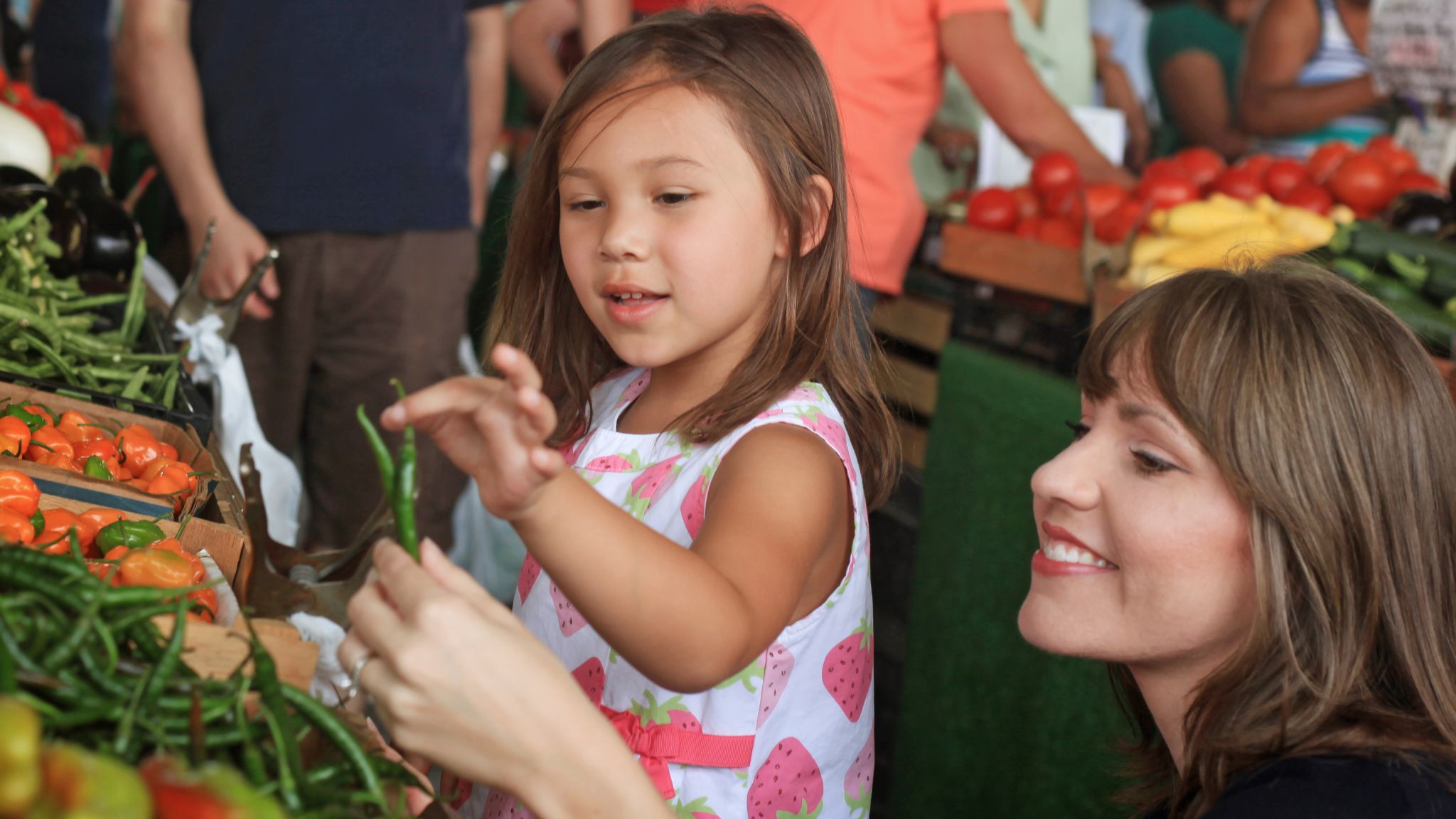 Parents know, and research has proven, that preschoolers have hungry minds. They ask hundreds of questions every day as they observe and shape the world around them. Could early food and nutrition education, delivered by trained pre-K teachers, feed their curiosity about science, technology, engineering and math?
Researchers at four North Carolina universities are working together to find out.
With a $1.32 million Science Education Partnership Award (SEPA) funded by the National Institute of General Medical Sciences at the National Institutes of Health (NIH), the researchers will spend five years working with Head Start teachers across the state. Their goal: to help students get ready for the kind of science they'll encounter in elementary school.
Virginia Stage is the project's principal investigator. An associate professor of nutrition science at East Carolina University, Stage plans to extend research she'd begun eight years ago as an NC State doctoral student. Studying with Suzie Goodell, an associate professor of nutrition, Stage focused on preschool education in sciences, or PEAS.
Bridging a Knowledge Gap
With other education researchers at the University of North Carolina Greensboro and North Carolina A&T State University, Stage and Goodell have launched what they call "More PEAS, Please! Bridging the Gap Between Preschool and K-12 Learning Environments."
[pullquote align="left" color="red"]STEM education in preschool has been long ignored.[/pullquote]
The new project will shed light on an overlooked area of the STEM workforce pipeline, Stage says. "STEM education in preschool has been long ignored. There's been some thought that preschool children can't do science or understand it. But thinking has shifted in recent years."
One thing that's become clear, she adds, is that children form attitudes about STEM and health early in their lives.
"Without quality STEM and health experiences early, students may lose interest and confidence that they can do science and math," Stage says.
As she and her colleagues pointed out in their project proposal, millions of children enter K-12 with a poor foundation for STEM learning. That has a long-lasting effect. Most of t]hose who had low levels of general STEM knowledge went on to struggle in science as third graders. By eighth grade, 54% were still struggling. 
Not Hard, But Not Always Easy, Either
Goodell says that introducing science instruction to preschoolers is not as hard as it sounds, but there are barriers. One of her roles with the project is to design a discovery phase that helps the researchers understand the challenges that Head Start teachers face.
[pullquote align="left" color="red"]A lot of our preschool teachers are apprehensive about teaching science.[/pullquote]
"One of the things we've found through our research … is that a lot of our preschool teachers are apprehensive about teaching science to their kids because they themselves aren't comfortable with it. They usually haven't had training in science education," Goodell says.
The project focuses on building the teachers' ability to lead inquiry-based learning. That means that teachers will encourage their students to explore, to ask questions and to share ideas, Goodell explains. 
"Science is making a guess based on things you already know – a hypothesis – and then doing some exploring to figure out the answer," she says. "We won't be asking the teachers to go into a basic lab and do things with agar plates and microscopes. Instead, they will be using the tools they have around them."
Bearing Fruit
To explain, Goodell suggests starting with an apple.
"The question could come up about how many seeds are in an apple. You could ask everyone to guess. You can then do a graph, showing the range of numbers the students predicted," she says. "And then you cut open the apple and have them count the seeds. The focus needs to be on super simple concepts and on play and fun."
More PEAS, Please! will give teachers a platform where they practice this approach and build a support network to encourage them to share ideas and resources with each other.
"Then all those things combined will increase their knowledge and skills," Goodell says.
[pullquote align="right" color="red"]The focus needs to be on super simple concepts and on play and fun.[/pullquote]
"It will also build their comfort level with incorporating science into their classrooms. They can then disseminate that information to the children, and over time the impact will grow."
The researchers expect to reach 350 teachers and 3,400 preschoolers through More PEAS, Please!, supporting the students' curiosity and teaching them how to ask questions, investigate and think about discoveries in new ways.
 "In other words," Stage says, "our goal will be to show them how science works in our everyday lives."
Our research addresses grand challenges — and overcomes them.
[button]Learn more[/button]