Legislature learns about waste-to-energy research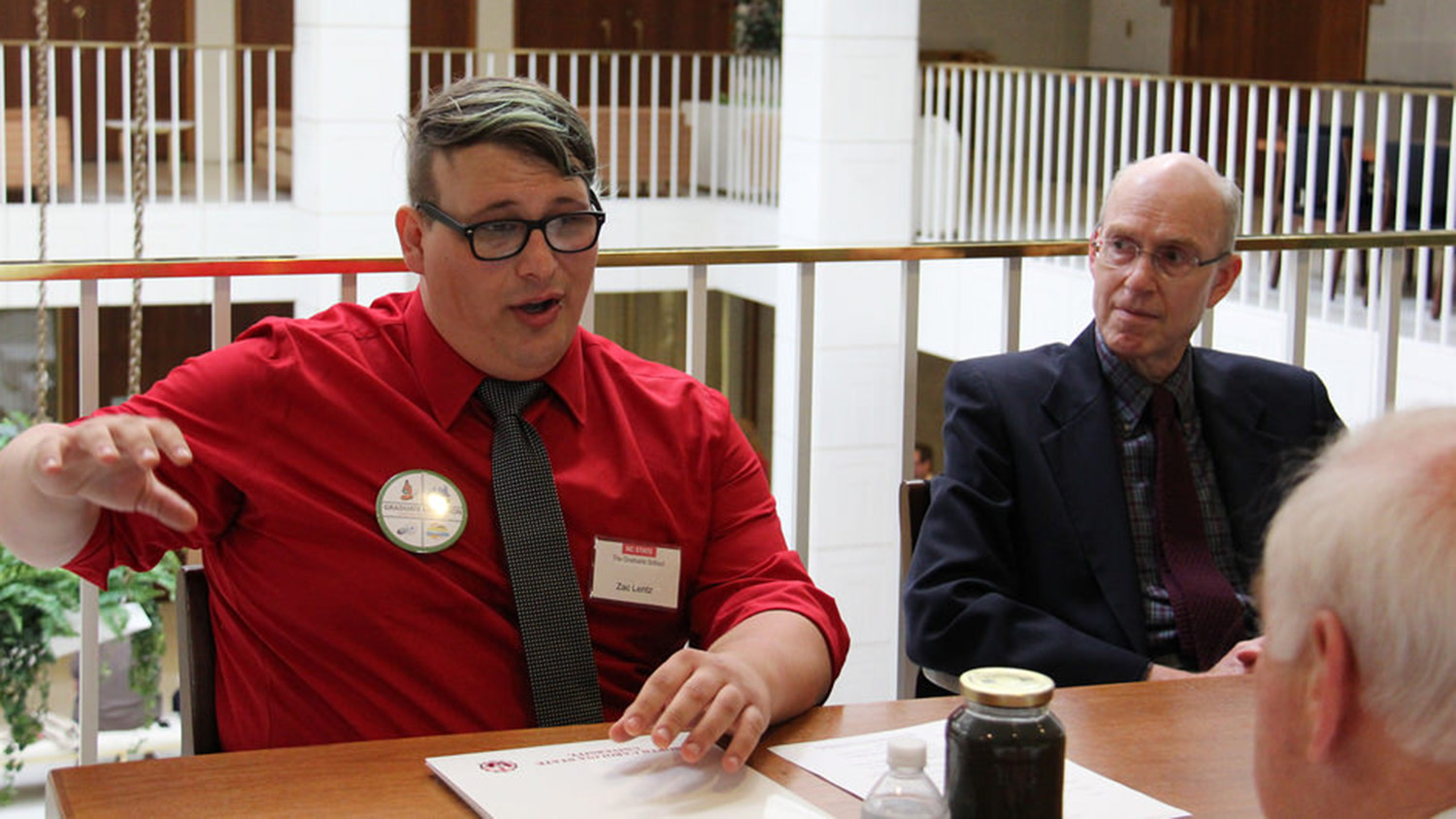 Zachary Lentz, Ph.D. student in the Department of Biological and Agricultural Engineering at NC State University participated in Graduate Education Day at the legislature, May 25. He presented his poster on "Gasification: A prospective swine manure solution for North Carolina" and spoke with senators and the public about what his NC State's research has the possibility of doing.
Lentz sees lots of potential to make use of all the swine manure from the hog industry in North Carolina. The potential is there, and it would be a big win-win for NC and the waste industry if this type of waste-to-energy practice goes mainstream. Zachary Lentz wants to be in on the big win when that day comes, and it is why he is researching with Drs. John Classen and Praveen Kolar.
Right now they are working on engineering aspects of the gasification process to utilize syngas (SNG) (abbreviation for synthesis gas) a viable fuel gas mixture consisting primarily of hydrogen, carbon monoxide, and often carbon dioxide.
More about Graduate Education Day at the NC capitol building
Here is the full Graduate Schools News article including a video and photo gallery of the day.
What is Graduate Education Day?
In 2011, Gov. Bev Perdue issued a proclamation to establish May 22-28 as "graduate Education Week" and May 25 as "Graduate Education Day" in North Carolina. The proclamation states how important graduate education is to our state. Quality graduate education raises our state profile since, it brings and keeps companies wanting bright, creative minds, it grows our economy as students seek to study here, and it creates a core of citizens ready to participate in the challenges of the future.
NC State Waste Management Links