How That Pig Got to the Market — and the Roadblocks Caused by COVID-19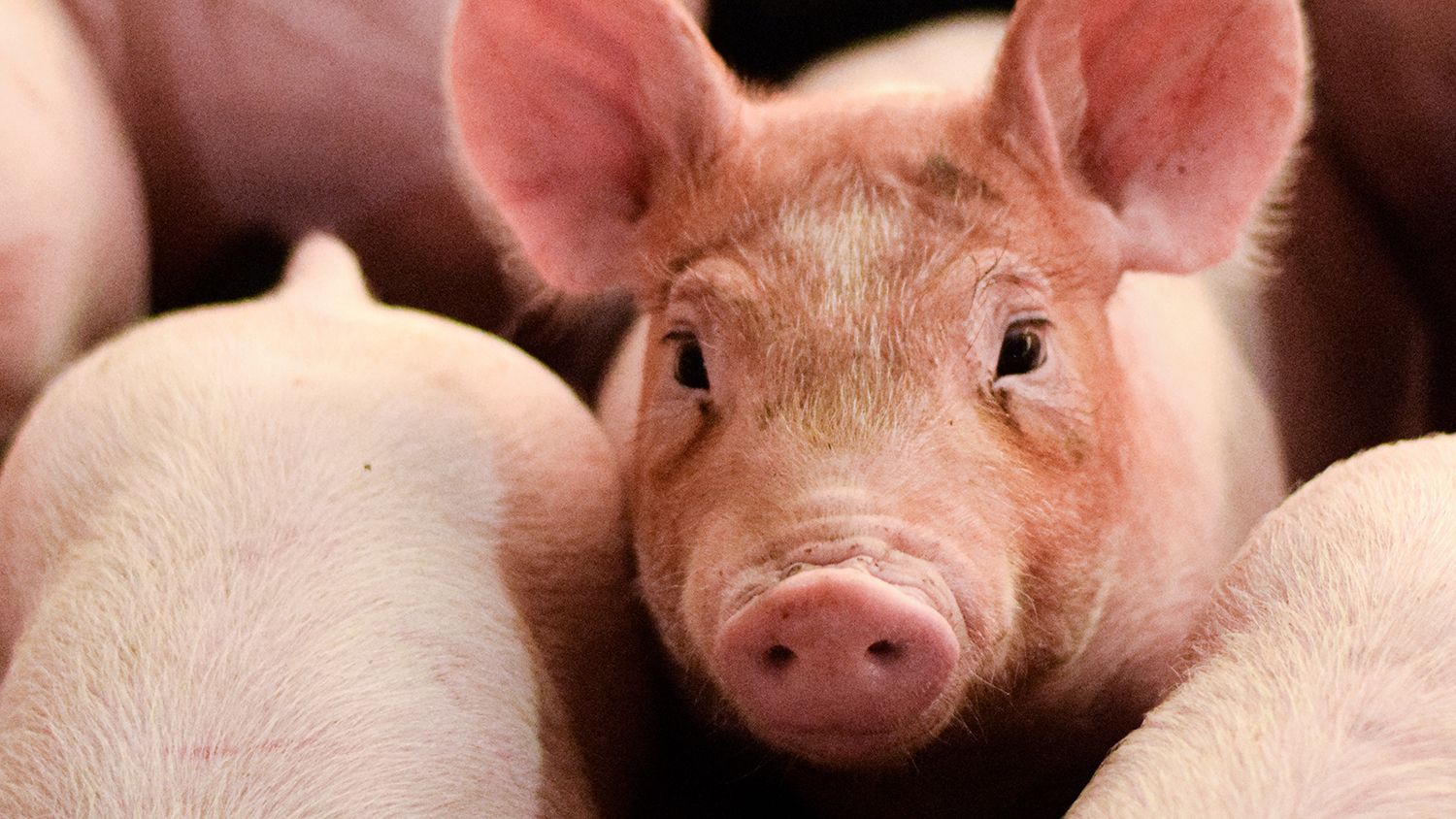 The pork you had for dinner last night? Farmers began working on it a year ago. But much has changed since then. The first episode of Farms, Food and You, a podcast series from NC State University's College of Agriculture and Life Sciences, looks at how slowdowns at processing plants could affect farmers and consumers for months to come.
Download file | RSS feed | Duration: 12m:26s | Download transcript (PDF)
Our Guests
James Lamb has been a farmer since he was 16, when he stepped up to operate his family's small farm when his father died. He managed to keep up with his studies, went on to NC State and earned a bachelor's degree in biological and agricultural engineering. The rural life in his hometown, Clinton, called him, and he took a job with Prestage Farms. In that role, he helps farmers comply with regulations aimed at protecting the environment. Along the way, he opened his own pig nursery, where he receives newly weaned piglets and transitions them from drinking milk to eating solid food.
Professor and Extension Specialist Kelly Zering has been with NC State's Department of Agricultural and Resource Economics for 35 years, and he's studied economic aspects of the pork industry, among other things, throughout his career. He also teaches courses related to swine markets and risk as well as entrepreneurism. He is a native of Canada, where he earned bachelor's and master's degrees in agricultural economics. He went on to earn a Ph.D. in agricultural economics from the University of California, Davis before joining NC State in 1984. 
Assistant Professor and Extension Specialist Jonathan Holt is with NC State's Department of Animal Science. He earned his Ph.D. in animal science and nutrition at NC State, after earning bachelor's and master's degrees from the University of Minnesota. He's a native of Minnesota, now the nation's second-leading state for pig production. Holt, a nutrition expert, recently prepared an article for National Hog Farmer magazine on his research related to slowing pig growth temporarily by modifying their diets.
Related Resources
NC State Extension COVID-19 information and resources (Holt encourages farmers and others concerned about COVID-19's impact on pig production to stay tuned to this site for news about a partnership creating a new place where people can find related, and reliable, information.)
Crisis Planning Tools and Animal Welfare Considerations (American Association of Swine Veterinarians)
Control Feed Intake By Modifying Dietary Electrolyte Balance (National Hog Farmer magazine)