Graduate Mentorship Program Extended for Future Cohorts
Rockey FFAR Fellows helps students develop professional skills.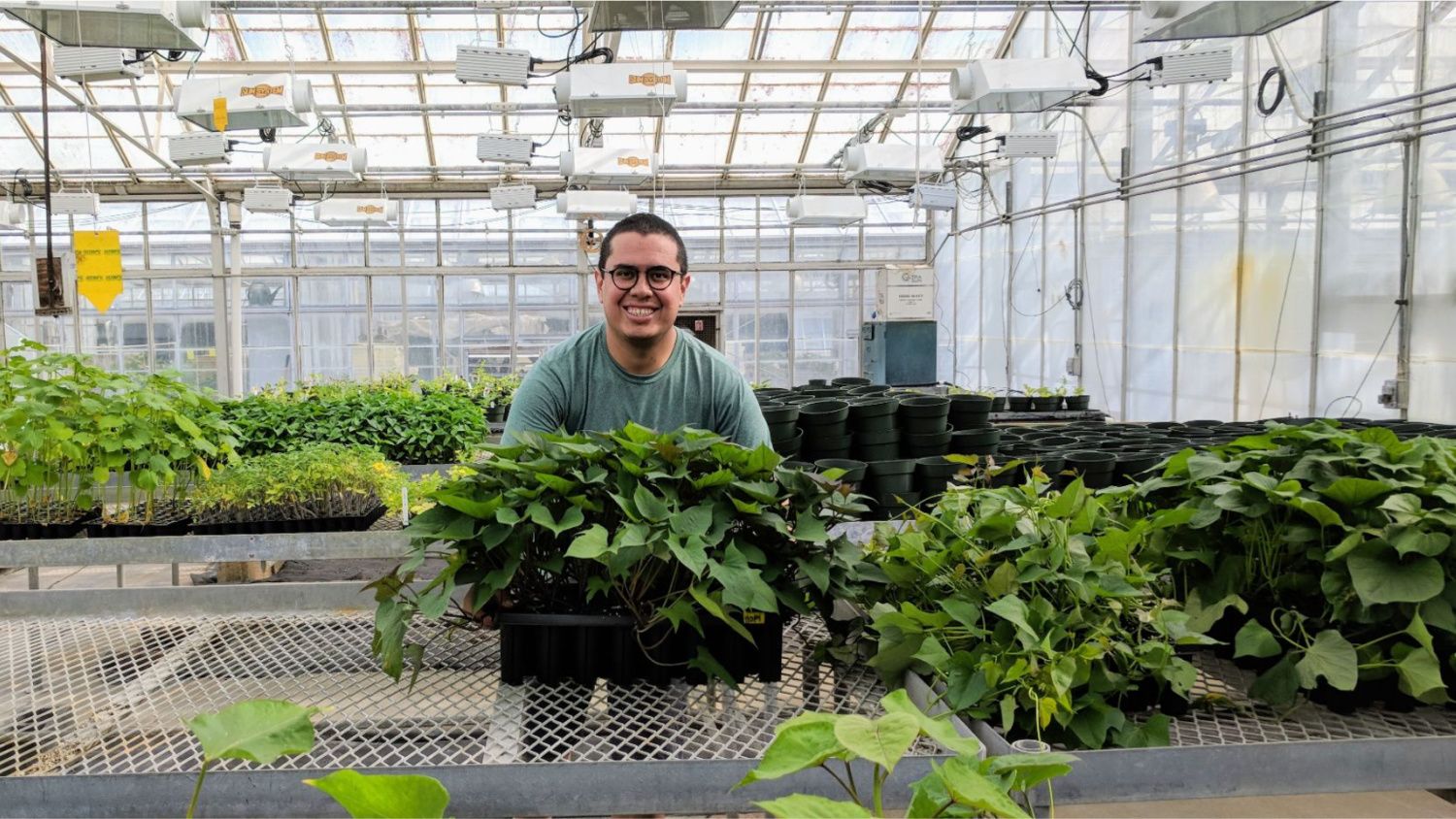 With annual demand far outpacing the number of qualified graduates, employers in food and agriculture have difficulty finding good talent to fill open jobs.
It's even more challenging for employers who require candidates with doctorates and the professional skills needed for team-based research.
To help fill the gap, the Foundation for Food and Agricultural Research (FFAR) and the College of Agriculture and Life Sciences (CALS) teamed up in 2018 to launch the recently renamed Rockey FFAR Fellows Program which is now being renewed for another five years.
Meeting the Demand
The program provides career guidance to Ph.D. students in food and agricultural sciences — overcoming the belief that STEM students have solid scientific skills but sometimes lack other professional skills that make them successful in the workplace.
"These students receive thousands of hours of technical training, but that's not the case with non-technical professional development," says Rebecca Dunning, Rockey FFAR Fellows Program director located in the CALS Academic Programs office. "They often only get a semester-long one-credit-hour course for those skills. This program complements the technical training that makes grad students highly competent in their disciplines with the interpersonal skills that enhance how they work with others, how they communicate and advocate for their work with different audiences, and how they establish and maintain networks and research communities."
The three-year program is open to all Ph.D. students studying food and agricultural sciences at universities in the United States and Canada. All fellows receive grants to pursue research aligned with the Challenge Areas of the foundation and are paired with industry mentors who provide career guidance.
Each cohort participates in five face-to-face sessions during the three years, with an additional 10 webinars annually — roughly 150 hours of professional skills training in total. Each August, a new cohort comes to NC State's campus for orientation that, as Dunning shares, "helps students recognize you can't necessarily change others, but you can change yourself and how you react to the things that come your way."
In addition to the professional development workshops, each fellow creates an annual professional development plan to help them excel in the workforce. These workshops, combined with the mentorship experience, equip students with the skills needed to transition to the workplace and prepare them to become leaders in food and agriculture.
Impactful Experiences
Camilo Humberto Parada-Rojas, an NC State Ph.D. candidate in plant pathology, was among the first cohort of graduate students accepted into the Rockey FFAR Fellows Program. He works with his mentor Lina Quesada-Ocampo and is part of a team conducting research to accelerate the use of new gene sequencing technologies that catalog disease-resistant genes for breeding more resilient sweetpotatoes. This is especially relevant to North Carolina producers who supply more than 60% of all U.S. sweetpotatoes, and 44% of international exports.
"Participation inspired me to promote spaces where graduate students can engage with each other and share our experience and research goals," says Parada-Rojas. "FFAR Fellows helped me promote a peer-to-peer mentor culture and become a leader in my field and a mentor in training. It has, without hesitation, been one of the best experiences in my graduate school life."
The program has already impacted 2021-2024 Rockey FFAR Fellows Cohort member DeSha Dillard, an NC State Ph.D. student in entomology. "I was recently accepted into the Leadership Development Committee for ESA. Being a fellow has radically changed my perspective on what I am able to accomplish as an individual."
Dillard is helping conduct research on the pupal ecology of the corn earworm, a caterpillar pest that spends a portion of its life cycle resting in the soil. By examining the behavior of this species in different soil environments, pest management specialists can make more informed decisions about effective management.
"FFAR Fellows is helping me explore the specific skills I am proficient in and learn where I need to incorporate improvement," says Dillard. "I hope to use my time as a fellow to grow my network and to create and sustain teams of scientists addressing future issues that arise in agriculture."
New Name, Same Great Program
To honor the 35-year career of Sally Rockey, a pioneering agricultural researcher and the inaugural FFAR executive director, FFAR has renamed the FFAR Fellows Program as the Rockey FFAR Fellows Program. It's a fitting legacy for her tireless support for early-career scientists.
The program was renewed in September — extending an additional $2.9 million investment from the foundation, with another $2.9 million in matching funds from industry sponsors and other agencies.
"This program has brought industry and academia together to provide the needed professional skills development food and agriculture graduate students need to thrive," says John Dole, CALS associate dean and director of academic programs. "We are excited about the future of this collaborative effort and for the opportunity to extend this program to even more students — helping better prepare tomorrow's leaders in agriculture and food science."

Applications for the 2022-2025 Rockey FFAR Fellows Cohort are now being accepted. Learn more and apply now.