How To Build Professional Confidence (And Your Resume): Research Intern Alex Burd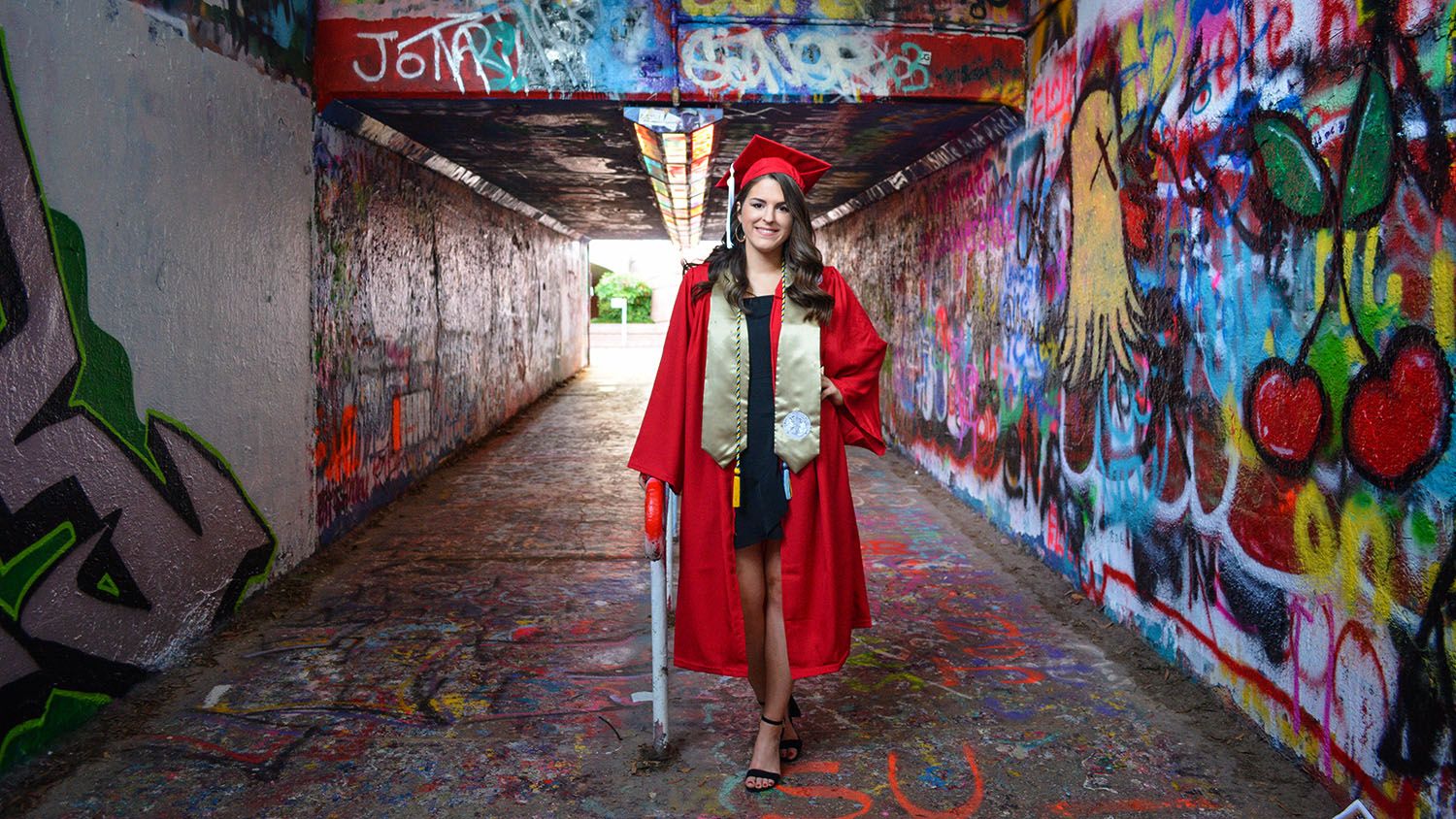 By Alex Burd
When I started my internship with the North Carolina Agricultural Research Service in spring 2019, I struggled to feel confident engaging with the highly successful people I was meeting or corresponding with – many of whom had dozens of years of experience in their respective industries.
So I pushed myself outside of my comfort zone: I introduced myself to industry leaders. I initiated conversations with project stakeholders. I reassured myself that I was qualified to do that job and do it well.
I also learned that professionals want to share their experience and wisdom with students and young professionals. That kind of networking is invaluable to learn about how others entered and navigated the industry.
Not your average internship
Here at the College of Agriculture and Life Sciences, partnerships breed innovation. I've been lucky enough to support research partnerships through my internship with Director of Research Partnerships Deborah Thompson.
I am a senior studying microbiology, as well as an Accelerated Master of Microbial Biotechnology (MMB) student. Growing up and throughout my undergraduate career, I learned to appreciate the inquisitive nature of the life sciences. I also sought to understand how life science technologies develop from the lab bench to market space.
Upon graduation from the MMB program in May 2020, I am interested in pursuing a biotechnology business development role. The chance to develop my business development skills drew me to intern with Dr. Thompson.
A day in the life
My main responsibility was to recruit, facilitate and support joint research projects between industry partners and research faculty.
Though it was within the university, the internship operated very similarly to an industrial business development internship with a biotech company. My typical day-to-day included corresponding with potential industry partners, planning in-person or virtual site visits with current partners and attending meetings with project stakeholders. Some of this was virtual, but I also met regularly with Dr. Thompson to discuss my work.
Research partnerships between companies and universities are mutually beneficial. Companies gain access to subject matter expertise to develop their research pipelines and enthusiastic, intelligent students to build their growing workforces. Conversely, universities have the opportunity to launch novel technologies to fuel innovation and earn investments to support the student experience. The opportunity to work as an intern to foster these partnerships has been an incredibly rewarding experience. I now have an even greater appreciation for CALS and other colleges for their efforts to build partnerships and support students.
As a result of my time at CALS, my diverse experience now includes technical skills through my undergraduate microbiology major, business acumen through the MMB program and applied business development projects through my NCARS internship.
Want to be like Alex?
For students interested in careers within the life sciences industries, my recommendation is to take advantage of the wide range of opportunities offered through CALS and NC State University to diversify your skills and experience. If you are interested in a future internship through the NC Agricultural Research Service and Deborah's office, please contact Deborah Thompson (dmt@ncsu.edu) to learn more.