Alumni and Friends
CALSPack Leader Shares Why He's #GivingPack
And why he hopes you will too.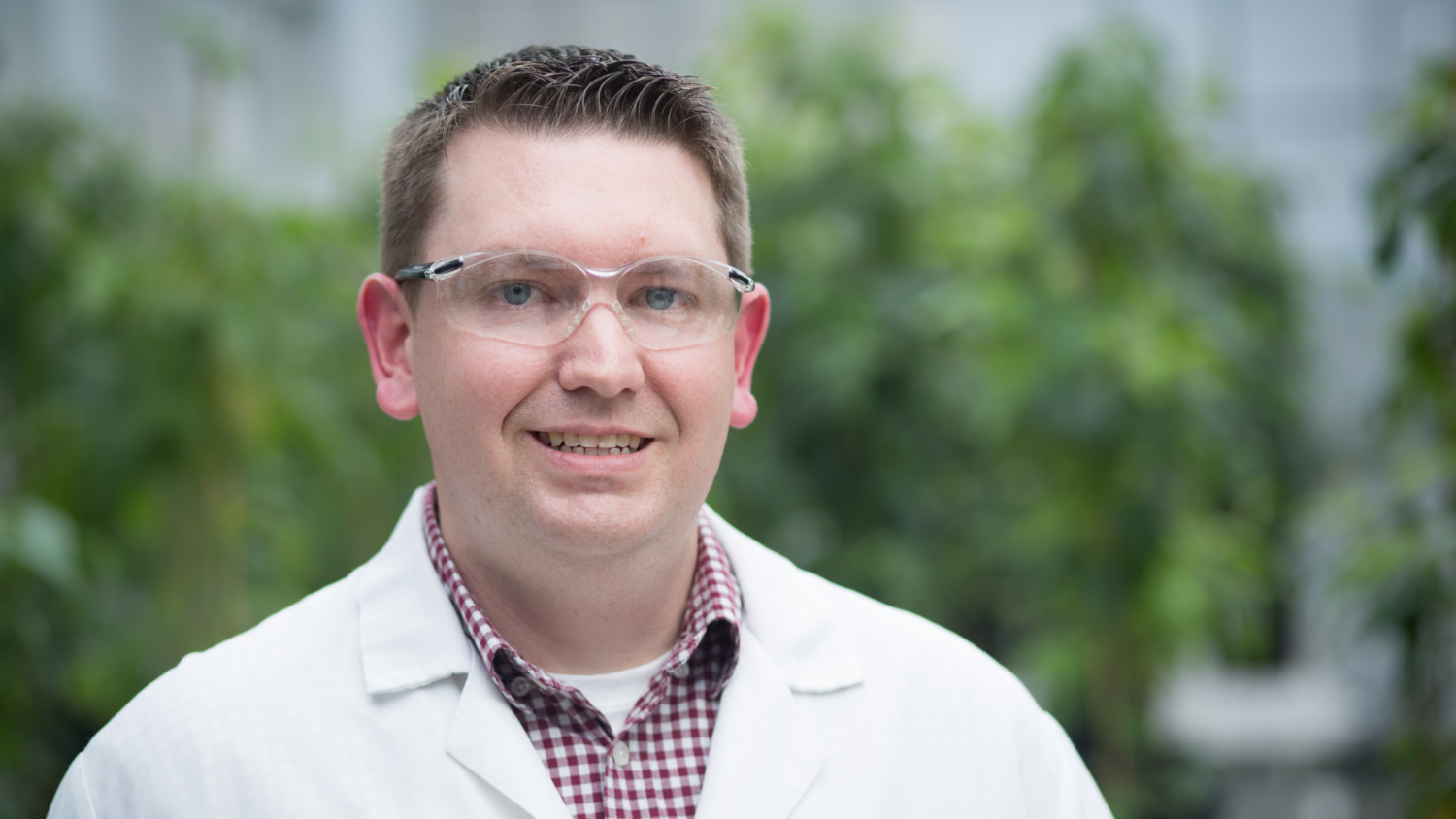 The reasons why College of Agriculture and Life Sciences alumni chose NC State are likely to be as diverse as the state's agricultural and life sciences economy. But one thing remains universal: CALS alumni are passionate about their college and grateful for the education and experiences they earned along the way. You could say our alumni are #CALSProud and love being a part of the #CALSPack (sorry, we couldn't resist).
It's that passion and appreciation that keeps Chad Benton actively involved in the work of the college and why he's planning on #GivingPack during NC State University's Day of Giving on March 24.
We caught up with the current CALS Alumni Board Chair for a quick Q&A to learn how CALS helped prepare him for life, a career, and why he hopes fellow alums will join him and participate in Day of Giving. 
I can never repay all the generosity I received as a CALS student. …I'm trying to provide those same opportunities to the next generation of students.
Q: Tell us about your current job.
A: In my role as an agricultural biologist at BASF, I work with a team at the forefront of creating sustainable scientific innovations and solutions for issues facing the hardest working people in the world — farmers.
For all CALS alumni, I truly believe that when employers see that NC State resume, they know they're getting students who have had not only a rigorous course of study but also have gotten their hands dirty before graduating.
Q. What impact did CALS have in helping you prepare for your career and life after graduation?
A: When I think about my time at NC State, I keep coming back to one word: opportunity.
Coming from a farming community in Unionville, North Carolina, I was the first generation in my family to go to college. That's a really big deal for me.
My education opened so many doors for me. Private support meant I could attend in the first place, and my time in the lab paved the way for my career.
I had so many opportunities because someone else gave. Maybe someone like you. Now, this rural kid from Unionville works to further scientific breakthroughs in agriculture as an agricultural biologist at BASF. My time at CALS prepared me for my career and inspired me to give back.
Q: You currently serve as the CALS Alumni Board and Friends Society chair. Why has it been important for you to stay involved with the college?
A: I was reminded of my time as a student and the impact of the people and resources that we are fortunate to have at our great college. This is why I continue to stay involved as an alumnus, through serving on the CALS Alumni and Friends Society Board, speaking to student groups and providing support to scholarships directly benefiting students studying agriculture and life sciences.
I want to do my part in ensuring a strong future for our college and I encourage my fellow alums to do the same.
Q: Day of Giving is coming up, how can fellow alumni share their Wolfpack pride and #GivingPack to CALS?
A: I can never repay all the generosity I received as a CALS student, but by serving as the CALS Alumni and Friends Society Board President and making my annual gift, I'm trying to provide those same opportunities to the next generation of students.
For a student, every gift really makes a huge difference.
There are many opportunities to engage with your department and one of the most exciting ways is through NC State Day of Giving. This is a fun and dynamic opportunity for us to help raise funds for our respective departments. Funds that help support our beloved students and our hard-working faculty and staff.
By engaging with our departments and the college on Day of Giving, we can show current and future students that NC State's alumni are invested in them.
If you do join me, please use these graphics on your social media, tag CALS and other fellow alums, and tell everyone why you are #GivingPack.
Dean Linton also hopes you will join Chad in #GivingPack to support CALS during this year's Day of Giving.