CALS Tailgate is Just Around the Corner!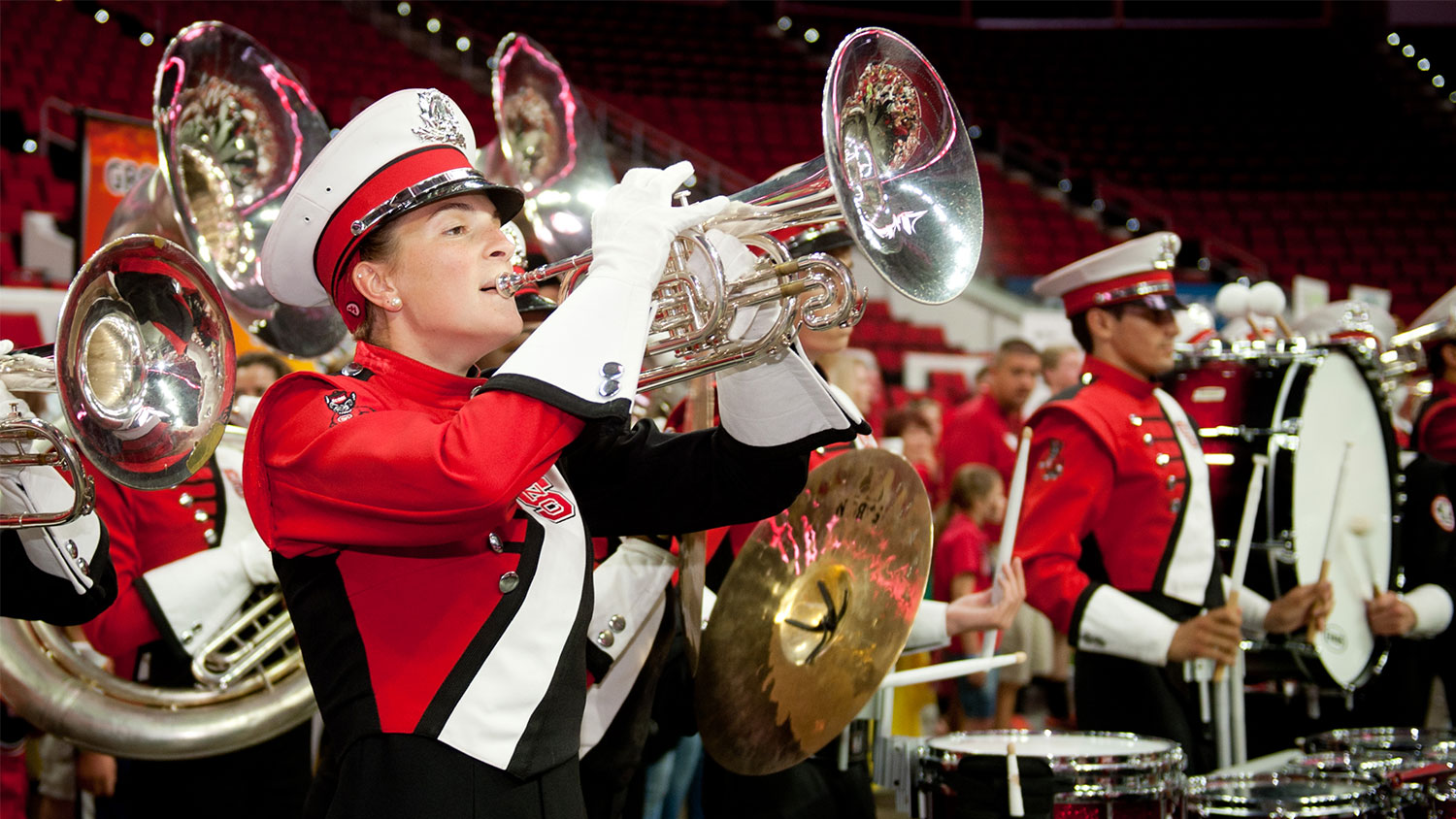 Video by Chris Liotta
What better way to kick off the NC State football season than by attending the university's largest alumni gathering?
Join us for CALS Tailgate before the Wolfpack home opener against Marshall on Saturday, Sept. 9.
In a family-friendly atmosphere, Tailgate highlights the people, programs and partners that make the College of Agriculture and Life Sciences great. The event takes place at 2:30 p.m. at the PNC Arena in Raleigh.
This year's Tailgate includes staples like barbecue, college exhibits and visits from Mr. and Mrs. Wuf and the pep band.
Limited-edition CALS T-shirts featuring a unique student design that celebrates agriculture will be available for purchase at Tailgate. Proceeds from sales of the T-shirts, which were produced in North Carolina with cotton grown by North Carolina farmers, will benefit the CALS Alumni Enhancement Fund Scholarship.
Tailgate will be held in conjunction with the 5th annual Ag Day, which is hosted in partnership by NC State Athletics, Wolfpack Sports Properties and CALS. Ag Day promotes the connection between NC State and the agriculture, agribusiness and biotech industries in North Carolina in front of the thousands of fans at Carter-Finley Stadium. Ag Day activities will take place in the Fan Zone between PNC Arena and Carter-Finley Stadium.
Get your Tailgate tickets today: https://cals.ncsu.edu/alumni-giving/tailgate.