All About Eve
When Hurricane Matthew blitzed through Kinston in fall 2016, NC State Extension Agent Eve Honeycutt and her team packed sandbags, supervised overflowing animal shelters and salvaged farm equipment around Lenoir and Greene counties as the waters rose.
When she answers the phone between farm visits on a more typical Extension workday in summer 2017, Honeycutt makes time to talk despite adverse conditions of another kind.
"I'm covered in cow poop right now, but as long as that's all right," she says, laughing.
That warm, down-to-earth demeanor, coupled with depth of knowledge and commitment to her agricultural community, has made Honeycutt a well-known presence in the counties she serves.
"Eve has been one of the most driven and dedicated employees I have ever had the pleasure of interviewing and hiring," Lenoir County Extension Director Tammy Kelly said, praising her creativity, positivity and focus.
On a recent trip to Raleigh with Honeycutt for the 4-H Livestock Contest, longtime 4-H member MaryBeth Tyndall, 17, described Honeycutt as a friendly, accessible mentor.
"She's taught us a lot about agriculture, but she also gave me great advice about school, and has given us a lot of cultural experiences," Tyndall said. "She's the best."
In addition to her 4-H work, Honeycutt develops quality programs in animal waste management, livestock production and forages. She's a double CALS alum, with an undergraduate degree in animal science and her masters in agricultural and Extension education.
For Honeycutt, the work boils down to one key element: building relationships.
"People need to know they can trust you, that you care about their business, their livelihood," Honeycutt said. "You've got to build relationships first. And you can't go in there with the attitude that you know it all."
Growing Up 4-H
Honeycutt was raised in Washington, North Carolina, a small eastern town on the Pamlico River, but her parents and grandparents are from Lenoir County.
The 4-H horse program was Honeycutt's gateway to agricultural work. She competed on the national hippology team, traveling to Ohio and placing first with her team.
"That was my outlet — I wasn't a sports kid. I wasn't big into music," Honeycutt said. "4-H was what I did."
Now, she works with 4-H-ers on the livestock program: a lot of poultry projects, a big project with a local dairy.
"My mom always tells me that somebody did it for me when I was a 4-H-er, and now I get to do it for other kids," Honeycutt said. "I know how special it was to me. It's come full circle."
Team Hurricane Heroes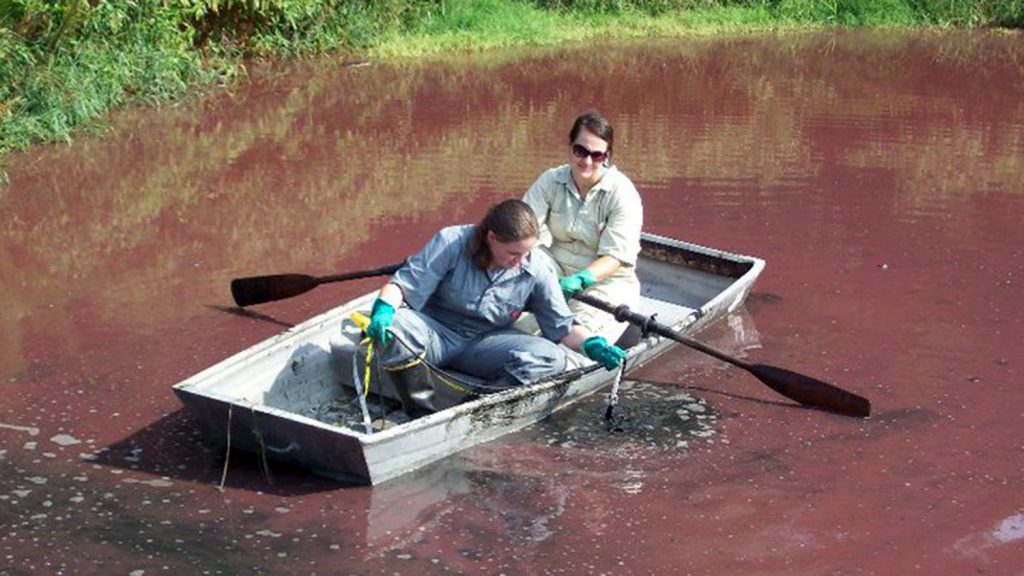 Being an Extension agent means being ready for anything. Hurricane Matthew hit Lenoir and Greene counties hard, so Extension agents worked around the clock to salvage both their community's assets and their own.
"We had to pack sandbags, drive tractors, ride in Army vehicles through flood waters to reach isolated areas — all these things we would never normally do," Honeycutt said. "It was very stressful, but we have a really good staff that works together really well."
The county Extension office was flooded with 29 inches of water for a week. As waters rose, Honeycutt and her colleagues scrambled to salvage what they could.
"At that point, mold was starting, it was very hot, we had to get everything out fast before it got dangerous for us to be in there," Honeycutt said.
The team is still in temporary facilities while their building is renovated, but working together better than ever, Honeycutt said.
Extending Service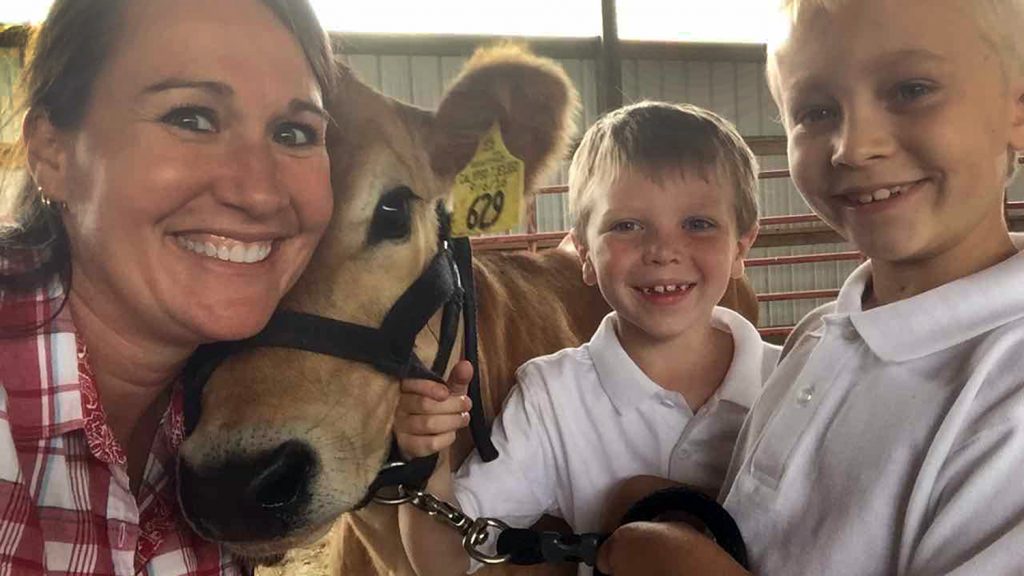 Though she's ready to step in whenever she's needed, Honeycutt's primary focus is working with the many agricultural operations in the county.
On a normal workday, she might lend a hand to a local cattleman with vaccinations and regular checkups, then consult on the proper application of nutrients to row crops on a farm down the road. She pitches in to clarify government regulations and keep paperwork straight, and works with growers to make sure pastures and forages are maximized for nutritional value.
It's her dream job, she said — the chance to combine her love of agriculture with her passion for helping people.
"I feel lucky to be able to do this and get paid for it," Honeycutt said.