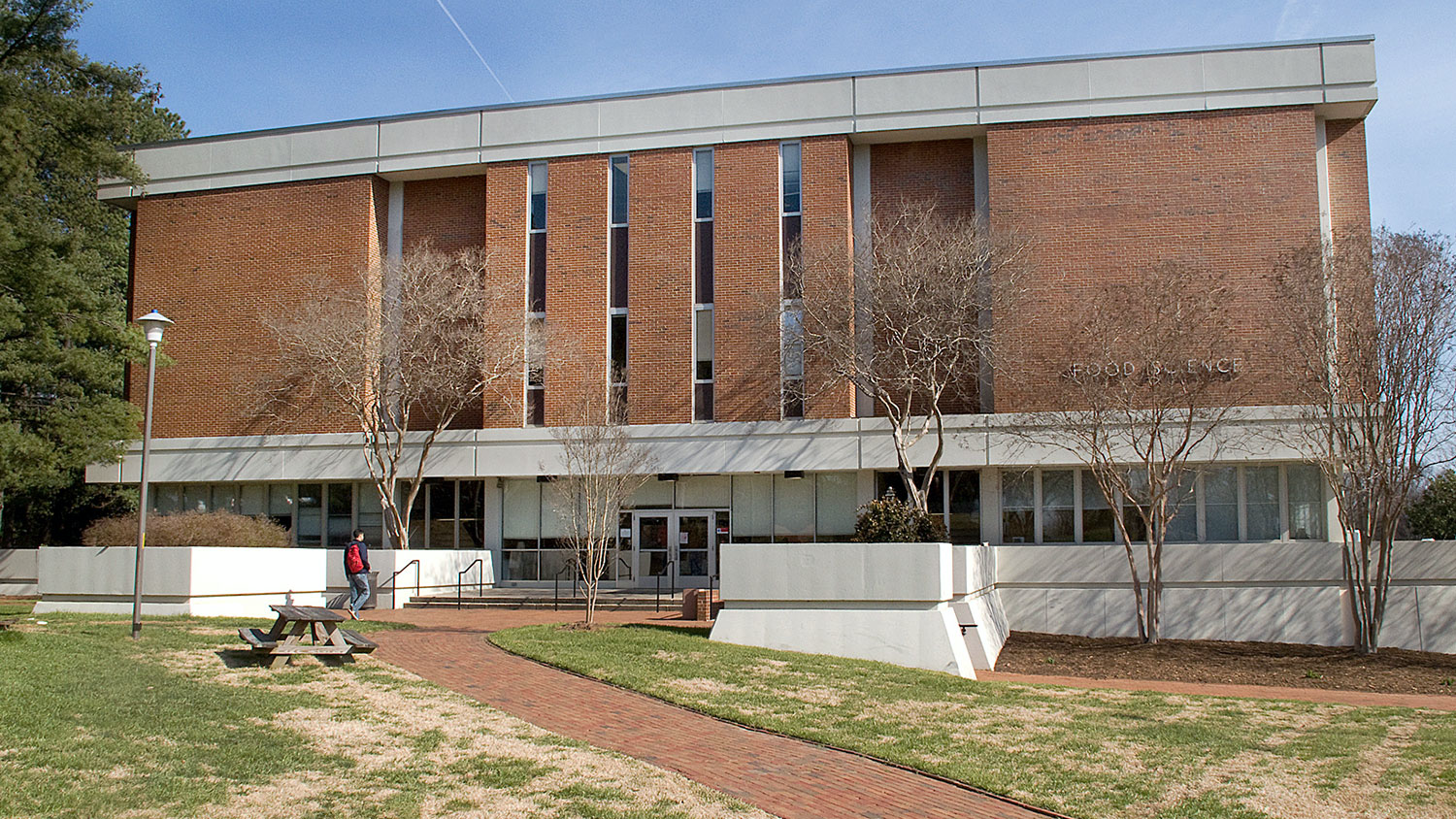 When it comes to making a daily difference for his co-workers, Karl Hedrick, research operations manager and building liaison for Food, Bioprocessing and Nutrition Sciences, is someone who can be counted on to contribute.
Hedrick has installed new equipment to help make Schaub Hall a more secure place to work during the coronavirus pandemic.
"I hope that everyone who speaks with or sees Karl thanks him for all has done to keep Schaub Hall safe," says FBNS Department Head K.P. Sandeep.
Hedrick put in touch-free sanitizer dispensers at 25 locations inside the building so that people can conveniently sanitize their hands after touching surfaces. Then he affixed unique QR codes outside 75 rooms in Schaub Hall to facilitate contact tracing.
He was also instrumental in spearheading the installation of "step-n-pull" devices on all of building restroom doors so that people can open the doors with a foot instead of their hands.
He coordinated the installation of disposable toilet seat covers for toilets to enhance sanitary conditions.
To help colleagues and students working off campus, Hedrick has been picking up mail deliveries for everyone in Schaub Hall on a daily basis, in addition to sending email notifications about packages.
He keeps facilities in good repair and works with NC State Facilities Division to maintain fume hood, boiler, electrical and HVAC systems.
Sandeep says Hedrick's contributions go above and beyond the physical work environment. Hedrick has been proactively helping several FBNS people over the past several months as they adjust to the new normal of conducting business.
"His role during the pandemic has continued to help us stay connected as what we call the 'FBNS family,'" Sandeep says.
Thank you for all you do.
Have a co-worker who is an essential employee and deserves recognition? Email cals_communications@ncsu.edu.