Top Ten Finish for Horticulture Hardscapers
Like pioneers in the earliest days of our nation, 36 students and three faculty members ventured west to Fort Collins, Colorado, and scaled the Great Rocky Mountains. Except this snowshoe trek was an early team building exercise to inspire and refocus before participating in the 44th National Collegiate Landscape Competition hosted by Colorado State University. Led by Lee Ivy, Lis Meyer and Emily Erickson, the horticulture team's efforts and experiences yield a 9th place overall finish for NC State University.
The National Collegiate Landscape Competition unites over 844 students from 64 colleges and universities with green career, industry and manufacturer leaders. For five full days of spectacular coordinated events filled with competitions, workshops, exhibits and a career fair with over 100 companies recruiting. The competition includes 29 individual and team events in all aspects of landscape horticulture.
Each year local green industry leaders and alumni partner with the Department of Horticultural Science students to further train and prepare for the national event. Leading up to the conference, students learn industry techniques ranging from business management, arboriculture techniques, and skid steer operation to sales presentation, wood construction, and landscape plant installation leading up to the conference. Through the competition, career fair and exposure to the multi-facets of the industry, the event helped frame the possibilities of their future careers. Many students return home with the possibility of internships and jobs along with scholarships and prize money.
Individual results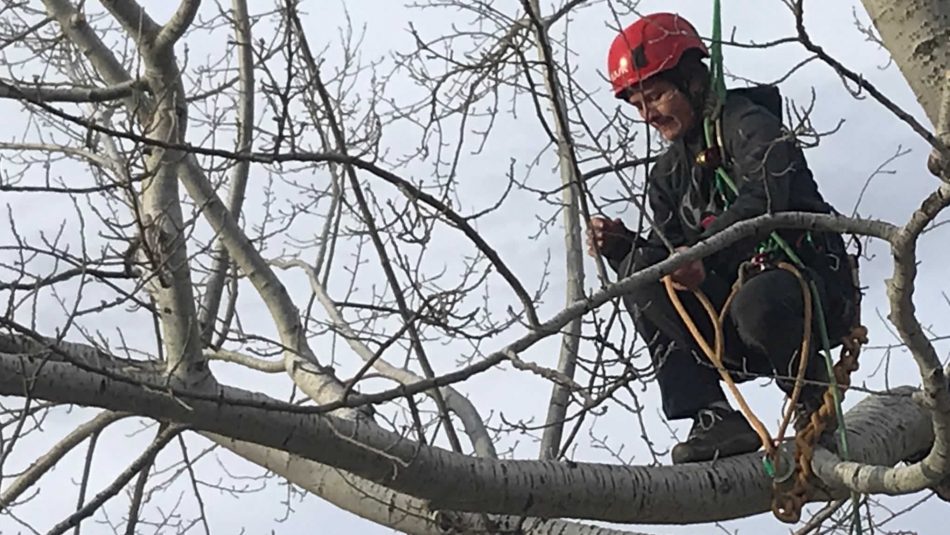 Kris Riebe and Chad Tyson – 1st in Landscape Maintenance Operations

John Nix and Anna Wyngaarden – 2nd and 3rd in Woody Plant Identification

Chase Southerland – 2nd in Tractor Loader Backhoe Operation

Jacob Jernigan – 4th in Compact Track/Skid Loader Operation

Jonna Nance and Mikayla Hughes – 5th in Employee Development

Cole Sutton – 7th in Compact Excavator Operation

Jarred Taylor – 9th in 3D Exterior Landscape Design
What NC State competitors are saying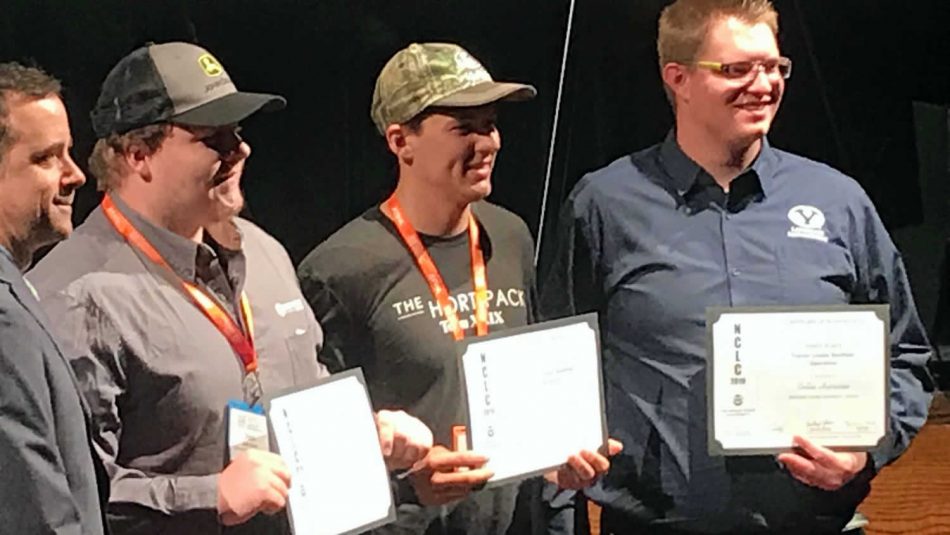 Chase Southerland, a 2019 Agriculture Institute Graduate and one of our Department of Horticultural Science champions, shared more about his experience and why participating in the National Collegiate Landscape Competition was a pinnacle of his education.
What are you studying at NC State?
I just graduated from the Agricultural Institute with a degree in agribusiness management and a degree in horticulture (landscape and ornamentals).
How did you work to succeed in your competition event?
While preparing for the competition in Colorado, I found myself studying control patterns for the various setups of modern-day backhoes. I also spent a lot of time operating equipment to get the feel of the machinery that I would be competing with. But what I found most helpful was spending the few days before the competition to study the layout of the machinery, as well as watch other people operating the equipment with the one test run allotted for each competitor.
What did you learn or find inspiring about participating in the Colorado landscape competition and student career days?
Some of the best moments on the trip were just getting to know one another and having a good time enjoying each other's company. There are so many great people that came to this event from all over, with many new ideas that I could learn from. The experience was like no other.
What was the coolest horticulture thing you learned from the Colorado adventures?
The coolest horticulture-related things that I learned while on the trip was the number of diverse plants and landscapes that Colorado possesses. Climates vary, giving way to diverse ecosystems. Soil compositions are expansive, allowing everything from hardy trees in the rocky clay-like mountains to soft tender succulents surviving in arid sun-baked flatlands. Denver Botanical Gardens helped me to realize this.