John Dole Recognized with Distinguished Alumni Award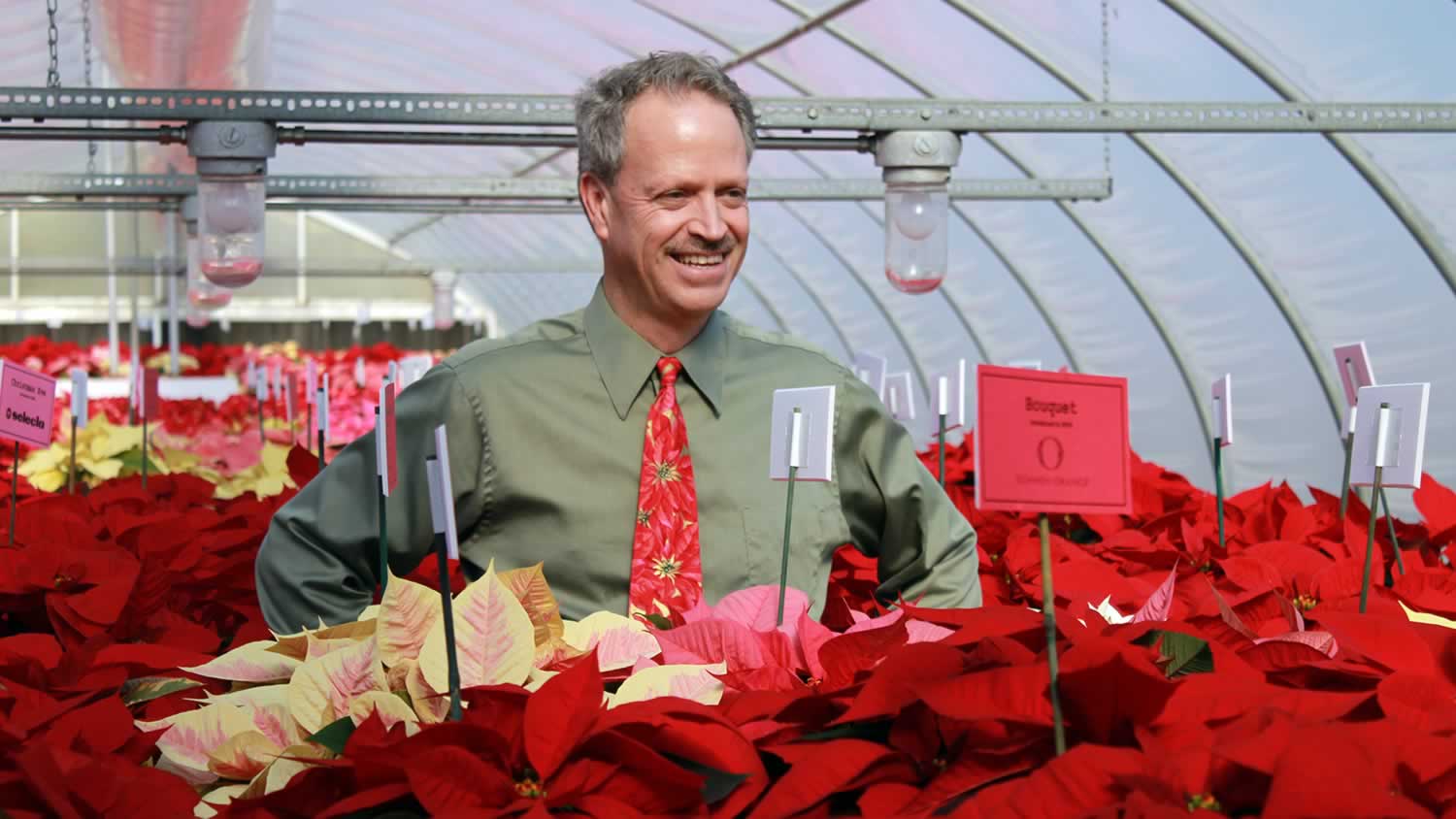 John Dole, CALS Academic Programs associate dean, is recognized with the 2020 Distinguished Alumni Award from the University of Minnesota. In receiving the award, Dole will present the Kermit Olson Memorial Lecture on the Saint Paul campus. In his talk, "A Floral Journey – Discovering the Magic of Flowers," Dole will discuss how flowering plants are the backbone of horticulture and agriculture and how the flowers they produce are integral to our society. The lecture will also explore the evolutionary history of flowers and pollination strategies that have shaped flower variations.
Joining NC State's College of Agricultural and Life Sciences in 1989 as professor, Dole went on to serve as department head of horticultural science and is now the associate dean of academic programs. His work garners an international reputation in floricultural crop production and handling and use of cut flowers. Further, Dole has world-famous research on postharvest handling of cut flowers, cuttings and poinsettias.
All over the world and across our nation,  Dole has given numerous presentations and is known as an accomplished floriculture expert and presenter. He is also a founding member of the Seed Your Future initiative, a nonprofit organization that increases awareness of horticulture while providing educational materials to middle and high school students.
Dole has served as a role model for advancing horticulture through academia, research and outreach.
Originally published at https://horticulture.umn.edu/about/horticulture-news/dole-alumni-award-recipient