Cockson Wins Industry Award for Floriculture Research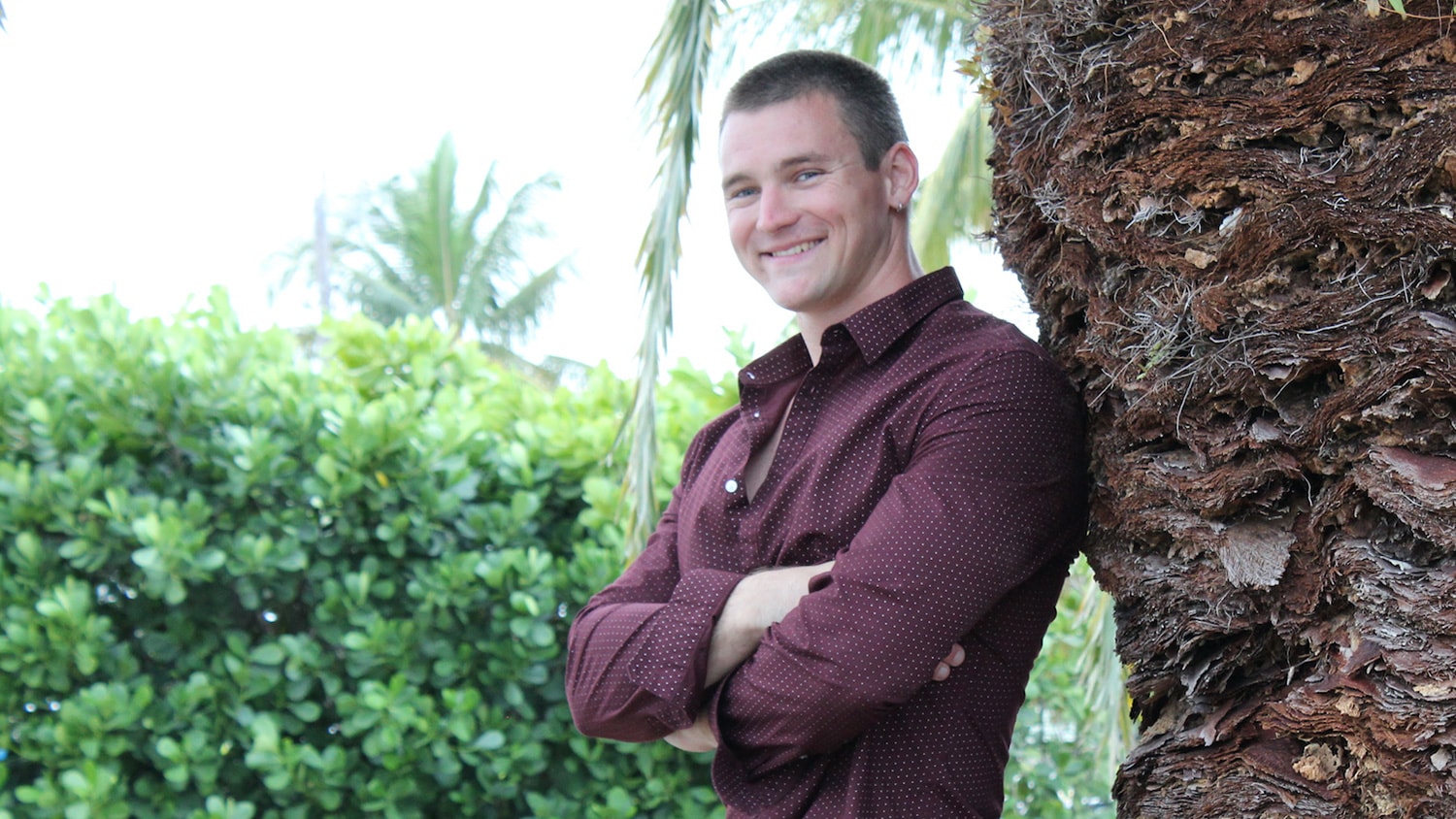 Paul Cockson, a master's student in Horticultural Science, was recently awarded the 2019 Altman Family Scholarship from the American Floral Endowment (AFE). This year's scholarship efforts focused on three graduate students at leading institutions who are actively engaged in meaningful research, are excellent with communication, and possess qualities of leadership and commitment to the industry.
Beginnings as a Plant Science Researcher
Before enrolling as a graduate student or even as an NC State undergraduate, Paul worked a summer internship project relating to tobacco nutrient disorders. This internship turned into two-years of undergraduate research. Ultimately, the project was amazingly productive, resulting in:
Five articles in peer-reviewed journals

Two awards for Paul's work at national and international conferences

Four popular press magazine articles

Over 20 NC State Extension publications
Local and International Outreach
In addition to successfully managing his academic career, Paul has also made his volunteer and outreach activities a big part of his college experience.  As a community garden coordinator for a YMCA youth program and then developing and teaching a compost program at a second-chance school for youth on academic probation. Paul has even traveled to a remote China province, where he helped impoverished villagers extend their growing season by building a simple greenhouse. Cockson's international efforts enabled the village growers to develop their own local vegetable market.
A Horticulturalist Inspiration
A lab tour of University of Florida greenhouses was Paul Cockson's inspiration. During the tour, he recognized an opportunity to bridge the gap between plant nutrition data and the growers of young goji plants, which some people consider a "superfruit." Goji's are a relatively new woody shrub species with flexible long canes, clusters of small, grey-green foliage, and juicy, bright red teardrop berries.
International Plant Science Solutions
After conceiving goji plant nutrition experiments to fill the gap with growers, Paul earned a Young Minds Award by presenting his findings at the International Horticultural Congress. He then took the lead in publishing a GrowerTalks goji production guide and is developing a free e-book on the same subject.
Floriculture Research
Currently Paul's research is focused on succulents, the market's trendiest and most in-demand product. That project has the potential to impact the floral industry. By using plant growth regulators, he hopes to reduce time for a pot to fill out and to enhance the production of new shoots in different species. In an upcoming research project, Paul is working with an undergraduate protege, Gabby Barajas, to grow poinsettia cultivars from various seed producers and gather useful market data by asking members of the public to survey and rate the poinsettias.
Originally published by AFE, written by Bruce Wright: https://endowment.org/2019-ecke-altman/