The Coolest Summer Internship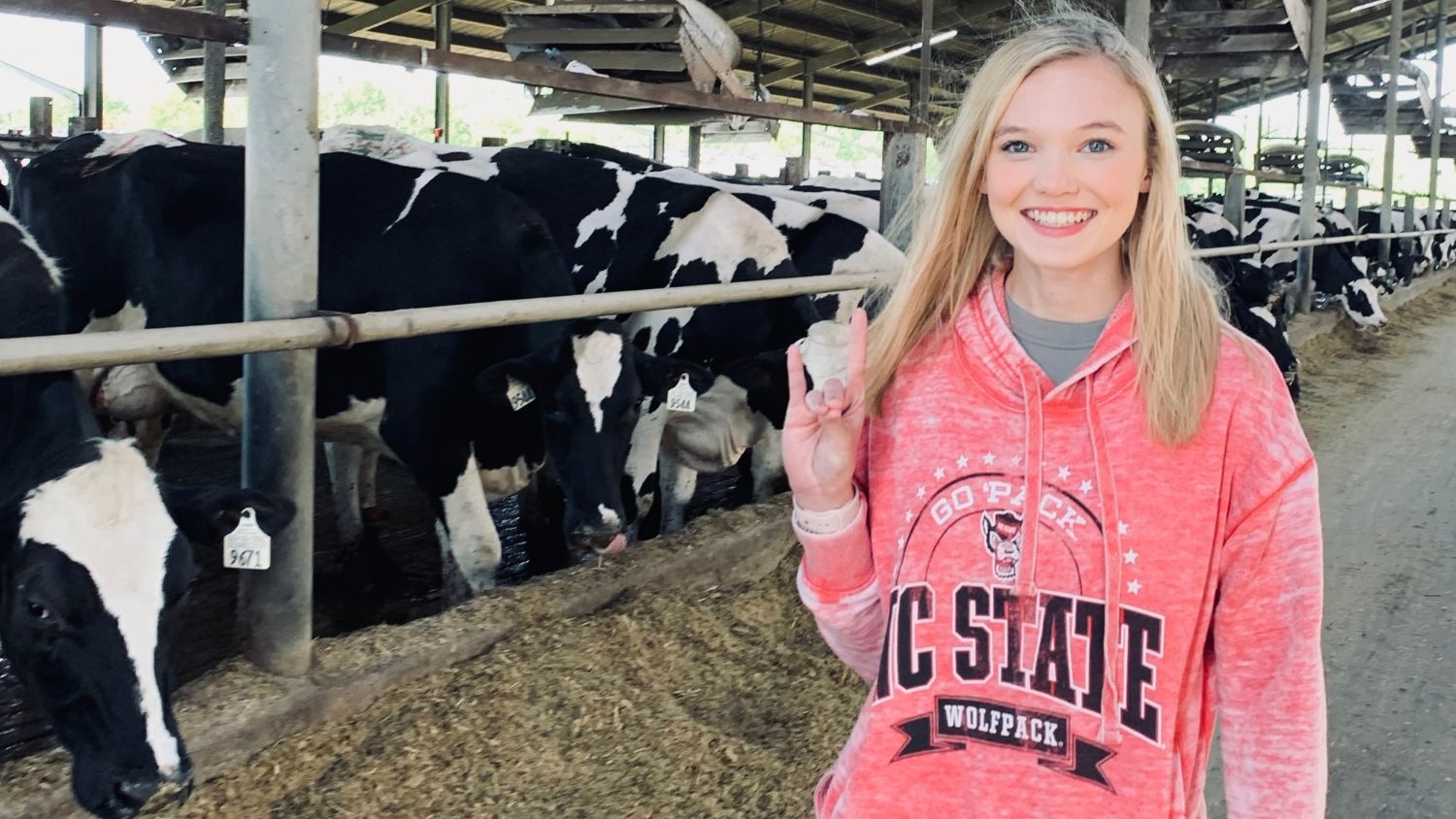 From tasting Howling Cow's delicious ice cream flavors to watching cows roam the pasture, visiting the Howling Cow Dairy Education Center and Creamery is always a treat.
Animal science sophomore Ashlyn Ramsey visited Howling Cow for the first time when she was a freshman after growing up in a small town in Polk County, North Carolina. Her mother is a veterinary technician, so she always knew she wanted to be a vet. In high school, she joined FFA to explore her interest in agriculture. A visit to Howling Cow helped her find a career that blends both passions.
"It really interested me to see how they were turning milk into cheese and ice cream," Ramsey says. "I discovered I could combine it with my passion for veterinary medicine to be a food animal vet."
This summer, she took her love of dairy back to Polk County for an internship at Looking Glass Creamery, the only dairy farm in the county. Their herd is much smaller than Howling Cow's, but the dairy farm has a similar layout with pastures near the store.
"I think it's really important that when people come in to buy products, they know exactly where it's coming from," she says. "They can buy our ice cream and then go to the pasture to meet the cows and learn their names."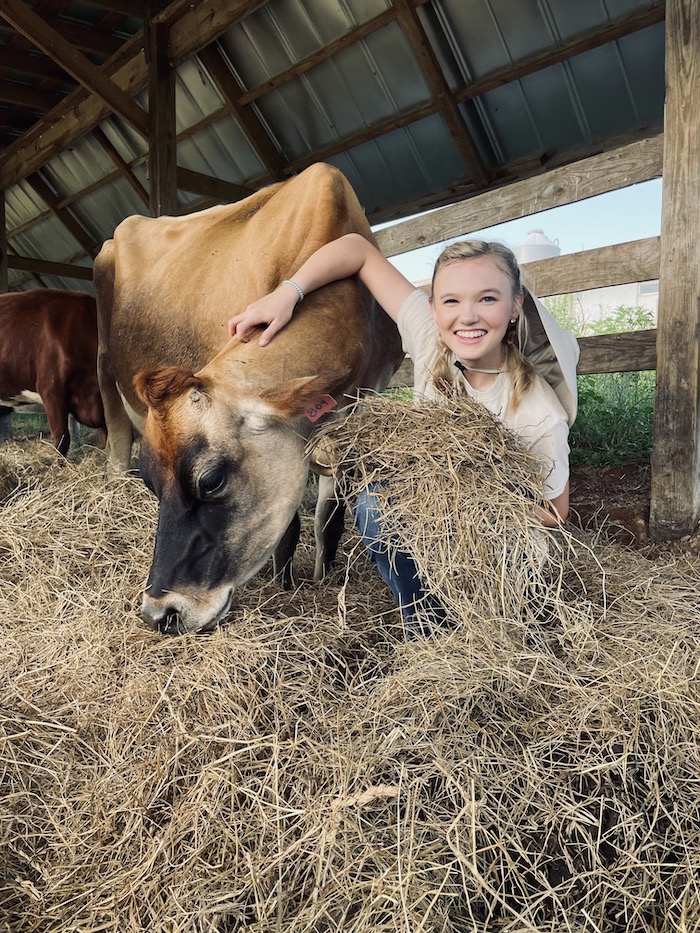 In addition to ice cream, the creamery makes cheese, preserves and hard ciders and grows sunflowers and other fresh produce with a focus on sustainability.
"They try to be self-dependent, so they grow everything they use to make their products, which I think is super cool," Ramsey explains.
Over the summer, Ramsey has done "a little bit of everything," including milking cows, working in the farm store and learning how to make ice cream and cheese. She also gets to attend appointments with the visiting vet.
Ramsey's favorite part about her internship — besides getting to sample the delicious goods — is seeing how the owners of the farm, the Perkins family, are helping to spread awareness of agriculture within their community.
"Being able to see how the Perkins family started in agriculture and giving that opportunity to everybody in Polk County is awesome," Ramsey says. "I know that there was a point in time where I had never been on a farm before, and people that open up their farms to educate visitors help agriculture expand."
This school year, Ramsey hopes to become more involved in NC State's dairy operations. She'll also continue her involvement in the Dairy Science Club, Pre-Vet Club and Animal Science Club.
"I'd love to see the differences between the management practices at Looking Glass and the herd at NC State."
This post was originally published in College of Agriculture and Life Sciences News.