Graduation
Your future starts now.
Congratulations! You did it. We hope your Agricultural Institute experience has been two of the best years of your life. We're sad to see you go but thrilled to stay in touch and find out where your journey leads.
Here's all the information you'll need about graduation.
AGI Graduation Ceremony
The Agricultural Institute is excited to be offering a face-to-face graduation ceremony for the Spring 2022 semester!
Ceremony Date: Friday, May 6th at 10:00 am
Location: Stewart Theater, Talley Student Union
A registration link will be sent out to students in February. We ask that students RSVP for the ceremony and let us know how many guests they will be bringing.
Students and guests will have to follow university safety standards and wear masks while indoors.
AGI students have been invited to participate with the other College of Agriculture and Life Science students in the in-person, graduation ceremony. Additional information about this ceremony can be found here.
Graduation Announcements
Graduation announcements are available at the NC State University Bookstore.
Note: You can order custom announcements and purchase the amount you need. Indicate Agricultural Institute when ordering custom announcements.
When ordering custom announcements:
In "Student Info" under "Degree 1," select "Associate of Applied Science."
Major: The student's major.
Honors: 3.0-3.49 GPA is considered "Honors." 3.5-4.0 GPA is "High Honors."
If the student is receiving more than one degree, continue with "Degree 2."
In the "Ceremony" section, select "Agricultural Institute." (Do not include the "All University" ceremony).
The day and year will be confirmed before printing.
Cap and Gown
Graduating students must wear caps and gowns during the ceremony. Students can purchase them at the NC State University Bookstore. No pre-ordering or pre-fitting for caps and gowns is necessary, but they are available on a first-come, first-served basis. Do not wait until the day of graduation to pick up your cap, gown, and tassel.
Students must pay for caps, gowns, and tassels at the time of pickup (honor sashes are an additional charge). Graduation apparel pick-up is on the bookstore's lower level.
Appropriate Attire for Graduation
Tassel color: White
Honors sash color: Silver
High Honors sash color: Gold
Women: Dress, skirt, or dress pants and blouse
Men: Shirt, tie, and dress slacks
RSVP for Graduation
You may RSVP to the AGI Graduation ceremony here.
Senior Survey
Students will complete a survey before the graduation ceremony.
NC State Bookstores Graduation Fair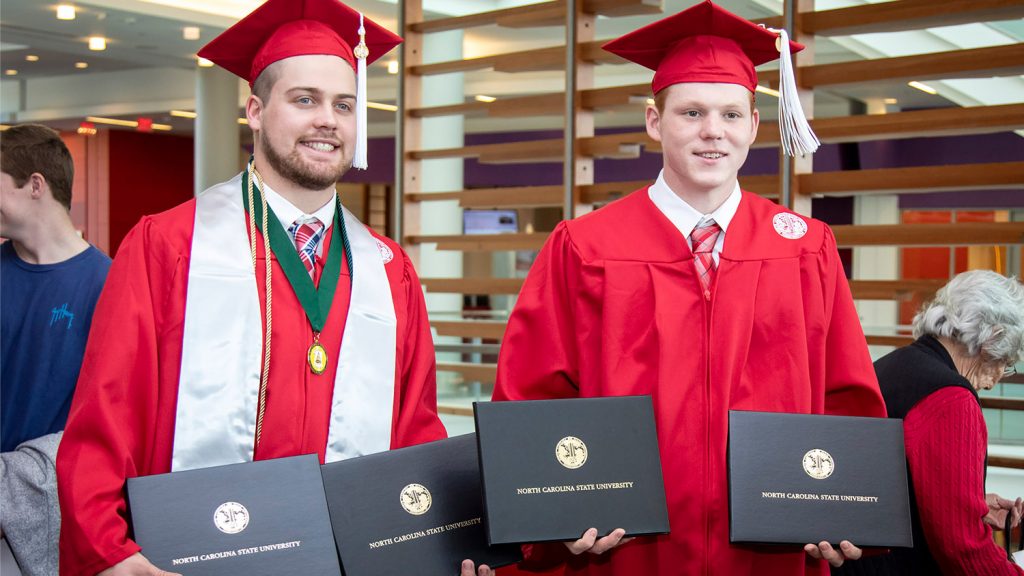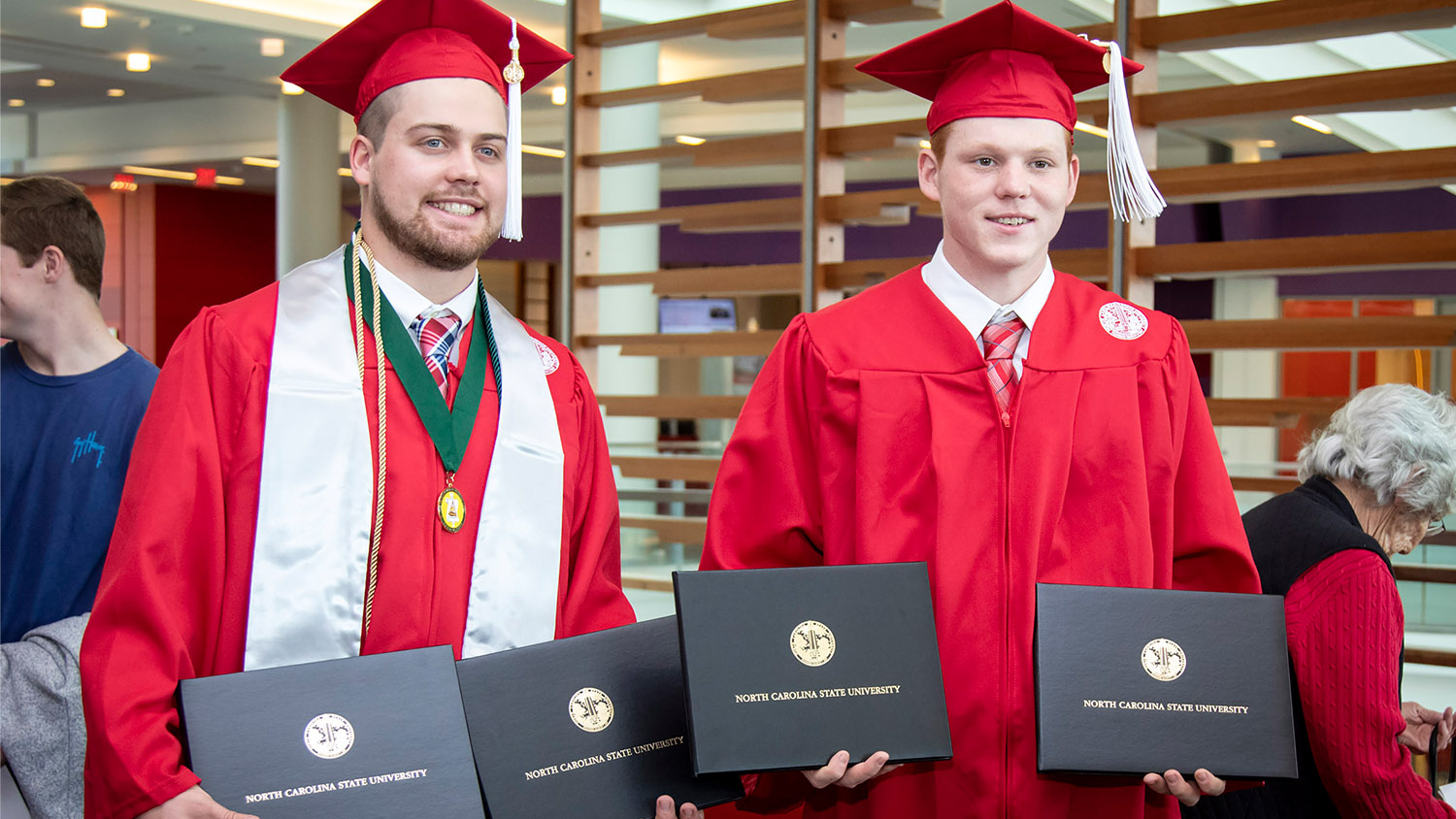 Life After AGI
You've flipped your tassel, and now you're ready for the next chapter. Where to next?
Embark on a new job with a company or get an internship to gain some experience before settling on a career. Help shape the agricultural industry as an entrepreneur or continue your education by applying to one of the many bachelor's degree programs in the College of Agriculture and Life Sciences.