Agricultural Operations Certificate
Learn the leadership and soft skills necessary to succeed in management positions in the agricultural industry.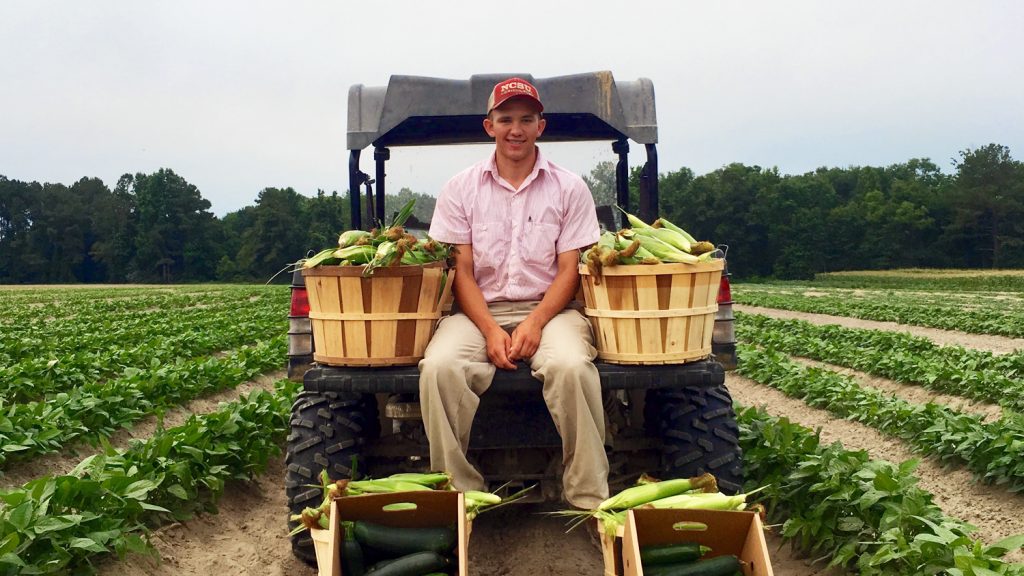 To address the need for qualified managers in the agricultural industry, the Agricultural Institute is introducing an undergraduate certificate in agricultural operations (pending university approval, anticipated Spring 2022).
Admission Requirements
To earn the agricultural operations certificates, students must be seeking a degree in one of the six majors in the Agricultural Institute at NC State University.
Courses
To earn a certificate, you will take four, 3-credit courses, one 1-credit course, and a 1-3 credit hour external learning experience that focuses on necessary high-level skills such as communication, problem-solving, working with diverse groups, technology, and leadership.
AGI 160: Computer Applications for Agricultural Operations (3 credits)
AGI 161: Agricultural Operations (3 credits)
AGI 134:Trends and Culture of the Agricultural Workforce (3 credits)
ARE 132:Management of Personnel (3 credits)
AGI 191: Professional Development (1 credit)
AGI 192: External Learning Experience (3 credits)
Learn More
For more information about the certificate program in agricultural operations, contact Alyssa Degreenia, assistant director of the Agricultural Institute.