Food Animal and Poultry Processing
Learn the science of meat and poultry processing at CALS.
How the meat gets to market
Beef up your skills with these AGI meat processing courses
To address the immediate need for highly trained, qualified professionals in North Carolina's food animal and poultry processing industry, AGI now offers a unique, three-course curriculum.
These courses train students in food animal and poultry processing. In addition, students have peer mentorship across the industry, up to $2,000 in stipends for completing an internship and networking opportunities for career placement upon completion.
Required Courses
ANS 241A: Introduction to Meat and Poultry Processing
Acquire the basic concepts of meat processing operations and technology including: basic meat science, meat quality factor and processing operations for common food animals (poultry, pork beef).
ANS 242A: Value Added Meat and Poultry Processing
Learn the basics of value added processing operations commonly performed in the meat and poultry industry including science and processing operations involved in manufacturing common processed meat products such as: sausage, bacon, marinated poultry products and more.
ANS 243A: Meat Safety and Quality Systems
Gain exposure to the basic aspects of food safety and quality systems common to the meat processing industry. This course will cover topics such as identification, classification and control of common hazards in meat processing operations, as well as the basic safety and quality systems to control hazards. This course is designed to introduce students to practical knowledge that is directly applicable to the meat processing industry in North Carolina.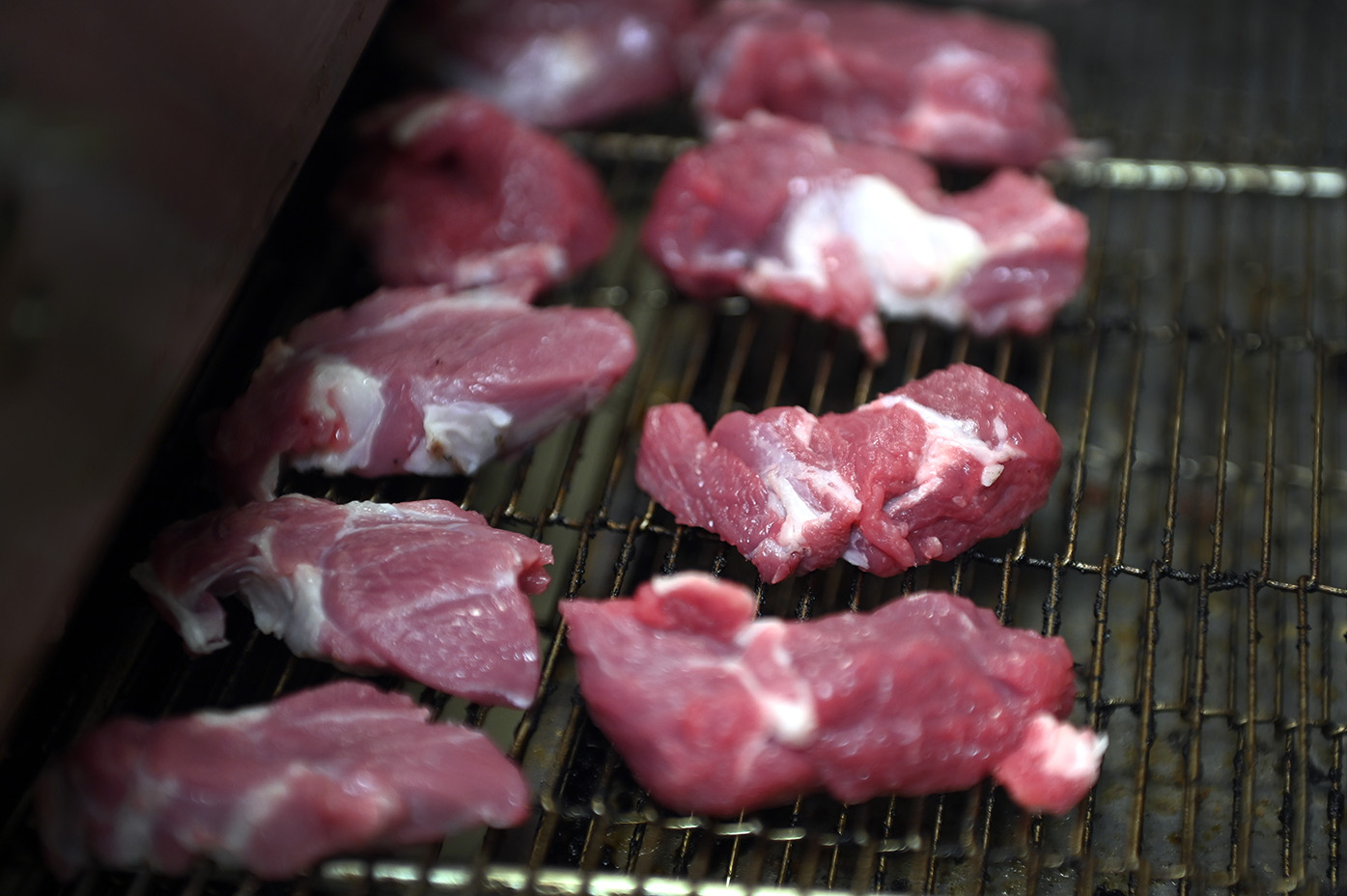 Get ready for your career in food animal and poultry processing
The food animal and poultry processing curriculum is for students interested in working with livestock (dairy, beef and swine) and poultry (broiler, turkey and commercial egg) species. We train you for positions in live production, technical consultation or with allied industries. Here are just a few positions you can pursue:
Livestock and poultry management
Feed, ingredients or equipment sales
Butcher
Meat and poultry sales and marketing
Meat and poultry processing
Operations
For more information, please contact:
Currey Nobles, lecturer
canobles@ncsu.edu
919-515-3248