Delta Tau Alpha's Strong Return to Campus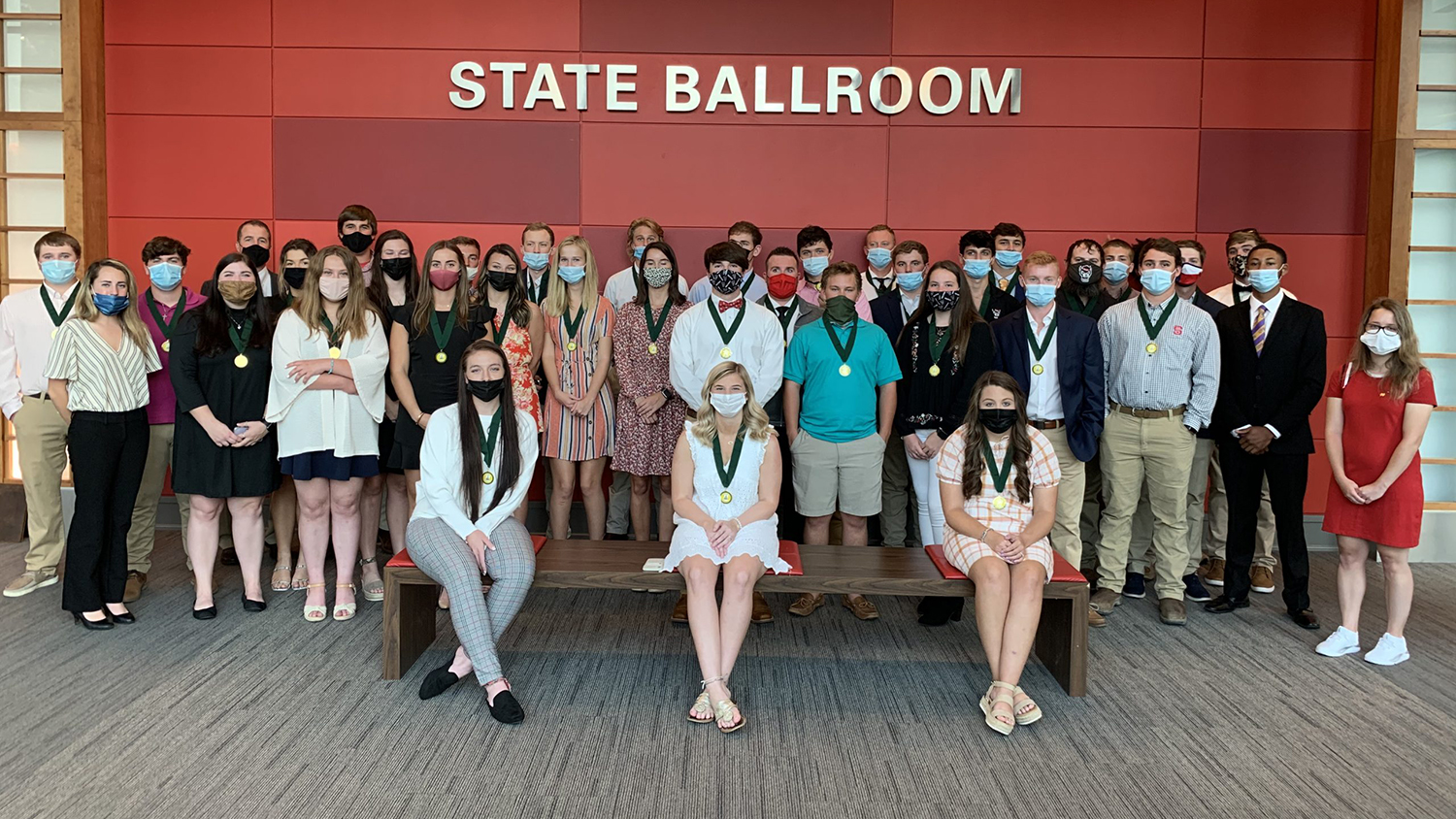 Delta Tau Alpha (DTA) honor society has made a solid post-COVID-19 return to campus. DTA president Claudia Kilmer inducted 34 new members on Sept. 28. Jonathan Phillips, a DTA adviser, sees the event as a half-time celebration. "Why wait until graduation to cheer for our students? Induction is a great way to celebrate the successes of AGI students with their families and friends today."
The keynote speaker for the evening was Michael Phillips, owner of the agritourism destination Phillips Family Farms in Morrisville, North Carolina. He advised members that "once they step into a leadership role, they should never stop being a student." Agricultural Institute Director Lee Ivy provided remarks to the audience of over 115 students, families and friends. 
Congratulations to the new members!
Visit our Student Opportunities page to learn more about Delta Tau Alpha and other activities AGI offers students.