NC State Host Inaugural NC Disabilities Network Conference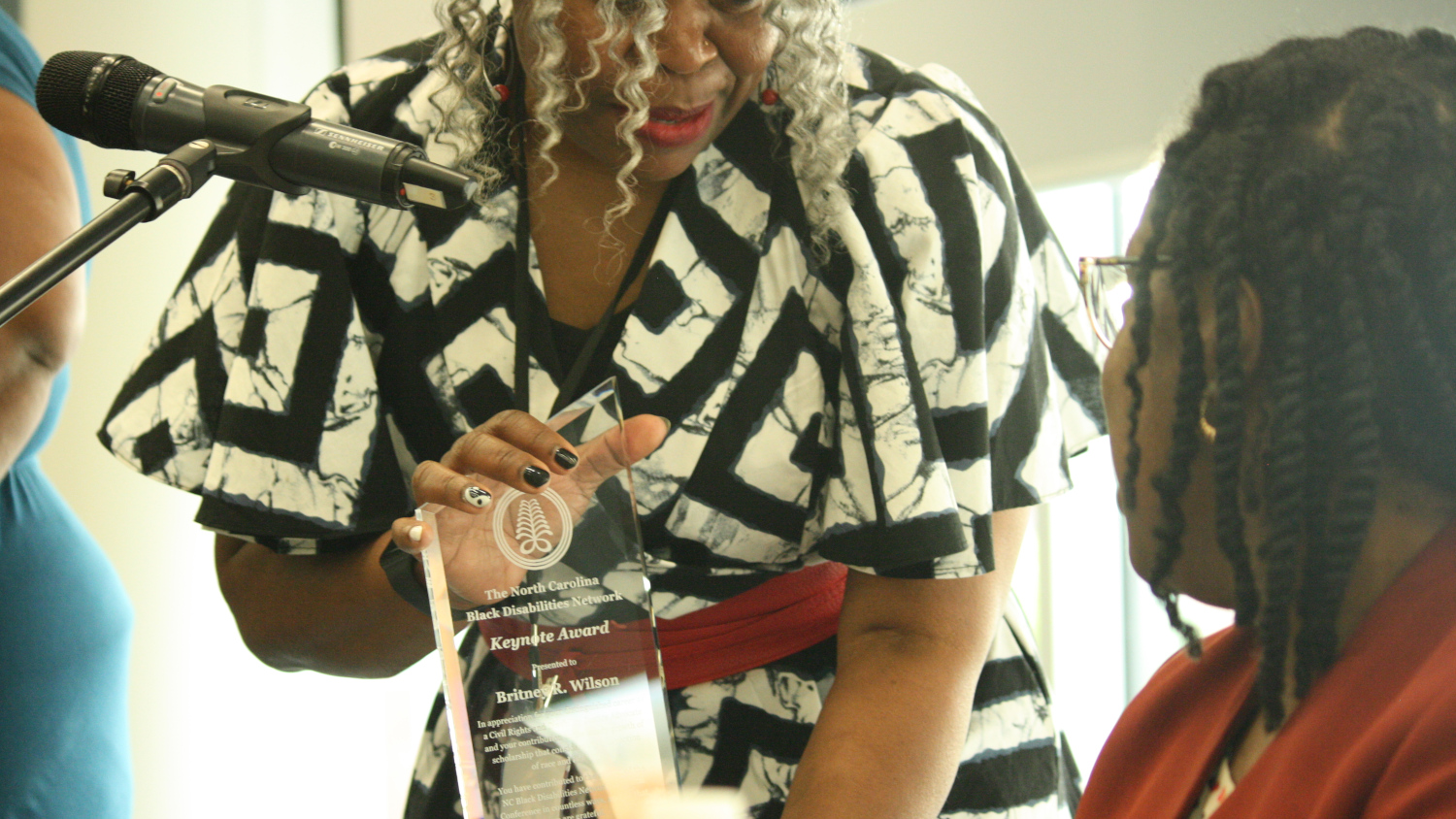 Dr. Carolyn Bird and Baiyina Muhammad co-hosted the inaugural conference of the NC Disabilities Network at the NC State Hunt Library.  The conference "Equity at the Intersection of Race and Disability" was the first of its kind to bring together African American families with disabled family members, academics, and service providers.  Muhammad established the non-profit NC Disabilities Network and planned its inaugural conference as part of her interdisciplinary Masters of Arts in Liberal Studies' culminating project.  Dr. Carolyn Bird served as her academic and culminating project advisor.
The conference aimed to amplify the voices and experiences of Black disabled communities living in North Carolina. First, to bring academics, service providers, and practitioners together to the Black disabled community and second is to share the vision of the newly established North Carolina Black Disabilities Network. There were 23 panelists and keynote speakers that were featured in two general sessions and two sets of concurrent sessions. Topics ranged from Black Parents Matter: How Families Experience and Navigate Disability Services to Overcoming Barriers & Making Services More Accessible to African American Communities.
Congratulations Dr. Bird and Muhammad on the inaugural conference and it's continued success.