Amplifying Young Voices
On March 11, North Carolina's young leaders will have the opportunity to talk about issues they're passionate about on stage in one of Raleigh's most iconic parks.
Under the theme of "Inspiring Change," the aim of TEDxYouth@ChavisWay is to amplify and celebrate young people's voices, stories and ideas on the TEDx stage to nurture meaningful youth-led community collaboration and engagement.
TEDxYouth@ChavisWay is a collaborative effort between Maru Gonzalez, an assistant professor and youth development specialist in NC State's Department of Agricultural and Human Sciences, NC State Extension's #PassTheMicYouth program, Wake County 4-H and Alliance Health. Christy Byrd, an associate professor in NC State's Department of Teacher Education and Learning Sciences and co-director of #PassTheMicYouth, is also among the event's organizers.
"We want TEDxYouth@ChavisWay to be an inspiring experience for youth and about youth," Gonzalez explains.
The event will be held at the John Chavis Memorial Park Community Center, a 37-acre City of Raleigh park opened as a recreational space for the city's African American residents during segregation.
"Given the Chavis Community Center's legacy of inspiring change, both past and present, there's no better place to host the event," says Gonzalez.
About TEDx, x = independently organized event
In the spirit of ideas worth spreading, TEDx is a program of local, self-organized events that bring people together to share a TED-like experience. At a TEDx event, TED Talks video and live speakers combine to spark deep discussion and connection. These local, self-organized events are branded TEDx, where x = independently organized TED event. The TED Conference provides general guidance for the TEDx program, but individual TEDx events are self-organized. (Subject to certain rules and regulations.)
About TED
TED is a nonprofit organization devoted to Ideas Worth Spreading, often in the form of short talks delivered by leading thinkers and doers. Many of these talks are given at TED Conferences, intimate TED Salons and thousands of independently organised TEDx events around the world. Videos of these talks are made available, free, on TED.com and other platforms. Audio versions of TED Talks are published to TED Talks Daily, available on all podcast platforms.
TED's open and free initiatives for spreading ideas include TED.com, where new TED Talk videos are posted daily; TEDx, which licenses thousands of individuals and groups to host local, self-organized TED-style events around the world; the TED Fellows program, which selects innovators from around the globe to amplify the impact of their remarkable projects and activities; The Audacious Project, which surfaces and funds critical ideas that have the potential to impact millions of lives; TED Translators Program, which crowdsources the subtitling of TED Talks so that big ideas can spread across languages and borders; and the educational initiative TED-Ed. TED also offers TED@Work a program that reimagines TED Talks for workplace learning. TED also has a growing library of original podcasts, including The TED Interview with Chris Anderson, WorkLife with Adam Grant, Far Flung with Saleem Reshamwala and How to Be a Better Human.
Nearly 40 young people ages 10-19 from across the Triangle applied to speak at TEDxYouth@ChavisWay, and only 11 received a coveted spot.
"We were looking for youth with a diversity of ideas and perspectives from across disciplines," Gonzalez says. "And because TEDx is all about sharing big ideas, creativity, enthusiasm and out-of-the-box thinking stood out most during the selection process."
Speakers will cover topics ranging from civics education and mental health to the benefits of dance and what humans can learn from bees.
Camila Armas, a senior at Wake STEM Early College High School and a speaker at the event, emphasized the importance and value of amplifying young people's voices.
"The youth of today have a very unique perspective. We grew up in the internet age, where everyone is online and depends on technology. Growing up with all of these ideas at our fingertips makes it easy to find the ones worth spreading."
Keertana Ramars, a middle school student, is looking forward to speaking about the role of schools in addressing climate change.
"I am hoping my voice will reach a wider audience and inspire more people to join hands and multiply forces towards a greener and sustainable future for us all."
14-year-old published author Genesis Ijeomah was motivated to participate "to raise awareness about the fact that all of our goals, accomplishments and inspirations originate within ourselves, and that we can take steps to realistically achieve those goals."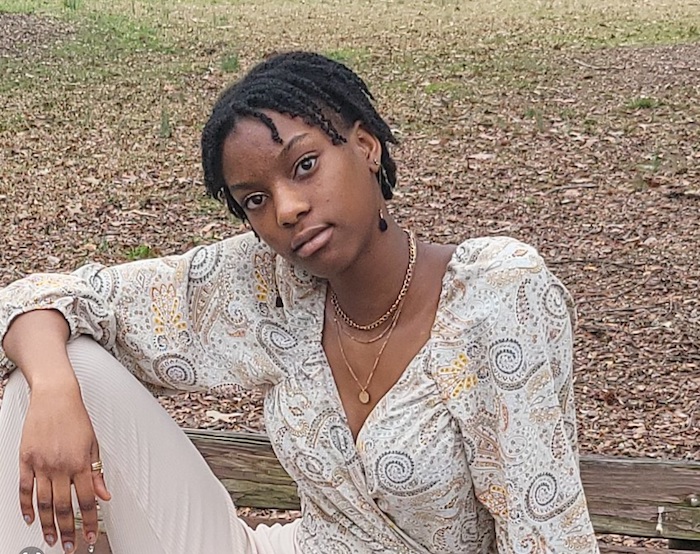 The event, which will be co-hosted by Nyawira Nyota, an NC State student studying biological engineering and Spanish and the co-creator of #PassTheMicYouth, will also include activities and performances.
"I hope the youth attendees see themselves reflected in the speakers and leave with a renewed belief in their own capacity to make a difference," Gonzalez says. "I hope the youth participants are motivated to continue doing transformative work. And I hope that the adults in the room further recognize, appreciate and value the power of young people's voices and ideas."
This post was originally published in College of Agriculture and Life Sciences News.