AHS Published Research for Spring 2023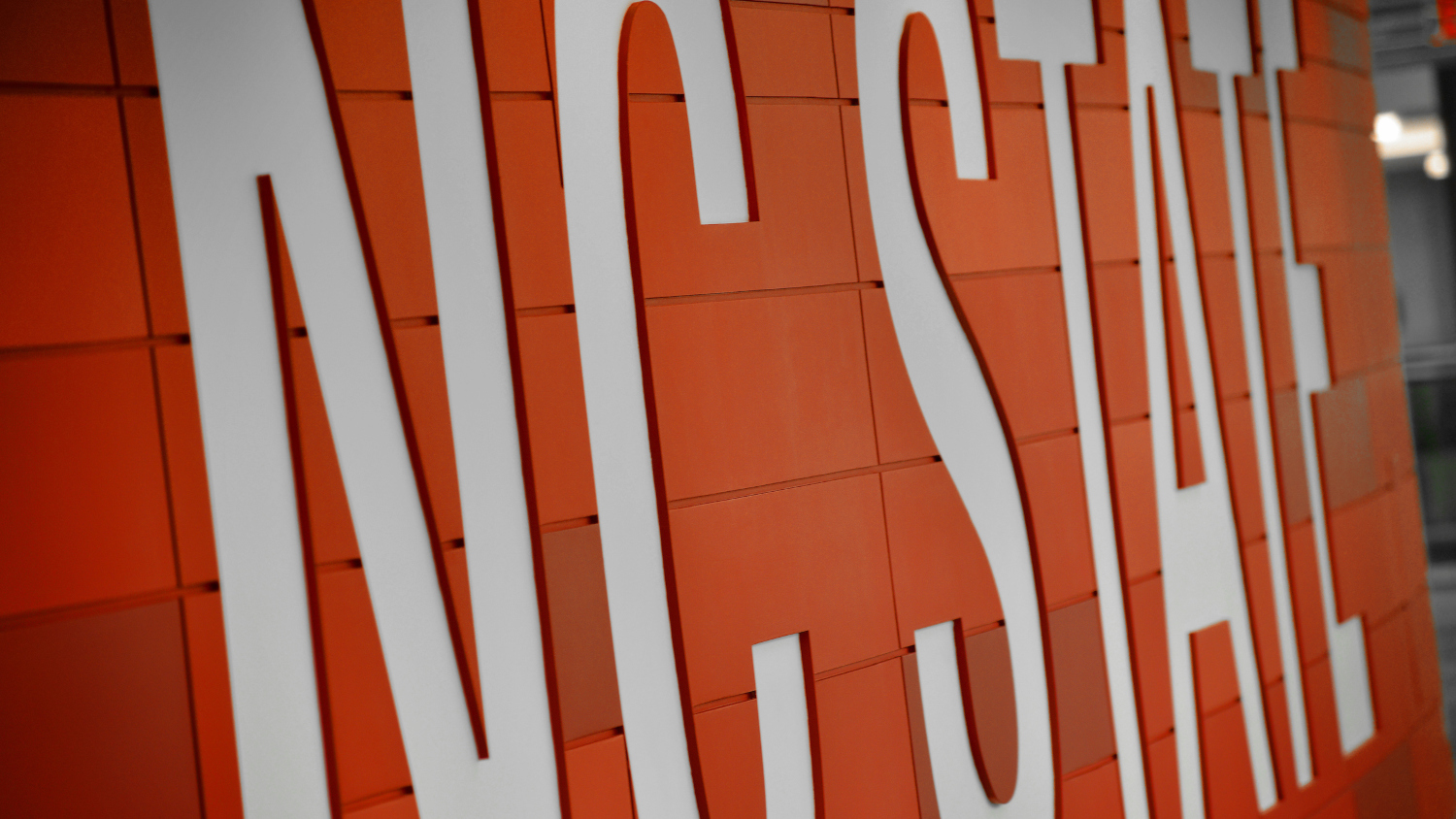 The dedicated faculty members of the Department of Agricultural and Human Sciences have contributed to the academic landscape by authoring a multitude of insightful articles throughout this past quarter. Their commitment to research has led to the creation of a diverse body of work that showcases their expertise and furthers the collective understanding of agricultural, extension, and human sciences domains. We invite you to review the comprehensive list below, which highlights the titles and abstracts of their publications. Additionally, for a deeper dive into their research, we encourage you to click on the provided links to access their respective studies.
Adenosine Triphosphate Bioluminescence is a Poor Indicator of Listeria spp. Presence in Distribution Centers Handling Fresh Produce
Authors: Anna Townsend, Laura K. Strawn, Benjamin J. Chapman, Camila Rodrigues, and Laurel L. Dunn
Abstract
Monitoring for residual ATP is a rapid method used throughout the food industry to verify the efficacy of cleaning procedures for removing organic material prior to sanitation. Efforts to use ATP readings as a predictor of foodborne pathogens within the food environment were examined with mixed results. Therefore, ATP was investigated as an indicator for the presence of Listeria species in 17 U.S. food distribution center environments. Environmental surface samples (n = 300) were collected concurrently with ATP swabs to determine Listeria spp. presence and ATP relative light units (RLU) at given sampling sites. The number of Listeria spp.-positive samples were 13 (4.3%) of 300. ATP RLU varied widely across individual distribution centers, with an average of ca. 559 RLU and an overall range of ca. 0 to 8,690 RLU. Logistic regression to predict Listeria spp.-positive sample versus log(x + 1) transformed RLU data provided an odds ratio of 0.34; this indicates that ATP bioluminescence was a poor predictor of Listeria species presence in the sampled distribution centers. Although ATP does not appear to be a predictor of Listeria spp., it still may be an important tool to monitor and verify the efficacy of sanitation programs.
Food insecurity among households with children during the early months of the COVID-19 pandemic
Authors: Bailey Houghtaling, Lindsey Haynes-Maslow, Lauri Andress, Annie Hardison-Moody, Michelle Grocke-Dewey, Denise Holston, Megan M. Patton-López, Nila Pradhananga, T. Elaine Prewitt, Justin D. Shanks, Eliza Webber, and Carmen Byker Shanks
Abstract
Understanding impacts of the COVID-19 pan­demic among households with children is neces­sary to design appropriate public health responses that protect food and nutrition security. The objec­tive of this research was to understand predictors of food insecurity during the COVID-19 pandemic among households with at least one child (<18 years), including whether foods reported as out-of-stock were associated with the likelihood of food insecurity. An online survey using validated measures and open-ended questions was distrib­uted to a convenience sample in five states—Louisiana, Montana, North Carolina, Oregon, and West Virginia—during the early months of the COVID-19 pandemic (April through September of 2020). Predictors of food insecurity (race/ethnicity, age, marital status, education, federal nutrition assistance program participation, number of adults and children in the household, rurality, and missing foods when shopping) among households with children during the COVID-19 pandemic were modeled using logistic regression (p < 0.05, a priori). To further illuminate household experiences during this time, two researchers independently coded open-ended survey question data using inductive and deductive approaches to construct themes. Households with children had increased odds of experiencing food insecurity during the COVID-19 pandemic if they had the following characteristics: Hispanic ethnicity; age between 25 and 44 years; additional adult household members; economic hardship; SNAP/WIC participation; being widowed, divorced, or separated; and report­ing foods not available when shopping. Partici­pants described mainly negative changes to dietary patterns and practices as a result of the COVID-19 pandemic. They also described food security chal­lenges and ideas for improving food security. Con­sistent with other data collected and analyzed dur­ing the height of the COVID-19 pandemic, this study contributes findings that emphasize the need for enhanced public health responses and emer­gency preparedness measures that protect food and nutrition security. Because of the increased short- and long-term consequences including exposure to adverse circumstances, impaired learning, risks to mental health, and poor health outcomes, ensuring an adequate food supply is especially important for households with children.
Addressing and preventing food and housing insecurity among college students: An asset-based approach
Authors: Rebecca Shisler, Emilia Cordero Oceguera, Annie Hardison-Moody and Sarah Bowen
Abstract
Universities have implemented a range of initiatives to address food and housing insecurity, but few studies have examined how campus communities are engaging around these issues. This article explores how North Carolina State University conducted asset-mapping workshops, a community-based participatory research (CBPR) method, to mobilize the campus community and identify solutions to address the root causes of food insecurity and other forms of basic needs insecurity among students. Workshop participants identified exemplary resources focused on addressing students' immediate needs (e.g., campus food pantries, a student emergency fund). At the same time, they stated that basic needs insecurity is tied to longer-term, systemic issues like wage inequality and a lack of affordable housing. Participants also noted that historically marginalized students (e.g., LGBTQ+, low-income, first-generation college) often experience food and housing insecurity in complex ways requiring targeted solutions. Our results suggest that CBPR methods like asset mapping offer an approach that, when done well, can center the voices and experiences of diverse campus populations to identify and address the complex structural and systemic processes that shape students' experiences of food and housing insecurity.
Improving Unequal Food Access Requires Understanding and Addressing the Social Inequalities That Contribute to It
Authors: Sarah Bowen and Annie Hardison-Moody
Abstract
The food landscape in rural communities is shifting. Dollar stores have moved in as grocery stores have closed. However, we still know little about whether and how this has altered people's food-shopping behaviors. In last month's issue of AJPH, Feng et al. used a national data set of food expenditures to chart changes in food spending at different types of retail outlets between 2008 and 2020. They found that, over this period, dollar stores grew faster than any other type of food retailer in terms of share of food spending and that rural households' share outpaced that of other households.
Dyadic Peer Support to Improve Diet and Physical Activity Among African American Church Members: An Exploratory Study
Authors: Cherie Conley, Annie Hardison-Moody, Schenita Randolph, Rosa Gonzalez-Guarda, Edwin B. Fisher and Isaac Lipkus
Abstract
This study examined how African American church members communicated and cooperated as dyads to attain health goals. Participants completed nine weeks of group classes then worked as dyads for nine weeks. Communication logs and interviews were used to assess: (1) dyad communication and (2) dyad cooperation. Thirty-two dyads from three churches completed the study. Dyads communicated an average of two times per week. Dyads experienced challenges and provided encouragement. Findings indicate African American church members cooperate and communicate as family, friend, and acquaintance dyads to achieve health goals.
Joseph Donaldson
An analytic needs assessment for extension education: Views from extension professionals and faculty
Educational Needs of North Carolina Non-industrial Private Forest Landowners and Barriers to Meeting These Needs
Authors: Robert E. Bardon, Kristin Peters, Rajan Parajuli, and K.S.U. Jayaratne
Abstract
Forest landowners are an important target audience for many state Extension programs. Acknowledging the differences and associations between landownership values, characteristics, and educational preferences of forest landowners should lead to improvement of educational programs and ensuring that educational needs are being met. Through an internet-based survey of forest landowners four distinct landowner typologies were identified based on respondents' reason for owning forestland. Results also identified the educational needs and barriers to meeting these needs for the landowners. Creating typologies based on attitudinal responses will allow for a more focused approach to developing educational products and services to meet landowner needs.
Toward Diversity, Equity, and Inclusion Outreach and Engagement in Extension Education: Expert Consensus on Barriers and Strategies
Authors: John Diaz, Cody Gusto, Lendel K. Narine, K.S.U Jayaratne, and Colby Silvert
Abstract
Barriers to the successful implementation of diversity, equity, and inclusion (DEI) education and outreach initiatives are being documented across higher education institutions as DEI policies and protocols are gaining attention. Despite growing attention to promote DEI in higher education institutions, there remains a need to examine barriers preventing DEI efforts in a systematic way, particularly in Extension education contexts to formulate strategies to promote DEI. We present an expert, consensus-based framework to identify the most salient barriers to successful DEI implementation in Extension. We also discuss opportunities for Extension practitioners to overcome salient barriers with tailored mitigation strategies.
Integration of Food-based Learning With Science in the Preschool Classroom: Implementation Gaps and Opportunities
Authors: Jocelyn Dixon, Archana V. Hegde, Lora Suzanne Goodell, Nicole L. Arnold, Taren Swindle, Dipti A. Dev, Lucía I. Méndez, Valerie J. McMillan, Tammy D. Lee, and Virginia C. Stage
Abstract
This study examined how African American church members communicated and cooperated as dyads to attain health goals. Participants completed nine weeks of group classes then worked as dyads for nine weeks. Communication logs and interviews were used to assess: (1) dyad communication and (2) dyad cooperation. Thirty-two dyads from three churches completed the study. Dyads communicated an average of two times per week. Dyads experienced challenges and provided encouragement. Findings indicate African American church members cooperate and communicate as family, friend, and acquaintance dyads to achieve health goals.
More PEAS Please! Teaching Teachers How to Integrate Food-based Learning Into Preschool Science
Authors: Virginia C. Stage, Jessica Resor, Jocelyn Dixon, Archana V. Hegde, Lucía I. Méndez, Tammy Lee, Raven Breinholt, L. Suzanne Goodell, Valerie J. McMillan, and Evon Murphy Gilliam
Abstract
Dietary quality is a driver of overweight/obesity, malnutrition, other diet-related noncommunicable diseases, and poor school readiness outcomes among preschool children (aged 3–5 years) from low-resource backgrounds. One-third of children entering Head Start, the federally funded preschool program that serves preschool children and families from low-income backgrounds, are classified as overweight or obese (body mass index ≥ 85th percentile), putting them at risk for the development of chronic diseases, lower self-esteem, and psychological and social distress. These combined factors are also associated with poor health and academic performance.
Does Engagement with Head Start Facilitate Low Resource Parents' Ability to Encourage Positive Health Behaviors among Young Children? A Qualitative Exploration of Parent Perceptions
Authors: Dara Forrest, Amy Lee, Archana V Hegde, Dipti Dev, Diana Saum, Valerie McMillan, and Virginia C Stage
Abstract
The purpose of this study was to explore parents' common experiences with healthy eating and physical activity-focused (HE-PA) programming in one Head Start (HS) program (two centers) in eastern North Carolina (NC). Researchers conducted 13 in-depth semi-structured telephone interviews November 2017–May 2018. Participants were parents of preschool children (4–5 years) enrolled in HS. Interviews were recorded and transcribed verbatim. Phenomenology was used to guide study design and analysis to identify themes. Researchers identified seven emergent themes within three categories: (1) strategies to facilitate engagement; (2) motivators for engagement; and (3) barriers to engagement. HS facilitated engagement through HE-PA focused programming. Parents reported they were motivated by self-interest and their children, but engagement was challenged by poor communication and socioeconomic barriers. HS programs may benefit from new strategies that help parents overcome barriers to making HE-PA a priority amongst competing priorities. Research is also needed to explore new methods of communication that align with parent-reported motivations.
Measuring, Tracking, and Reporting BMI in Head Start: Perceptions of Health and Nutrition Managers
Authors: M. Elizabeth Miller, Stephanie Nicely, Dana Shefet, and Virginia C. Stage
Abstract
Body mass index (BMI) screenings are conducted as part of Head Start's (HS) health and nutrition assessments. Weight status classifications, which rely on the accuracy of the BMI measurements, are communicated to caregivers to engage them in health behavior change. Limited qualitative research has been conducted on the procedures for BMI measurement and reporting in HS programs. Interviews (n=28) were conducted with HS health/nutrition managers in Ohio and North Carolina to understand the processes used to conduct BMI screenings and disseminate reports and identify related needs. Themes included Personnel, Equipment, and Training for BMI Measurements; Classifying and Communicating BMI and Referrals; Professional Development Opportunities; and Resource, Training/Policy Needs to Support BMI Practices. Programs need additional resources to implement BMI measurement training and improve data accuracy and entry. Clarification of the referral/follow-up process and training around communicating with caregivers is also needed to better support families in implementing behavior change.
Current Field Use of Reflection Spectroscopy-based Skin Carotenoid Assessment in Children: Systematic Review
Authors: Saima Hasnin, Dipti A. Dev,Taren Swindle, Susan B. Sisson, Stephanie Jilcott Pitts,Tirna Purkait, Shari C. Clifton, Jocelyn Dixon and Virginia C. Stage
Abstract
Assessing children's skin carotenoid score (SCS) using reflection spectroscopy (RS) is a non-invasive, widely used method to approximate fruit and vegetable consumption (FVC). The aims for the current review were to (1) identify distributions of SCS across demographic groups, (2) identify potential non-dietary correlates for RS-based SCS, (3) summarize the validity and reliability of RS-based SCS assessment, and (4) conduct meta-analyses of studies examining the correlation between RS-based SCS with FVC. A literature search in eight databases in June 2021 resulted in 4880 citations and peer-reviewed publications written in English that investigated children's (2–10 years old) SCS using RS. We included 11 studies (intervention = 3, observational = 8). Potential covariates included weight status, ethnicity, seasonal variation, age, sex, and income. Studies reported criterion validity with children's FVC but not with plasma carotenoid. Additionally, no studies reported the reliability of RS-based SCS in children. Among the 726 children included in the meta-analysis, the correlation between RS-based SCS and FVC was r = 0.2 (p < 0.0001). RS-based SCS is a valid method to quantify skin carotenoids for children's FVC estimation with the potential for evaluating nutrition policies and interventions. However, future research should use standardized protocol for using RS and establish how RS-based SCS can translate to the amount of daily FVC in children.
A Needs Assessment to Inform Research and Outreach Efforts for Sustainable Agricultural Practices and Food Production in the Western United States
Authors: Alexa J. Lamm, Kevan W. Lamm, Sara Trojan, Catherine E. Sanders and Allison R. Byrd
Abstract
Increasing the adoption of sustainable agricultural practices can help maintain sufficient food production while reducing its environmental impact. To ensure this adoption, it is important to assess the research and training needs of those helping farmers and producers adopt sustainable agricultural practices. However, there is a gap in the literature related to the training needs of producers in the Western United States for sustainable agriculture. Needs assessments help organizations, such as the Western Sustainable Agriculture Research and Education (SARE) program and Cooperative Extension, to address the demonstrated needs of intended audiences. This study presents the results of a needs assessment with the objective of examining training needs and barriers to adoption to help direct extension programming for sustainable agricultural practices in the western region of the United States, to identify gaps, and to inform sustainable agriculture outreach programs. Using a modified Borich method with an inferential statistical method, the discrepancies between the level at which sustainable agricultural practice training competencies "should be addressed" and the level at which they were "currently being addressed" were examined. Competencies with the largest gaps included financial disparity, food waste, and policy/communicating with decision makers. The top three barriers to adopting sustainable agricultural practices included the potential for financial loss, perceived risk of adoption, and time investment associated with adoption. Results indicated that training needs varied and that these were not all on-farm training needs. The results imply that future funding from Western SARE and other groups looking to support sustainable agricultural food system efforts, may wish to focus on requesting proposals for programs that address these competency gaps and barriers in novel and supplementary ways in combination with existing programmatic efforts.
The Influence of Sustainability on Identities and Seafood Consumption: Implications for Food Systems Education for Generation Z
Authors: Kristin E. Gibson, Catherine E. Sanders, Allison R. Byrd, Kevan W. Lamm, and Alexa J. Lamm
Abstract
Seafood is a vital source of nutrition yet many consumers in the United States have been exposed to competing discourse about the industry's environmental impacts, influencing consumption habits. Generation Z, a generational cohort whose members value the sustainability of their purchasing decisions, may have unique opinions regarding sustainable seafood given their sustainability values. This qualitative study explored Generation Z undergraduate students' experiences with seafood and how they perceive the role of seafood in feeding people while sustaining the future natural environment. Data were collected using 11 focus groups in undergraduate classrooms. Researchers conducted an emergent thematic analysis and sufficient interrater reliability was established. Themes identified based on participants' experience with seafood included geographic location, experience fishing or with fishermen, and seafood and family, implying place attachment and family identity were intertwined with consumption behaviors. Themes identified based on participants' perception of seafood's role in feeding people included sustainability, regulations, limited seafood consumption, and limited knowledge, implying Generation Z's emerging status as the sustainability generation. Results indicate educators should focus on how sustainability can be emphasized in the classroom with clear actions undergraduate Generation Z students can take to improve sustainability.