A Dedication to Youth, Families, and Communities: Meet Autumn Cano-Guin
Autumn Cano-Guin's strong dedication to underserved youth, families, and communities is deeply rooted in her own childhood experiences of poverty. This personal passion has propelled her towards remarkable achievements in her career, where she excels in teaching Family Life Coaching, co-directing several grant-funded initiatives, and providing guidance to program developers across the nation. Within the realm of the Youth, Family, and Community Sciences Graduate Program (YFCS), Cano-Guin holds the position of Quality Youth Program Specialist and 4-H Youth Development Adjunct Assistant Professor. Additionally, she plays a crucial role as a National Coach and Evaluation Consultant for the Children, Youth, and Families At-Risk Professional Development and Technical Assistance Center.
Cano-Guin embarked on her journey with YFCS and the Department of Agricultural and Human Sciences (AHS) back in 2006 as an Extension Associate, contributing significantly to the creation and evaluation of programs serving marginalized and underserved youth, families, and communities. Her work commenced in the Department of Family and Consumer Sciences, which later merged with the Department of 4-H Youth Development during her tenure. Cano-Guin's commitment continues to revolve around serving marginalized and underserved groups. Prior to coming to NC State, Cano-Guin was a first-generation college student. Her path at NC State began as a graduate student, where she also worked as a teaching and research assistant.
Cano-Guin's educational journey is characterized by diverse accomplishments in multi-method research strategies. She initiated her research experience with focus group and survey research during her undergraduate years, and her expertise expanded to encompass survey development, psychological test formulation, advanced qualitative methodologies, and intricate multivariate statistical analysis. This expertise complements her experience as the instructor of record for courses in lifespan and youth-focused human development. During her graduate studies, her thesis concentrated on the interplay between parenting, family science, and community health. Her doctoral work was centered around the creation of a model elucidating how Extension Educators acquire the skills to teach Science, Technology, Engineering, and Math (STEM) subjects to youth. Currently, her endeavors continue to converge at the junction of health and STEM education, as she empowers educators to effectively teach youth and families in a myriad of programs and equips them with the tools to evaluate these initiatives.
For aspiring students in the YFCS field or those aiming for roles in this domain, Cano-Guin says to "hold on to that passion for making a difference in the lives of youth, families, and communities." In the face of challenges, she encourages seeking guidance from professors who were once in their shoes, driven by their own fervor to make a difference. For those inclined towards research, she advocates persistence and the understanding that research is accessible to all. "If one professor doesn't help you understand that, then find a professor who does" she states.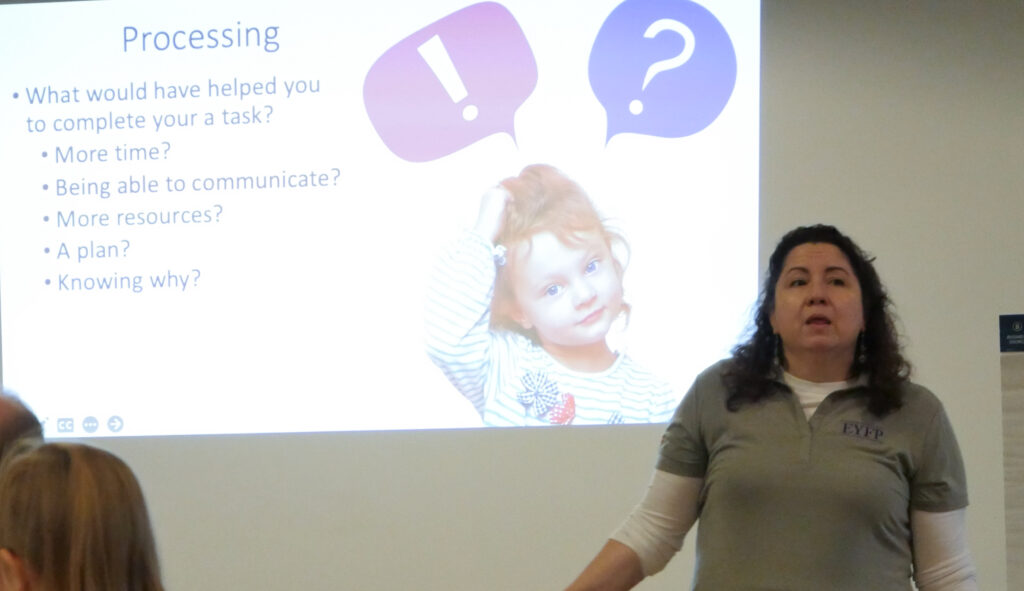 Having been an integral part of the College of Agriculture and Life Sciences and YFCS for over 17 years, Cano-Guin's professional growth has flourished within this department. She attributes her development to the exceptional individuals within the department who have not only supported her but have also equipped her with skills that she now uses on a national platform, mentoring others serving marginalized youth and families. Currently, Cano-Guin is deeply engaged in several initiatives, including enhancing program quality and evaluation capabilities through the 4-H Thriving Model; delivering coaching and evaluation consultation via the Children Youth and Families at Risk Professional Development and Technical Assistance Center; supporting the work of the Juntos 4-H Program; and directing the Empowering Youth and Families Program.
Currently, her main focus is the Family Life Education and Coaching Certificate program It is designed to nurture coaching skills and offer certification as a Family Life Coach through the Center for Credentialing and Education's Board Certified Coach Certificate and as a Certified Family Life Educator. Cano-Guin credits this program as one of the best in the nation for students who want to make a difference in the lives of youth and families. She is constantly in a program development and refinement space that allows her to mentor students who want to learn about program development and evaluation. If a student is curious about the work she does, Cano-Guin welcomes them to reach out. Needless to say, Cano-Guin loves the college and department that she serves, as it has served her just as much!