N.C. PSI
Launch Director's Report: Momentum is Building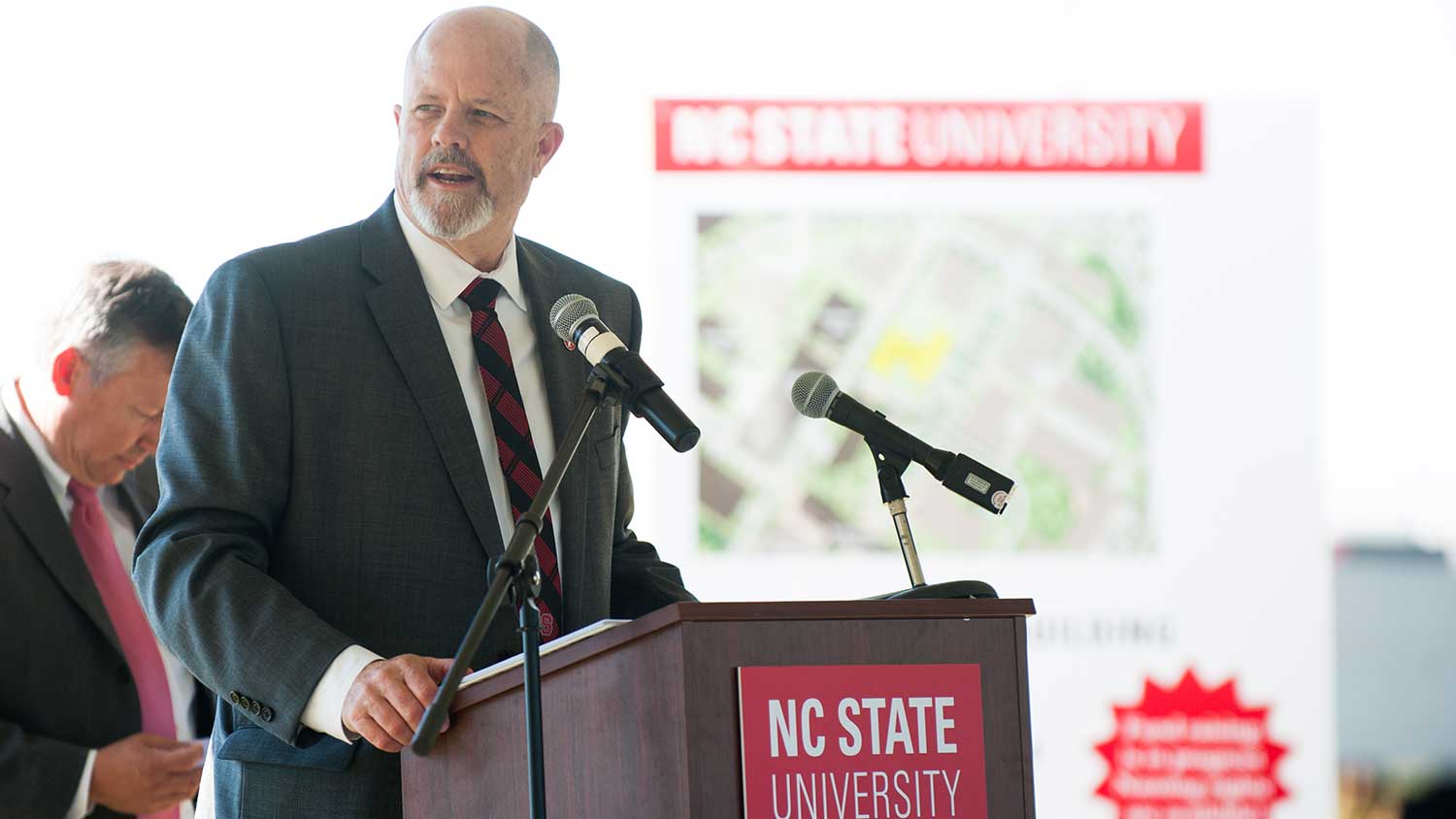 Greetings from the Launch Director's Office.
With spring winding down and summer approaching, we have many things to be thankful for with regards to the North Carolina Plant Sciences Initiative. Let me touch on just a few.
First and foremost, we are rapidly moving forward with putting in place the leadership this initiative needs to be successful. With the selection of the platform directors and the director of operations, this team is identifying the science projects and leadership in the inaugural teams that will occupy the NC State University Plant Sciences Building. These interdisciplinary science teams are taking hard-hat, preoccupancy tours of the building and are extremely excited to see its progress taking shape.
Speaking of the building, we are still on time and on budget to open this amazing research and education building by early 2022. Drywall, tile and lab benches are being installed as we speak, and it looks fantastic. Tours by faculty, donors and prospective donors are taking place each week. If you are even considering naming a space in this building — don't wait too long — the "good" spots are going fast!
Planning is underway for the grand opening ceremony of the building, which is expected to take place in spring 2022. We will publish the date when it has been selected.
Interviews for the executive director position have resumed, and we hope to have this person in place by the end of summer. Stay tuned for more information on the upcoming public interview process.
As at least some of you know, this will be my last official communication message to you. My role as the Launch Director has quietly wound down, and it is time to pass my leadership to the incoming executive director and the platform directors. Thanks for the opportunity to help shape and guide the N.C. PSI. I consider this one of the best opportunities I have had in my career. Stay safe.
Steve Briggs