Student Spotlight: Tyler Englebright Gears Up For The Family Farm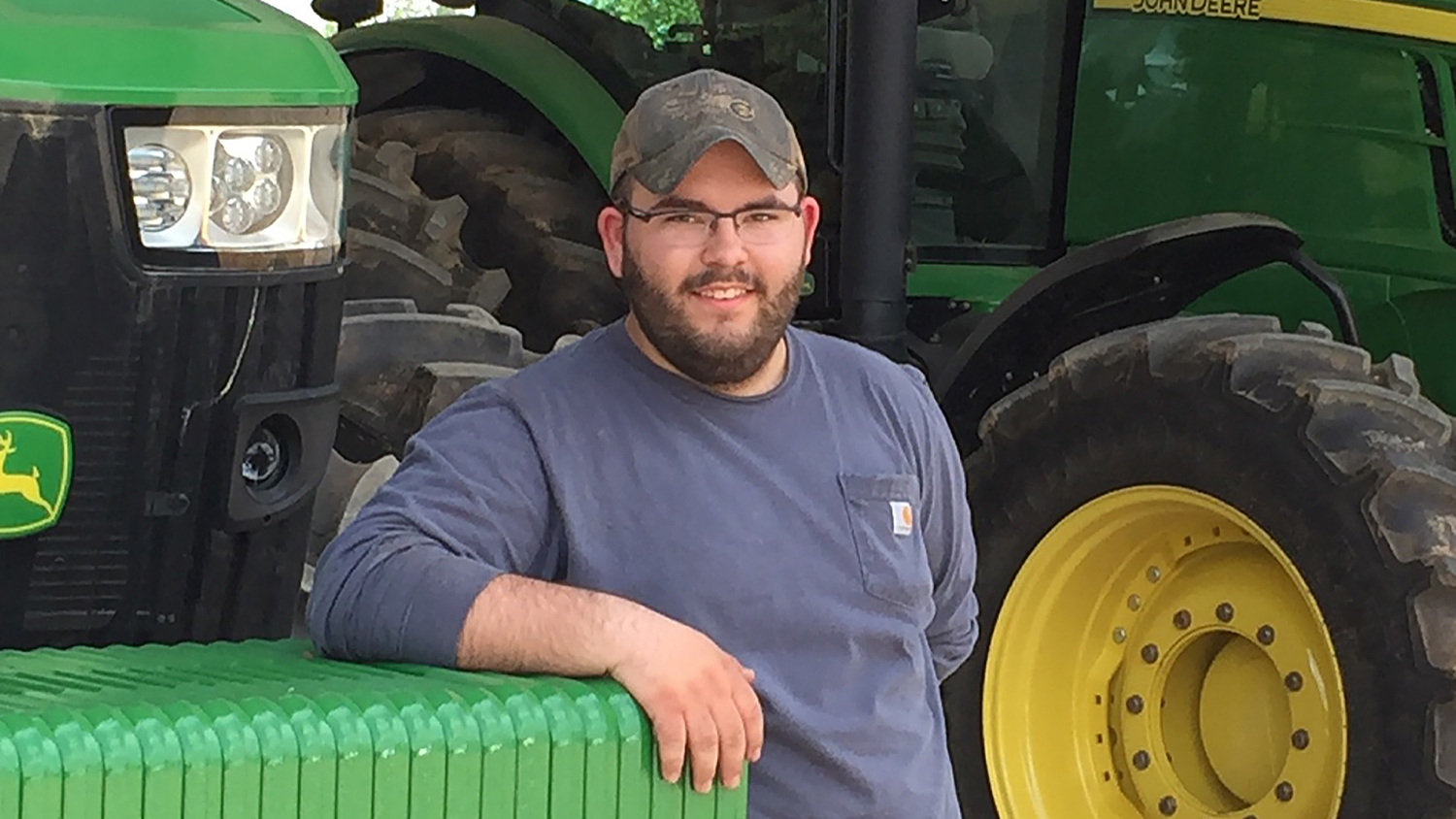 Tyler Englebright has always known what he wanted to do when he grew up: take over his family's farm in Oxford, North Carolina.
Now in his second year in the Agricultural Institute, Tyler is working toward an associates degree in field crop technologies with a minor in agriculture business – and it's already having a positive impact back home.
Why did you choose CALS?
I chose CALS for its reputation for being outstanding in the field of agriculture.
What is your career goal and why?
My career goal is to return home to take over our family farm from my parents. With the knowledge I learn at AGI, I will be able to keep the farm on the cutting edge of technology.
What have you learned at CALS that you'll take with you when you graduate?
Through my classes at the AGI, I now have the ability to maximize our overall crop yield on each commodity, as well as practice precision and sustainable agriculture on our family farm. With what I've learned at AGI, I will be able to keep our family farm on the cutting edge of technology.
Tell me about an experience outside the classroom.
During crop science labs at AGI, we were able to visit the Clayton Research Station. During this visit, we were able have hands-on experiences with crop scouting, planting and harvesting. I was able to take the information learned and apply it to our farming practices.
Best thing about CALS in five words?
College of excellence in agriculture.
Tyler is the recipient of the Fred G. Bond Tobacco Scholarship, the NC Soybean Producers Association Annual Scholarship Award, AgCarolina Farm Credit, the Cameron H. Easton Memorial Endowed Scholarship, the W. Fentress Phillips AGI Endowed Scholarship, the Granville County Cattlemen's Association Scholarship and the Altria AGI Scholarships in Agriculture.