Student Spotlight: Peter Rizzo Explores the Tastier Side of Science
By Sara Kiley Watson
Science isn't all lab coats and test tubes. For junior flavor chemistry major Peter Rizzo, carefully calibrated chemical reactions might just create the next big flavor.
Why did you choose CALS?
Growing up in a big, first-generation, Italian-American family, I've always been surrounded by food. My mother taught me how to cook at a very young age, and food has been a central part of my life ever since. I chose food science as my major in CALS because it was a great way to bring together my passion for good food, chemistry and biology.
What's your career goal?
I am interested in pursuing a career in flavor chemistry – I like the challenge of  mixing and reacting a variety of chemicals to create new flavors and enhance existing ones. Flavor chemistry offers me the opportunity to invent a new recipe using various natural and artificial flavor compounds.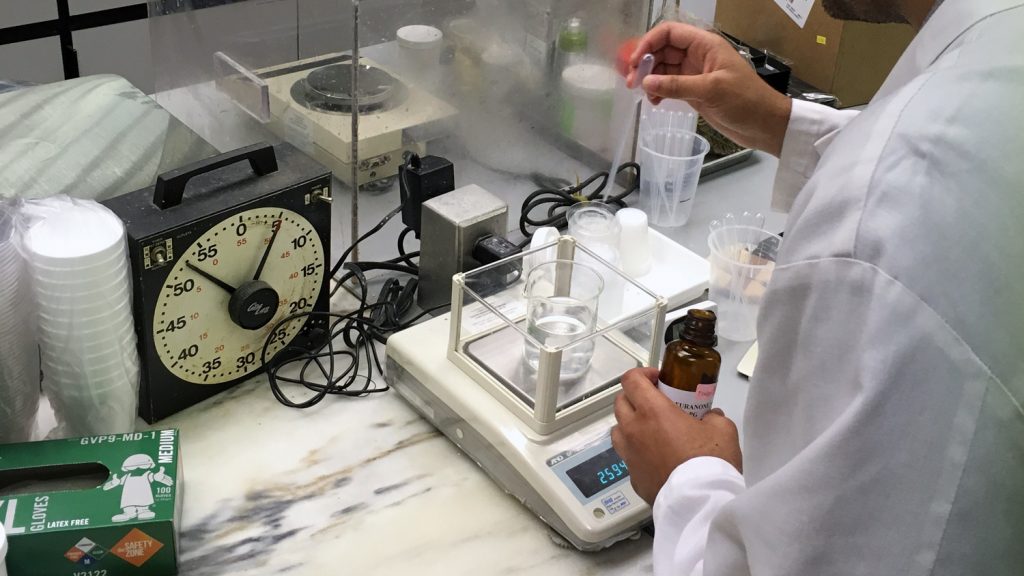 Tell me about an amazing experience you've had outside the classroom.
Working for Dr. MaryAnne Drake in the Sensory Science and Flavor Chemistry Lab. Not only have I learned so much about sensory science and flavor chemistry, but every day brings something new to experience and something interesting to taste. From the always-exciting bacon taste tests to the high-end imported cheese, working there is a true privilege.
What have you been working on lately?
In the summer of 2016, I interned with Edlong Dairy Technologies in Chicago. My assignment was to help develop a flavor lexicon consisting of descriptors that clearly define the sensory perceptions elicited by a certain food. I am working to identify a reference for each descriptor – typically a chemical that embodies the flavors one thinks of for the particular descriptor. The reference serves as a method of standardization so each taster can identify which flavors he or she perceives when profiling foods.
What have you learned at CALS that you will take with you when you graduate?
My time in CALS has taught me a great work ethic and has given me the confidence to accomplish my goals. My studies in CALS have also taught me a great deal about the chemistry behind food products that will help me develop healthier and tastier foods for people to purchase and eat.
Best thing about CALS in five words
The best career-building opportunities!
Edited for content and clarity by Sara Kiley Watson