Quick Start: Young Alum James Quick Builds Animal Science Program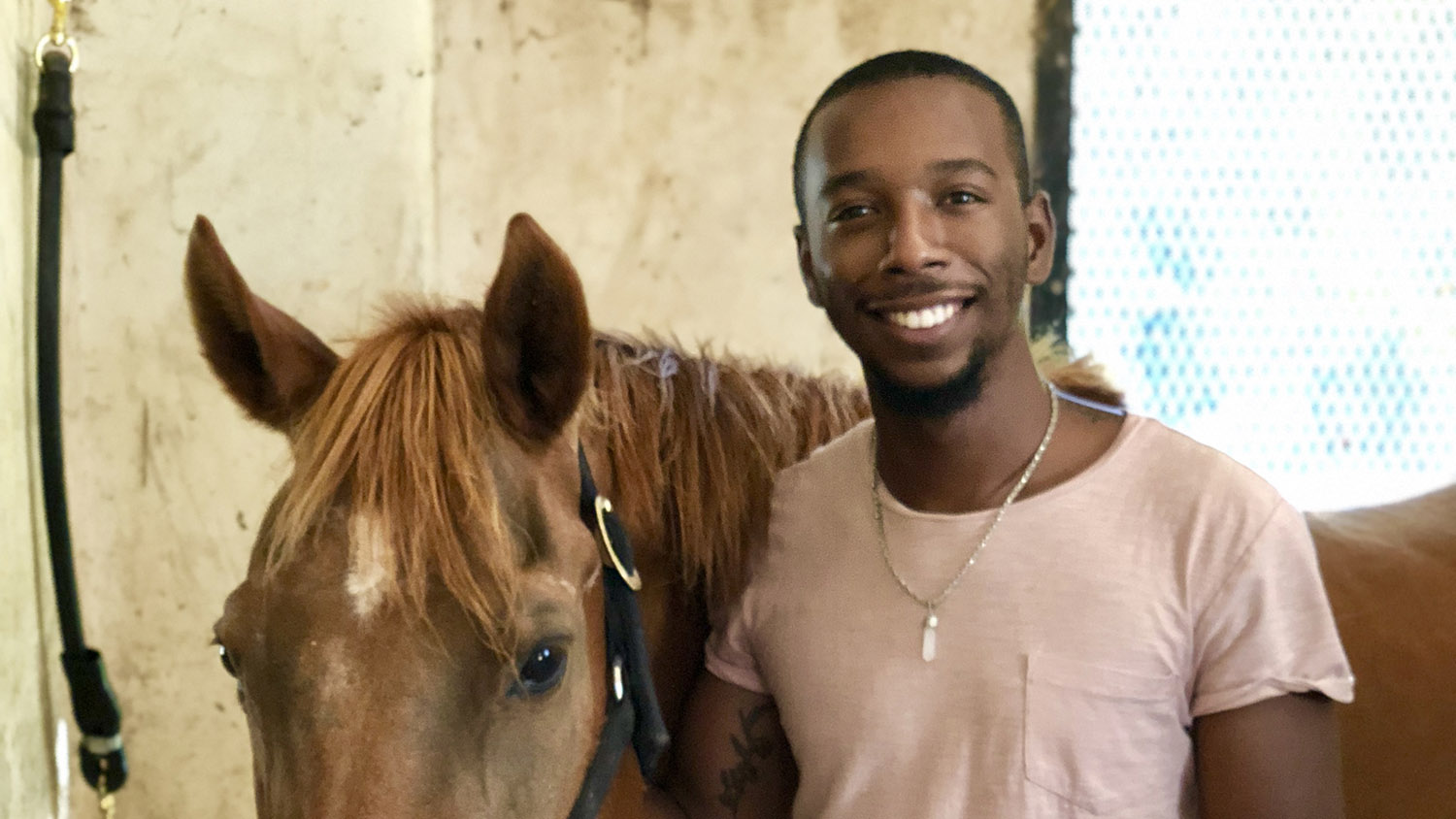 When James Quick entered the animal science program at NC A&T State University, he knew his future career path for certain: veterinarian.
But when he came to CALS to earn his master's degree, he was in for a surprise – Quick fell in love with teaching.
Now, he's building an animal science program from scratch as an animal science and horticulture instructor at Surry Community College, where he uses his CALS education every day.
Quick graduated from CALS with his master's in animal science in May 2019.
Is this your dream job?
I never dreamed of building something from the ground up, but now I can say this position is a dream position. I think the payoff will be great once the program is fully up and running. Right now, it's my baby. It's like a blessing that I didn't pray for.
What's your vision for the program?
I want to make it as close to being as great as the animal science programs I was in as possible.
Is there anything you learned at CALS that you use every day?
All my teaching skills. I learned most of those being a teaching assistant at NC State. I also learned how to be a leader, from leading research projects. In grad school, you have to figure things out, be independent and make the best of what you have, and that's literally what I'm doing right now.
What research did you work on at CALS?
I conducted one of the largest gilt studies in the world – "gilts" are female pigs who haven't given birth yet. My study was using them to try to improve piglet birth rates.
For years and years, farmers gave gilts extra feed toward the end of gestation (known as bump feeding) to help raise birth weights, but my study found that there was no difference in birth weight. In fact, a higher amount of feed resulted in more piglet deaths. Gilts are already gaining weight because they're pregnant, so more weight causes problems like dystocia and overheating during labor. My study results indicate that I can go out to farmers and tell them that bump feeding isn't necessary anymore.
How did you discover your love for teaching?
It started with Dr. Billy Flowers, seeing how he knew so much about so many things, and how students look up to him – that's something I aspire to. And TAing with Dr. (Jeannette) Moore, because she's a great teacher who loves teaching. As a TA, it was cool to see at the end of the semester that students left as more confident animal scientists, and it's nice to feel I had something to do with that because someone had to do that for me.
Do you remember your first day at CALS?
I felt overwhelmed at first. I didn't know anybody. But I realized as time went on that everybody around me felt the same way. It gets better. You grow as a person and develop more skills.
How about your last day at CALS?
It was bittersweet, of course. It was great to be graduating with my master's because that's hard work and a huge accomplishment. But I also knew I was going to miss these people.
What's your advice to freshmen?
Be open-minded. There are so many career opportunities out there. Agriculture is such a huge field.