Opinion: A place at the table for all farmers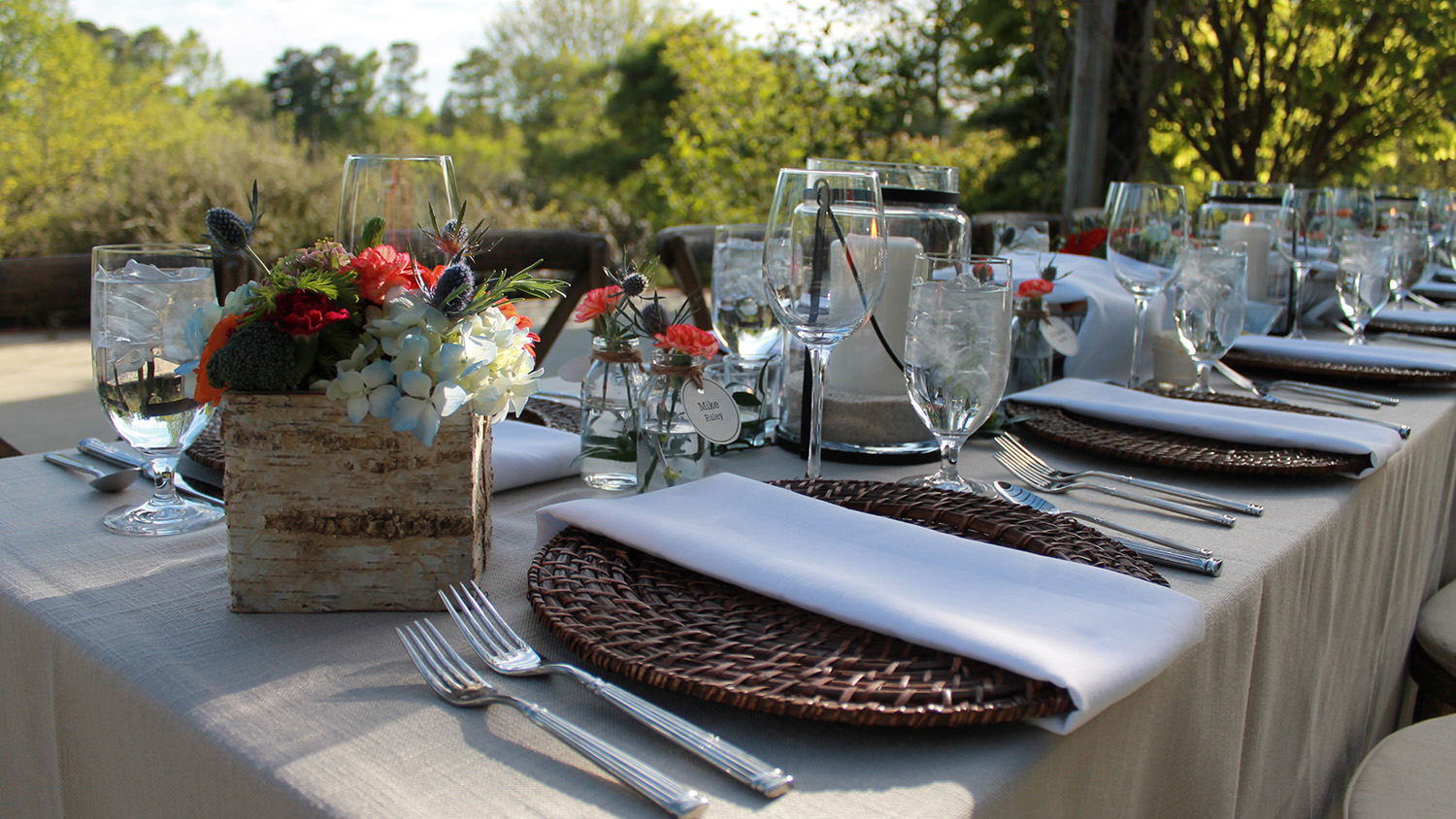 By Dr. Rich Bonanno
Director, North Carolina Cooperative Extension Service
Associate Dean, NC State University College of Agriculture and Life Sciences
Small-scale farms are necessary for maintaining the health and welfare of the citizens and communities of North Carolina. So are larger-scale farms.
 But in looking at some of the conversations taking place on social media, you would think one can only exist if the other ceases to exist. I contend the dialogue should not be framed as either-or, but rather both-and.
That's why N.C. State University's College of Agriculture and Life Sciences (CALS) is not in the business of picking agricultural practice winners and losers. Our curriculum, research and outreach through N.C. Cooperative Extension support farms of all sizes and approaches based on the needs of our farmers and the markets they choose to serve.
Our students choose their own path, and we nurture their decisions. Our goal is to maintain a strong and growing agricultural sector in North Carolina. To that end, we encourage our students to explore, knowing that there are important needs across the spectrum.
For students interested in smaller-scale agriculture, we offer educational opportunities in a variety of programs. A few examples:
Our Center for Environmental Farming Systems (CEFS), founded in 1994, is one of the nation's most important centers for research and education in sustainable agriculture and community-based food systems. CEFS is also working to eliminate social and racial inequality in the food system through training and support of community organizations.
NC Choices, a CEFS initiative promoting the advancement of local, niche and pasture-based meat in North Carolina, provides information, technical assistance, educations programming and networking opportunities.
Our Agroecology Education Farm is an award-winning facility that allows students to grow produce for the campus dining halls, both as service work and for credit in connection with agroecology classes.
Our NC Growing Together project has opened up new markets for small- and mid-scale farmers in large institutional and retail markets. At Lowe's Foods, direct store delivery by farmers doubled between 2011 and 2014.
At the same time, we at CALS believe larger-scale farms occupy a vital place in our food supply chain. They provide affordable plenty to a growing state population via sustainable business models — more than 90 percent of farms in North Carolina are family-owned and -operated.
This issue is bigger than farmer versus farmer and mud-slinging over agricultural approach. One in four children in North Carolina is food insecure on a regular basis, according to the North Carolina Association of Feeding America Food Banks. About 73 percent of North Carolina families served by food banks have had to choose between paying for food or paying for health care or medicine.
Creating a division between "good" and "bad" food producers is less helpful than having a conversation about how all agricultural businesses can work toward a secure future for everyone.
Let's allow space for all farmers at the table.