NC State Hosts Integrative Sciences Building Groundbreaking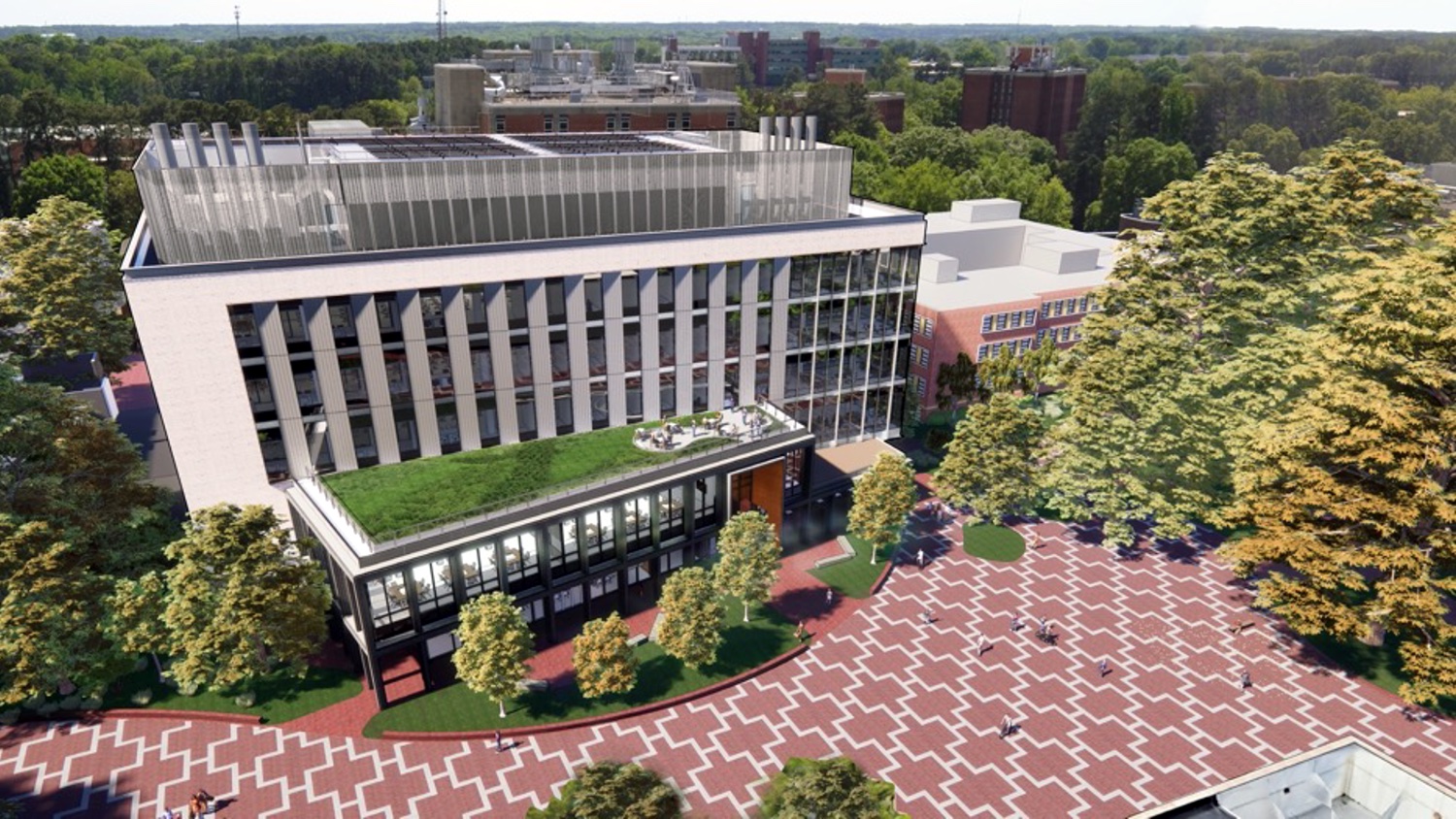 NC State will host a groundbreaking ceremony for the Integrative Sciences Building on Friday, September 8 from 2-3 p.m. on the Brickyard on Main Campus. All faculty, staff and students are invited to attend.
The Integrative Sciences Building is a major venture of the university's Office of the Executive Vice Chancellor and Provost, in collaboration with the Colleges of Agriculture and Life Sciences, Engineering, Sciences and Veterinary Medicine. The state-of-the-art Integrative Sciences Building will house the new Integrative Sciences Initiative. Together this building and initiative will transform teaching, research and public engagement in chemistry and other STEM fields at NC State.
The building and initiative will employ the latest technology, solve major societal challenges and train a new generation of interdisciplinary scientists. The Integrative Sciences Building, a 150,000-square-foot facility on the site of NC State's former Harrelson Hall, will also revitalize the Brickyard, one of the most important centers of activity on our North Campus. 
Currently, NC State graduates one-third of all STEM students in the UNC System. More than half of the university's graduates major in STEM fields, with each student taking at least two or more chemistry courses, creating a rising demand for teaching spaces. NC State has outgrown its current facilities, clearly demonstrating a need for more space for its lab-based science programs. The Integrative Sciences Building will meet a critical need in order to provide students with a top-notch education and grow NC State's reputation as a premier R1 university and the UNC System's flagship campus for STEM disciplines.
The building will house the Integrative Sciences Undergraduate Curriculum, with two floors of state-of-the-art instructional laboratories. The first floor will also house an event space and a public engagement with science gallery. The second floor will house advanced laboratory space allowing for the integration of physical and life science labs in a way not possible anywhere else on campus. Floors three, four and five will house the Integrative Sciences Initiative research program, with faculty focusing on discovering, using, and producing molecular agents used to fight cancer and infectious diseases. Faculty based in the building will have appointments in the four participating colleges.
The Integrative Sciences Building is scheduled to open in late 2026.
Those interested in attending should register by Tuesday, August 29. Light refreshments will be served following the program.
Visit go.ncsu.edu/ISI to learn more about the Integrative Sciences Initiative and Building.
This post was originally published in Provost's Office News.