From Brickyard to Barnyard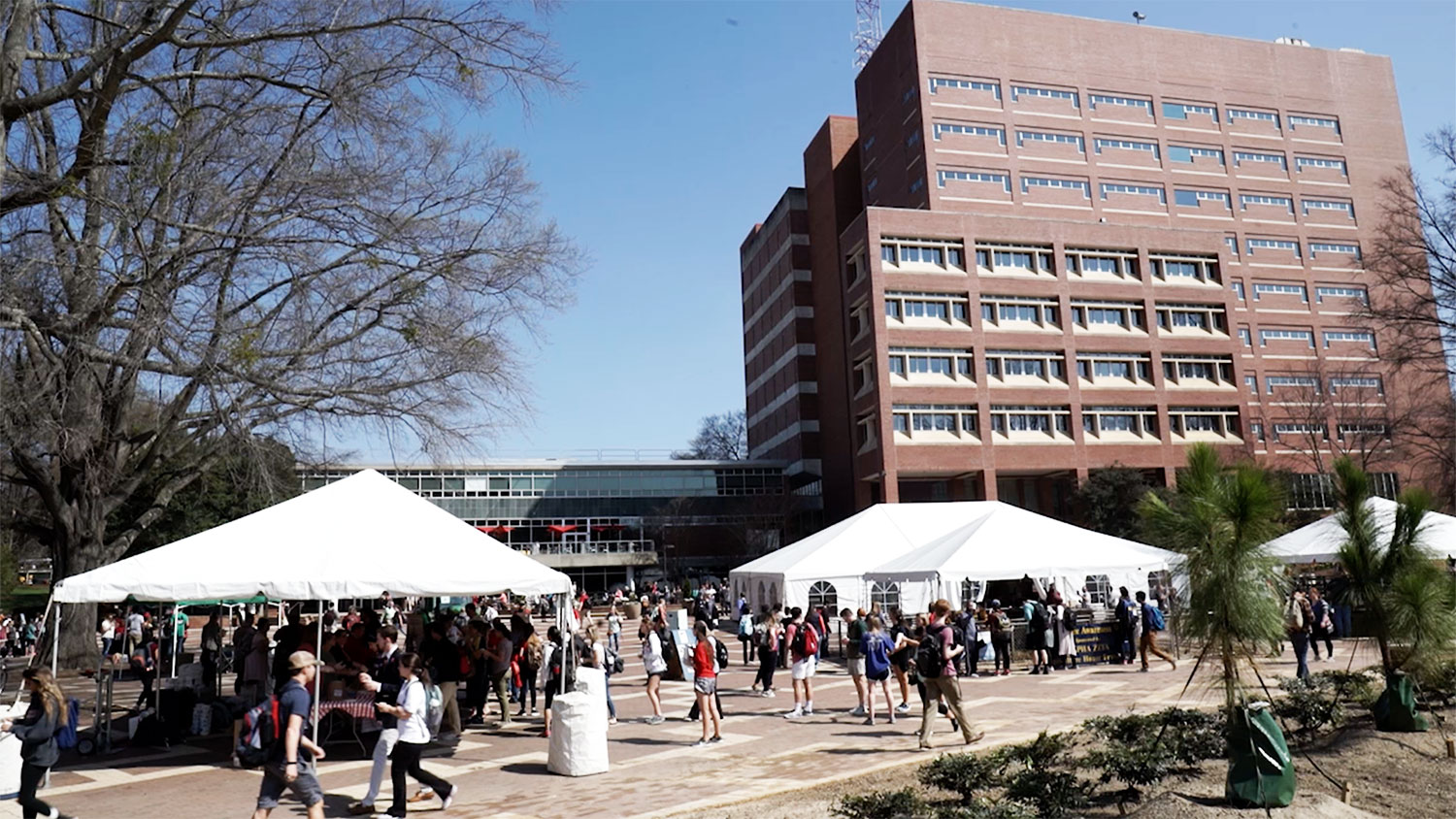 For one week out of the year, the heart of NC State's campus transforms into a living, breathing barnyard.
The goal? Educate city-dwellers on the importance of agriculture.
Cows, pigs, alpacas and the like crowded the Brickyard for Ag Awareness Week, offering visitors a unique firsthand encounter with all things agriculture. Run entirely by students, the event featured everything from cow-milking to pig-kissing competitions. And, of course, free Howling Cow ice cream dished up by CALS Dean Richard Linton.
"Ag Awareness Week is a four-day event where we open the doors to NC State University to allow the public … and our students as well to see what agriculture is all about," said Triston Chagolla, NC State Collegiate FFA President.
Throughout the week, student exhibitors educated visitors on different facets of the state's No. 1 industry, from food to textile production.
"I really feel at home with agriculture … it's a great community to be in, and it ties everything together," said NC State student and Alpha Zeta member Kaitlyn Moody. "No matter where you are, you have a part in agriculture. You eat food. You wear clothes. That's agriculture, and I feel like everybody needs to know that."