Extension Launches Master Food Volunteer Program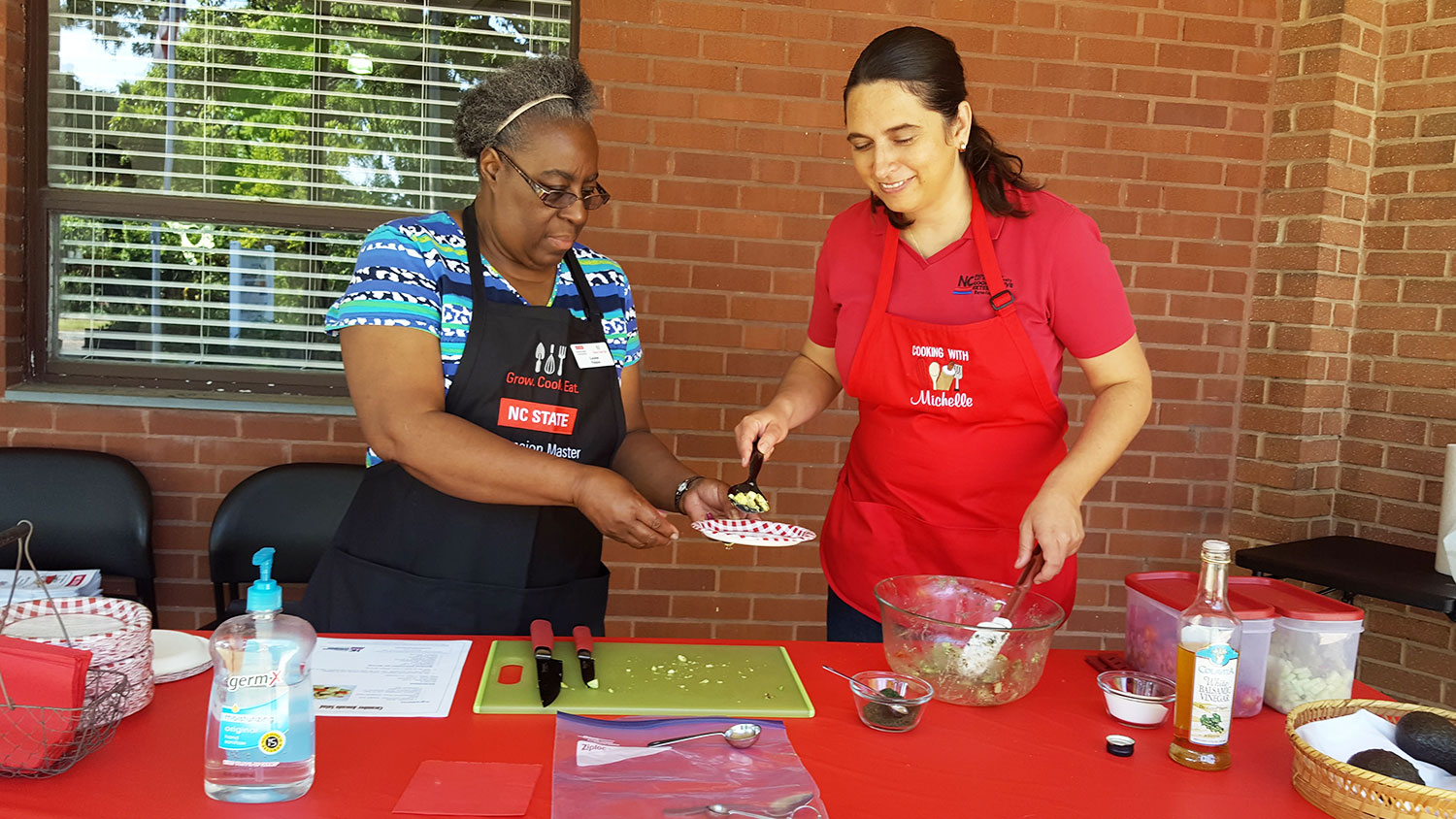 North Carolina Cooperative Extension is actively recruiting volunteers to the new Extension Master Food Volunteer (EMFV) program. Once trained, EMFVs will play a much-needed role in supporting family and consumer sciences (FCS) Extension agents as they work in the community to help influence healthy behaviors.
EMFV training covers the basics of nutrition, food safety and cooking skills, as well as how to conduct cooking demonstrations. Participants also learn about the history of family and consumer sciences in Extension and topics such as teaching strategies, diversity/inclusion/equity and changing health behaviors. The curriculum also focuses on food systems and local food, helping volunteers understand where their food comes from and preparing them to answer consumers' food-related questions.
[pullquote color='red' align='right']One way we see Master Food Volunteers contributing right away is by tackling issues of food access in low-income communities.[/pullquote]According to Extension Local Foods Specialist and Assistant Professor Dara Bloom, EMFV program director, EMFVs will be able to support any FCS program offered by Extension.
"One way we see Master Food Volunteers contributing right away is by tackling issues of food access in low-income communities," Bloom said.  In these places, volunteers might work with food pantries to provide taste tests and recipe cards to give food pantry clients ideas about how to prepare the food that they receive.
Extension Master Food Volunteers will provide hands-on education support within local communities by bringing nutrition, food preparation and food safety directly to schools, community organizations and the interested public.
The idea for an EMFV program began in 2015 when a survey went out to family and consumer sciences agents statewide. The results of that survey led to the formation of an advisory committee in 2016. This interdisciplinary team developed a curriculum to train volunteers using evidence-based information provided by specialists at NC State. The program was piloted in seven counties.
The Extension Master Food Volunteer program will be administered through the Extension Community Association (ECA), a non-profit organization that emphasizes education, service, civic engagement and community development. ECA has, in part, funded agent training that will facilitate the on-boarding of Extension Master Food Volunteers. Through ECA, the Extension Master Food Volunteer program will function as a "club" that will be available to ECA members in many counties.
Want to learn more?
[button]Visit the EMFV website[/button]