David Tarpy Demonstrates Queen Bee Research on Capitol Hill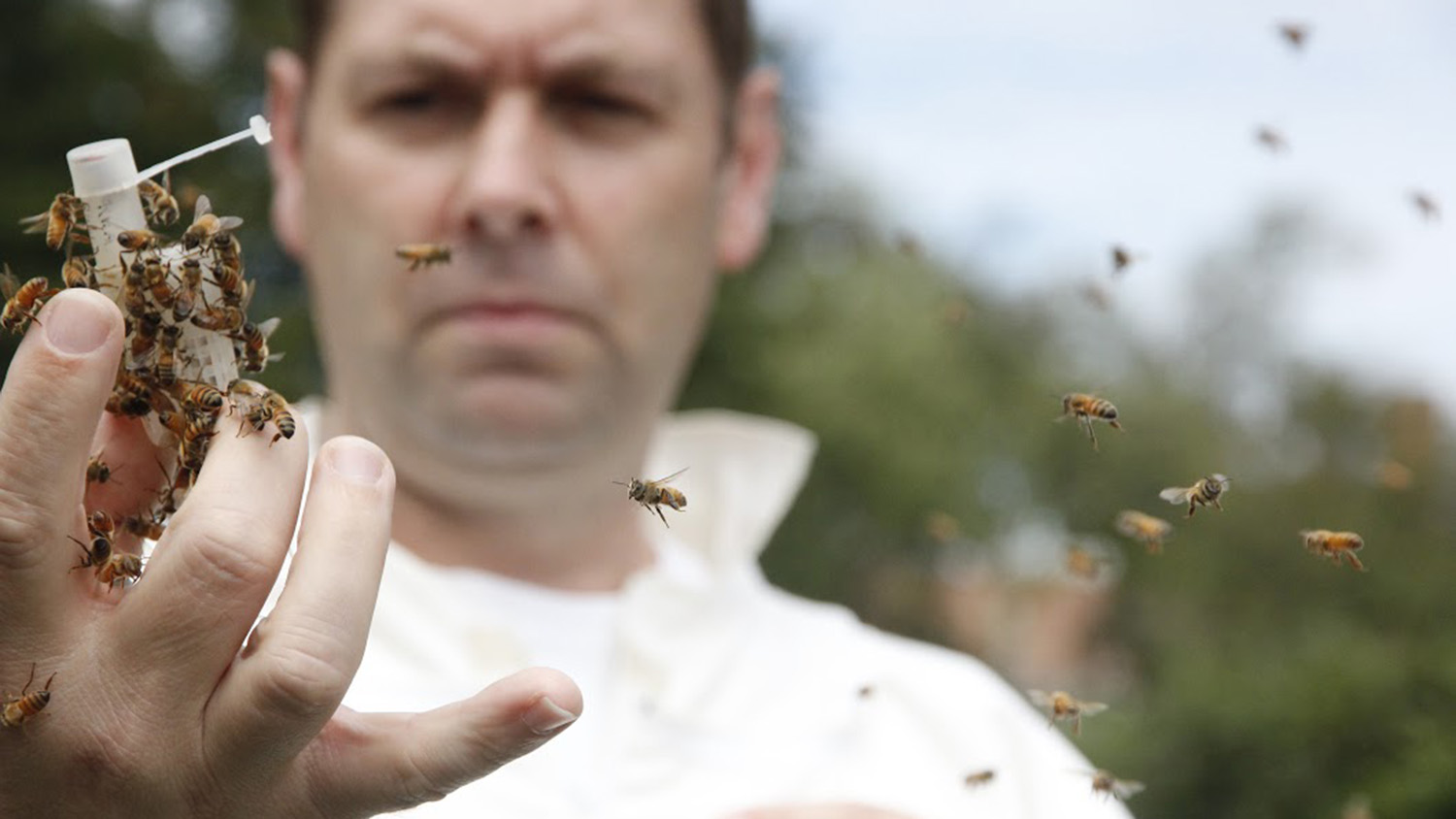 As Congress considers the Farm Bill and agricultural appropriations, agricultural researchers from a variety of disciplines are updating Congressional members and staff on research covering current challenges and emerging threats in agriculture, food and natural resources.
David Tarpy, CALS professor of entomology and Extension apiculturist, is participating in a national exhibition in Washington, D.C., on June 6 to help demonstrate how multiple types of U.S. Department of Agriculture funding (intramural, extramural, competitive and capacity) work together to bolster American innovation.
His exhibit focuses on queen bee health – specifically, how NC State's interdisciplinary research decreases queen bee loss. USDA-sponsored research helps NC State identify key factors that make queens better, which in turn makes their colonies healthier. The exhibit spotlights NC State's Queen & Disease Clinic, supported by USDA-NIFA, and the BeeMORE program, through which minority students learn bee microbe research, including queen diseases.
Tarpy's exhibit is among 36 from more than 20 universities. Additionally, numerous scientific professional societies, USDA agencies and others are helping show members of Congress and their staffs the importance of funding agricultural research. The event is hosted by the Association of Public and Land-grant Universities (APLU), AFRI Coalition, National Coalition for Food and Agricultural Research (NC-FAR) and Supporters of Agricultural Research (SoAR).
"Research and education in food, agriculture and natural resource issues have become more critical in solving many societal challenges," said Ian Maw, APLU vice president of food, agriculture and natural resources. "The research shared at this event represents only a tiny fraction of the incredible work being carried out in the U.S. and an even smaller fraction of what could be accomplished with increased funding."
Our research addresses grand challenges — and overcomes them.