Cross Talk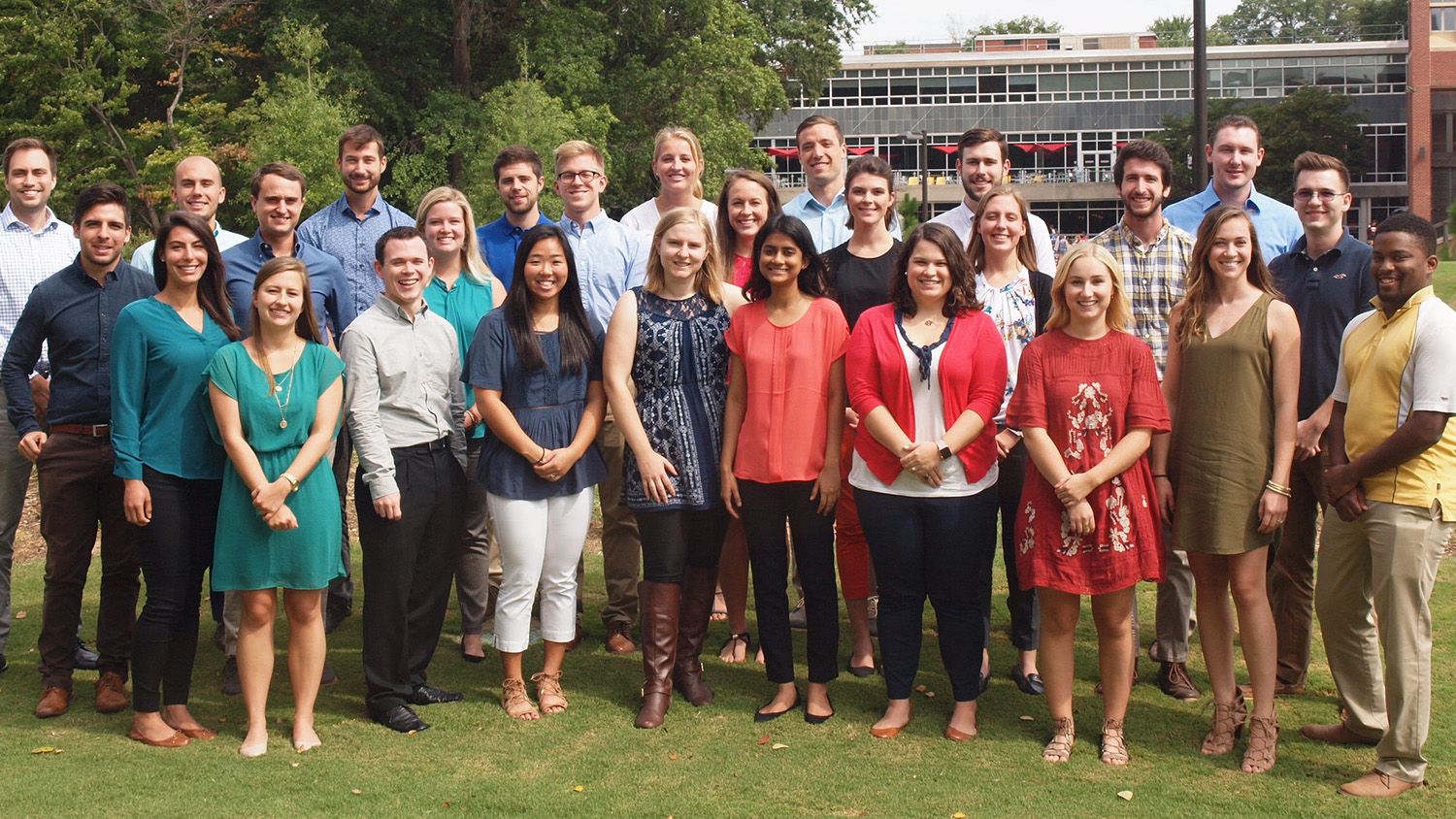 When Eric Mayer considers where he is in his career — running a small biosciences company in Knoxville — he's quick to acknowledge the role a groundbreaking NC State University Master of Microbial Biotechnology (MMB) program played in getting him there.
Providing a cross-disciplinary blend of science and business training plus extensive real-world bioscience industry exposure, the two-year MMB program leads students to a professional science degree — no thesis required.
For those interested in gaining even more business savvy and credentials — as Mayer was — the program partners with NC State's Poole College of Management to offer MMB graduates the chance to complete an MBA in just one year.
The MMB curriculum includes courses offered by NC State's College of Agriculture and Life Sciences, College of Sciences, the Biotechnology Program, the Biomanufacturing Program and the College of Management. Its goal is to prepare students for success in a range of bioscience careers at the intersection of science, technology and business.
Training in Team Work
Giving students exposure to industry has been a key priority since the MMB program started in 2003, explained Paul Hamilton, the program director and associate professor in the Department of Plant and Microbial Biology.
[pullquote color='red' align='left']Industry leaders tell us they need employees who are skilled at working in teams.[/pullquote]
Students hear frequently from industry guest speakers, complete a required summer internship in industry, and take part in four practicum projects — one each semester, focusing on an issue important to an area company.
As they work on those issues, they also gain experience in teamwork, which industry depends on, Hamilton said.
"Industry leaders tell us they need employees who are skilled at working in teams," he said. "In these companies, you see people silo up: The jargon that the scientists use, the business guys don't understand, and the jargon that the business guys use, the scientists don't understand.
"But if you train people in both languages, then they can communicate much better."
In the Sweet Spot
To prepare industry-ready graduates, the MMB program takes advantage of NC State's proximity to the Research Triangle, which is rich with biosciences companies. Over the past 8 years, MMB students have worked on 70 practicum projects with 31 companies, both large and small.
[pullquote color='red' align='right']The students come in … with a completely fresh perspective. There's value to be had on multiple sides.[/pullquote]
"One of the advantages we have with this program is there are just so many bioscience companies in North Carolina – over 600 – so there are lots of opportunities," Hamilton said. "With the practicums, we try to rotate through different market segments of the biotech industry – so we'll do medical device and pharma one semester, and then we'll do ag biotech and industrial biotech another semester."
Practicum topics have ranged from market assessments in clinical oncology to microbial control in biofuel fermentation.
Novozymes' Kurt Creamer is among the area bioscience professionals who's worked as a mentor with MMB project teams. Creamer earned a Ph.D. in biological and agricultural engineering from NC State, and he sees his involvement as a way to give back to the university. His company and its professionals benefit as well, he added.
"To me, the real value of having students come in is they come with a completely fresh perspective," said Creamer, a research-and-development bioenergy connectivity and technology liaison. The MMB program "is great, and there's value to be had on multiple sides."
Setting Students Up for Success
MMB graduates report tangible benefits. A 2017 alumni survey found that 98 percent of graduates experience overall job satisfaction. Also, the average pre-MMB salary is about $40,000, while the average annual salary for an MMB graduate of about $80,000 is nearly double that. For those who complete both the MMB and MBA programs, the salary is close to $100,000.
[pullquote color='red' align='left']The program taught me everything I needed to keep moving up the career ladder.[/pullquote]
With about 15 students in each cohort, the program is relatively small. "We're really able to mentor the students and make sure they're getting from the program everything that they wanted to, and that they need to, to be successful once they graduate," said Meaghan Nappo, the program coordinator.
Many of the students come from undergraduate science degrees but don't necessarily want to spend their entire careers doing bench work. That was the case with Mayer.
Building on undergraduate studies in chemistry, biology and biochemistry and experience as an industry scientist at several bioscience firms, Mayer earned an MMB in 2011. Now, he's the chief executive officer of EDP Biotech Corp., which develops and commercializes medical technology for early disease detection.
The MMB program "put me ahead of the game when it came to having a unique combination of skills in both the hard science and technology skills … and the soft skills, the interpersonal things," he said.
"It taught me everything I needed," he said, "to keep moving up the career ladder."
We Grow Talent. Join us.
[button]Apply now[/button]
To learn more the MMB program, visit go.ncsu.edu/mmb or contact the program coordinator, Meaghan Nappo, at 919-513-7206 or mknappo@ncsu.edu.