Celebrating the Extraordinary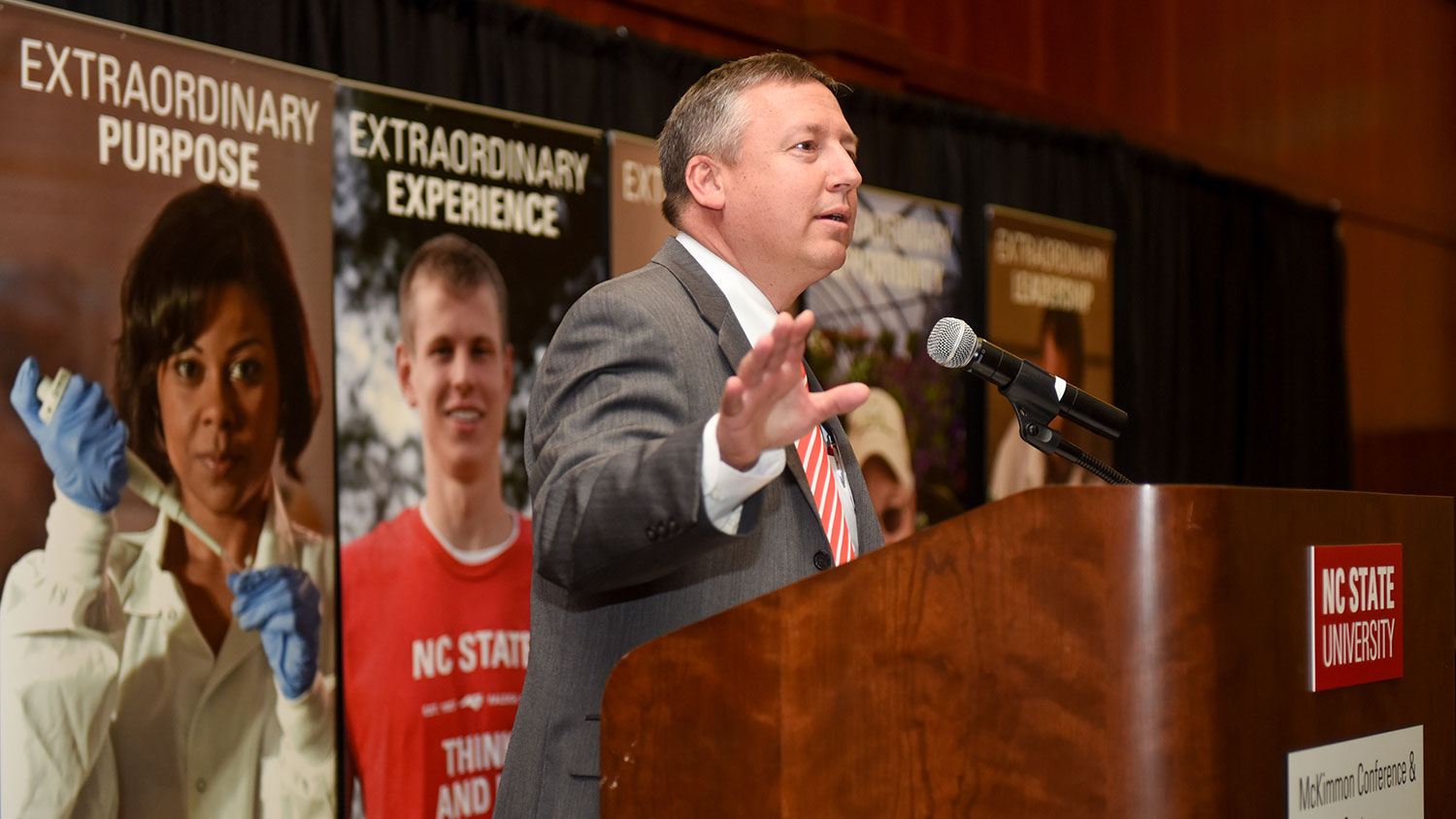 NC State has launched the most ambitious capital campaign in university history. And CALS is front and center, well on its way to raising 25 percent of the total $1.6 billion goal.
In fact, the college has reached 67 percent of its Think and Do the Extraordinary campaign goal – $268 million of $400 million – and there's no slowing down.
"Gifts from individuals, organizations and corporations to the college are creating opportunities that could only be dreamed of just a few years ago," said CALS Dean Richard Linton at the college's campaign kick-off celebration.
Exhibits and presentations at the event spotlighted many of the ways the college embodies the campaign pillars – extraordinary purpose, opportunity, leadership, places and experience – and honored the donors who have accelerated the college toward its goal.
"Today's program clearly illustrates the power of philanthropy and the remarkable work going on within CALS to support our campaign priorities," said Brian Sischo, NC State vice chancellor for advancement.
Impact on Research and Extension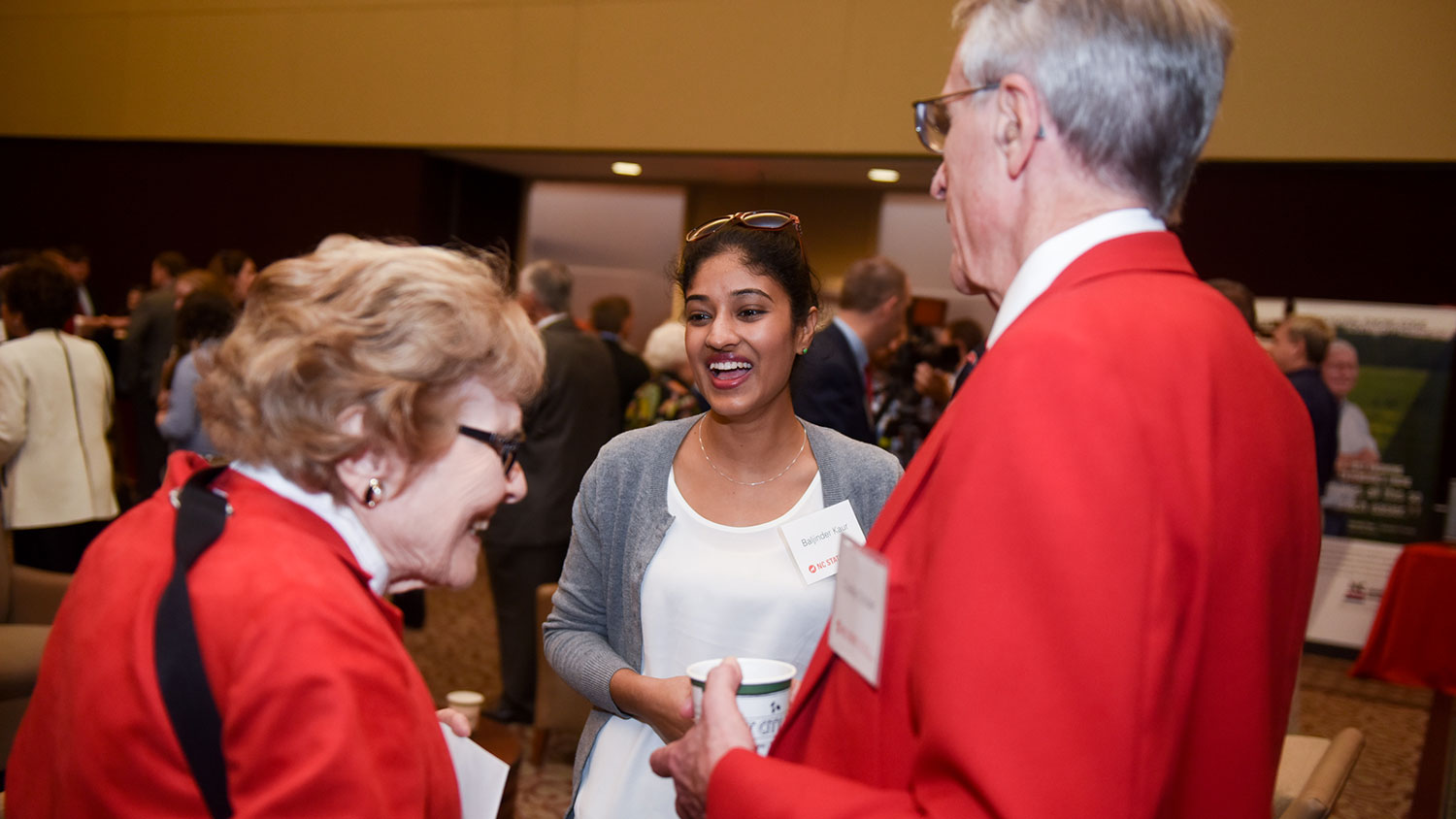 Describing the importance of "fulfilling our dream," CALS Campaign Chair and SePRO President Bill Culpepper (who earned a degree in crop science in 1966) implored those gathered at the event to "join in and help us achieve the objective that we have in front of us, for the benefit of the citizens of North Carolina and the world.
"I've been very fortunate in my life, and it's really based upon the things I learned at NC State that I've been able to put into practice in my career," Culpepper said. "I think that giving back is an obligation that we all have."
Mike Yoder, NC State Extension associate director and state program leader, said that the campaign will benefit the organization in innumerable ways.
"Extension focuses on helping people find solutions to they problems they have," he said. "With continued support, we're able to offer opportunities in agriculture, in food science, in nutrition and health, in the areas that really impact the lives of citizens across North Carolina."
And, according to Robert Beckstead, associate professor in the Prestage Department of Poultry Science, industry support has significant impact on faculty research in agriculture and the life sciences.
"One of the reasons that I came to CALS was because the college was so mission-driven," he said. "Being in an area that allows you the opportunity to interact with industry and provides that support for you to actually make a difference is what brought me here. [Industry support] allows us to do research that I couldn't do anywhere else in the country."
"Ordinary people do extraordinary things"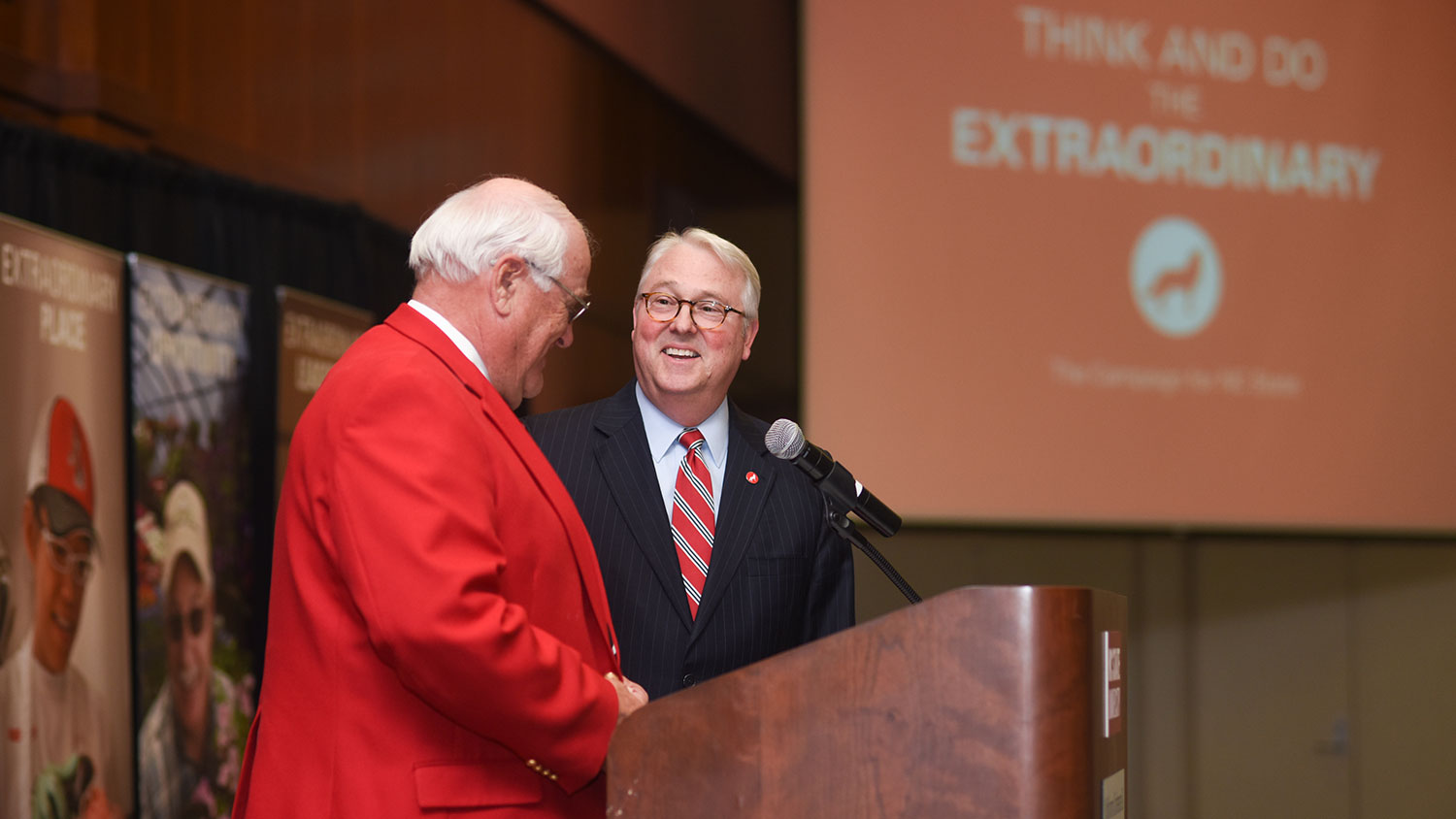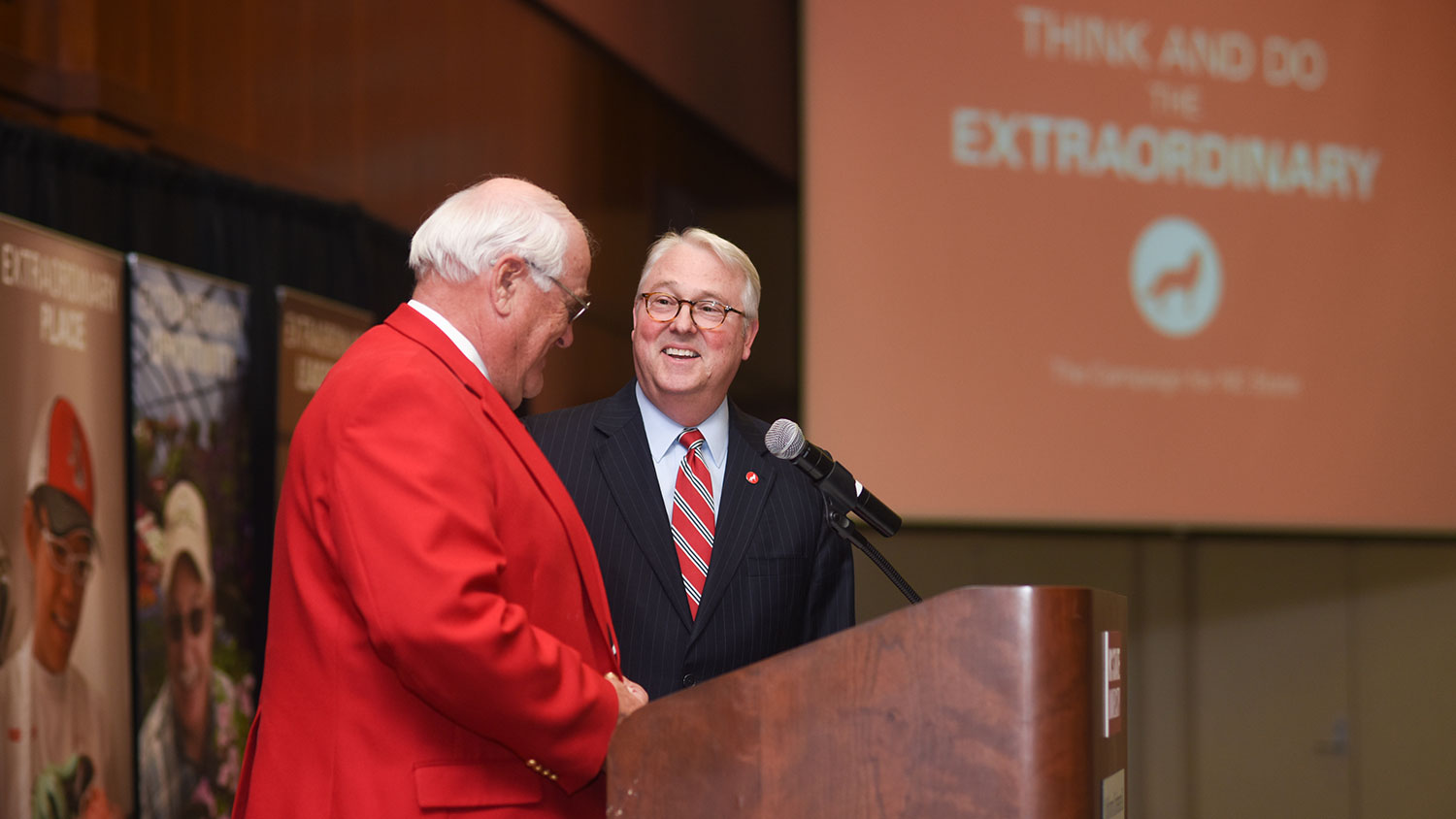 Sischo wrapped up his remarks at the event by quoting an NC State legend.
"As Jimmy V so famously said, 'Every single day, in every walk of life, ordinary people do extraordinary things.' That really gets to the heart of what the campaign is about – rising above our ordinary efforts, what we think is possible, to do extraordinary things."
Linton agreed.
"I wouldn't be here unless I thought this place could be the best in the country, the best in the world," he said. "I want to thank all of our stakeholders for helping us think and do the extraordinary."