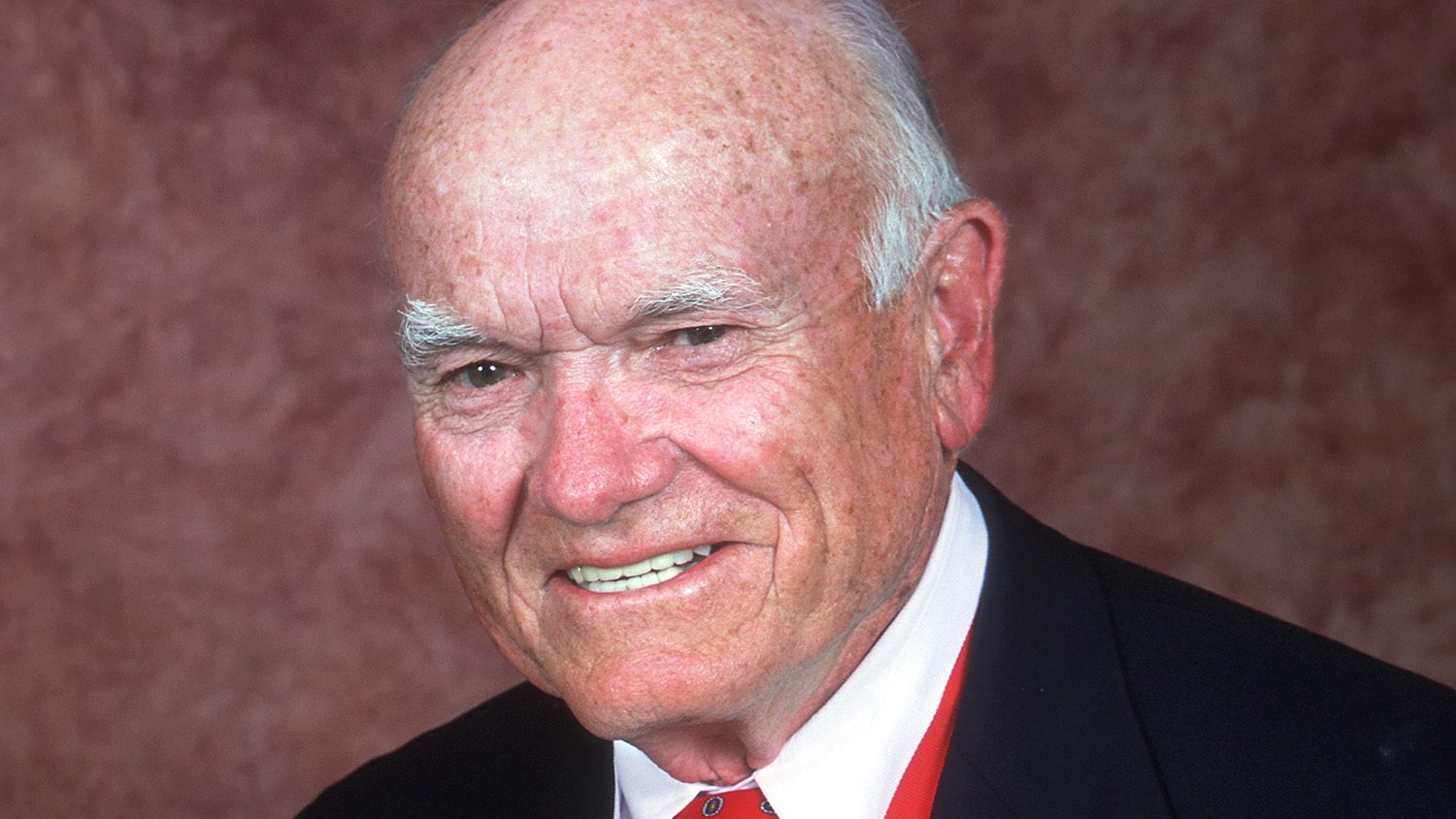 A distinguished College of Agriculture and Life Sciences graduate who funded scholarships benefiting hundreds of NC State University students has passed away. Arthur Tab Williams Jr., 88, died Oct. 25 at his home in Winston-Salem.
Williams was a successful businessman who founded the A.T. Williams Oil Co., which grew into WilcoHess. The company has hundreds of gas stations, travel centers and restaurants in several states.
Williams was born in 1927 and raised on a family farm in Pitt County. He earned a bachelor's degree in agronomy from NC State, then worked for four years as a agricultural extension agent in Forsyth County. He went on to serve in the U.S. Army, primarily in Germany with the occupation forces after World War II, before returning to Winston-Salem to work for the tobacco market. He later joined his father-in-law's retail oil company before starting his own company with his wife in 1963.
'A remarkable man and faithful leader'
NC State's chancellor Randy Woodson said that Williams "was a remarkable man and a faithful leader of the Pack" who "never veered from his roots."
"The Wolfpack community lost a great champion and supporter with the passing of Tab Williams. Over the years, Tab's support of student scholarships made it possible for hundreds of students to earn their college degrees," Woodson said.
Active at NC State and in his community
Williams was active not only as an NC State supporter but also in his community. He served on the boards of the Winston-Salem Chamber of Commerce; Winston-Salem Business Inc.; The Winston-Salem Foundation; BB&T; Wake Forest University Baptist Medical Center; The Salvation Army; and Forsyth Country Day School, which he helped to establish.
After the death of his first wife in 1998, the Elizabeth and Tab Williams Adult Day Care Center of Senior Services opened, assisting seniors with Alzheimer's disease and other chronic health problems and providing respite for their family members.
Williams won NC State's Watauga Medal in 2003 and was awarded an honorary degree from his alma mater in 2007. He is survived by his wife, Linda, and four children.
– Staff Report