Agroecology Farm on a roll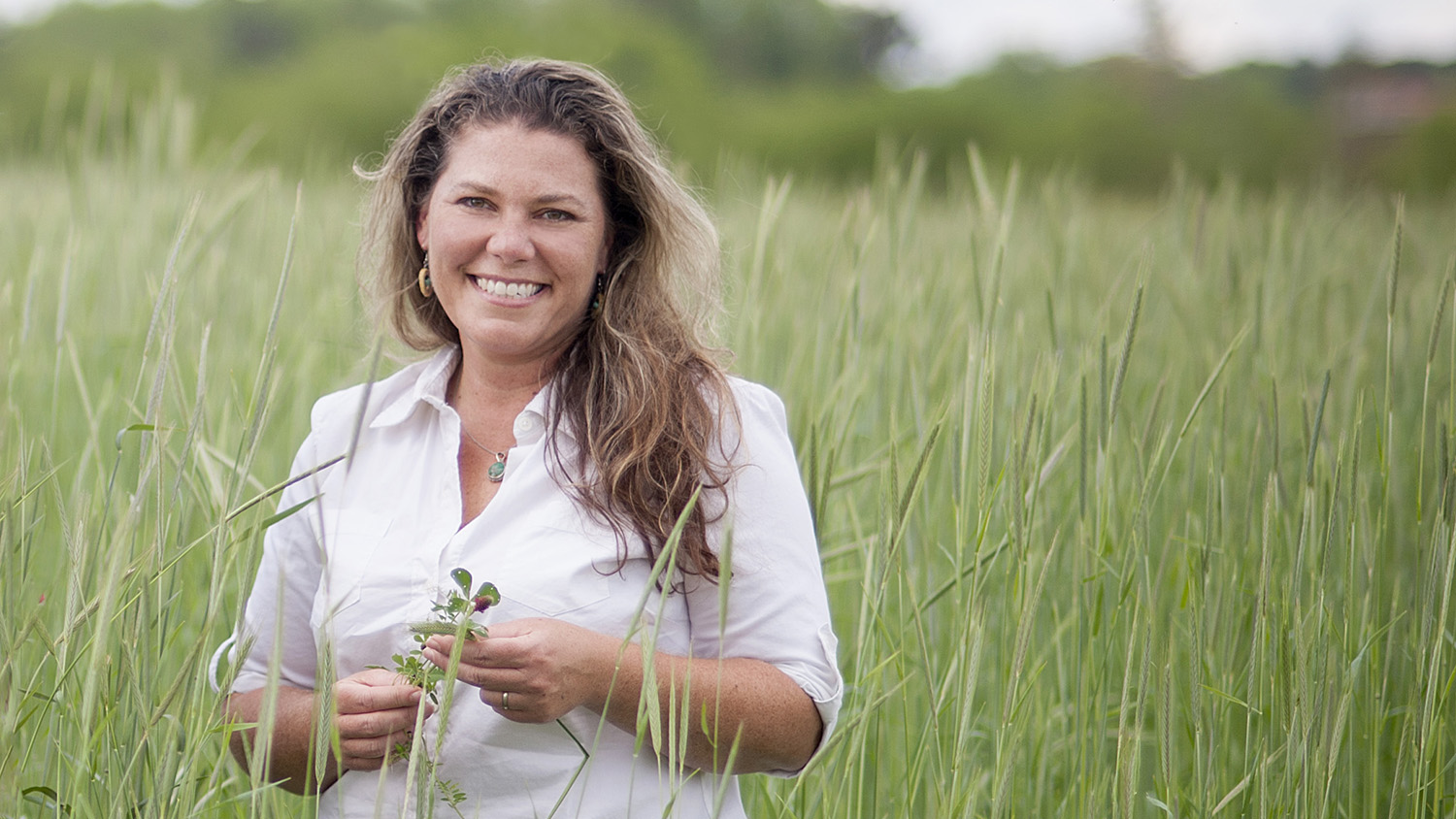 Dr. Michelle Schroeder-Moreno and the Agroecology Education Farm have racked up three wins in two weeks: an Alumni Distinguished Undergraduate Professor Award from the College of Agriculture and Life Sciences for Schroeder-Moreno, and a Green Brick Award from NC State University's Sustainability Office and an environmental education award from the City of Raleigh for the farm.
"These awards are the result of many years of hard work and the efforts of many people working together," Schroeder-Moreno said.
The education award nomination praised Schroeder-Moreno for her "foresight" and "tireless work" founding the farm in 2005. Nominees were evaluated on multiple criteria, including leadership, effectiveness, sustainability and innovation.
"It doesn't just happen," said keynote speaker Jennifer Zuckerman, who works with the Blue Cross Blue Shield Foundation and serves on the advisory board of NC State's Center for Environmental Farming Systems. "It requires inspiration. Oftentimes it requires perspiration. It's connection and it's enthusiasm…it's not easy, but it does matter."
Schroeder-Moreno has labored to build the farm since 2005, when facilities there were so preliminary that she had to cart in water for the plants on the back of a truck. Now, soil quality at the farm has skyrocketed thanks to proper management. The six-acre site gives practical experience to students taking agroecology-related courses or volunteering as a service project. And the abundance of produce it provides the university dining system each year – 3,222 pounds in 2015 – reminds students across campus to think about where their food comes from and how it is produced.
Schroeder-Moreno and her team – "you can have a vision, but it takes multiple partners," she emphasized in her acceptance speech – incorporate as many sustainable practices as possible. They use zero pesticides, fungicides, herbicides or rodenticides at the farm site. Hoop houses using passive solar energy help prolong the growing season.
Awardees like the Agroecology Farm team are creating "healthy people and healthy places," Zuckerman said.
"We're hoping to create a city…where generations to come will have the opportunity to live happy, healthy lives because of people in this room today."
What's next?
The farm will continue to bring out increasing numbers of students from diverse courses, Schroeder-Moreno said. Community workshops will start back up in June, along with a new culinary production apprentice training program that started in April. That program supports two individuals for six months to learn about intensive sustainable production for diverse culinary outlets.
"I think our strength and purpose has always been engaging diverse students, community members and others to learn about agriculture and our food systems," Schroeder-Moreno said.
-C. Kellner