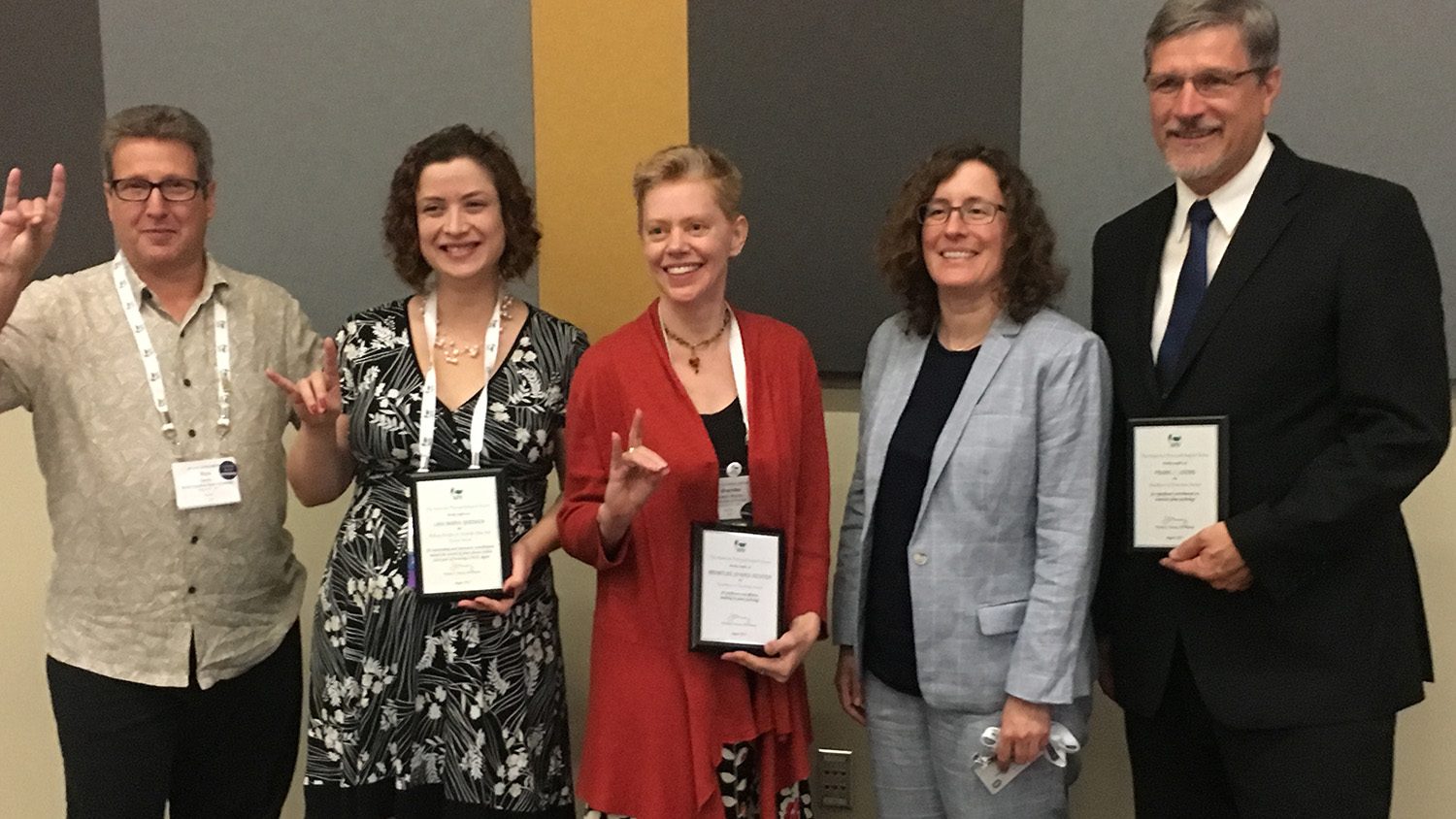 Congratulations to Department of Entomology and Plant Pathology faculty members who were honored at the American Phytopathological Society's 2017 conference in San Antonio:
Professor Frank Louws received the Excellence in Extension Award for outstanding contributions to extension plant pathology.
Professor Anna Whitfield won the Syngenta Award for outstanding contribution to teaching, research, or extension in plant pathology.
Assistant Professor Lina Quesada received the W.B & M.E.B. Hewitt Award, which recognizes a scientist who has made an outstanding, innovative early-career contribution directed toward the control of plant disease.
Graduate students were also honored: Alyssa Koehler and H-T Tseng both won the I.E. Melhus Graduate Student Symposium Award.
Brantlee Richter, an NC State Plant Pathology alumna who is now on the faculty of the University of Florida, won the Excellence in Teaching Award.