Wehner Appointed Williams Neal Reynolds Distinguished Professor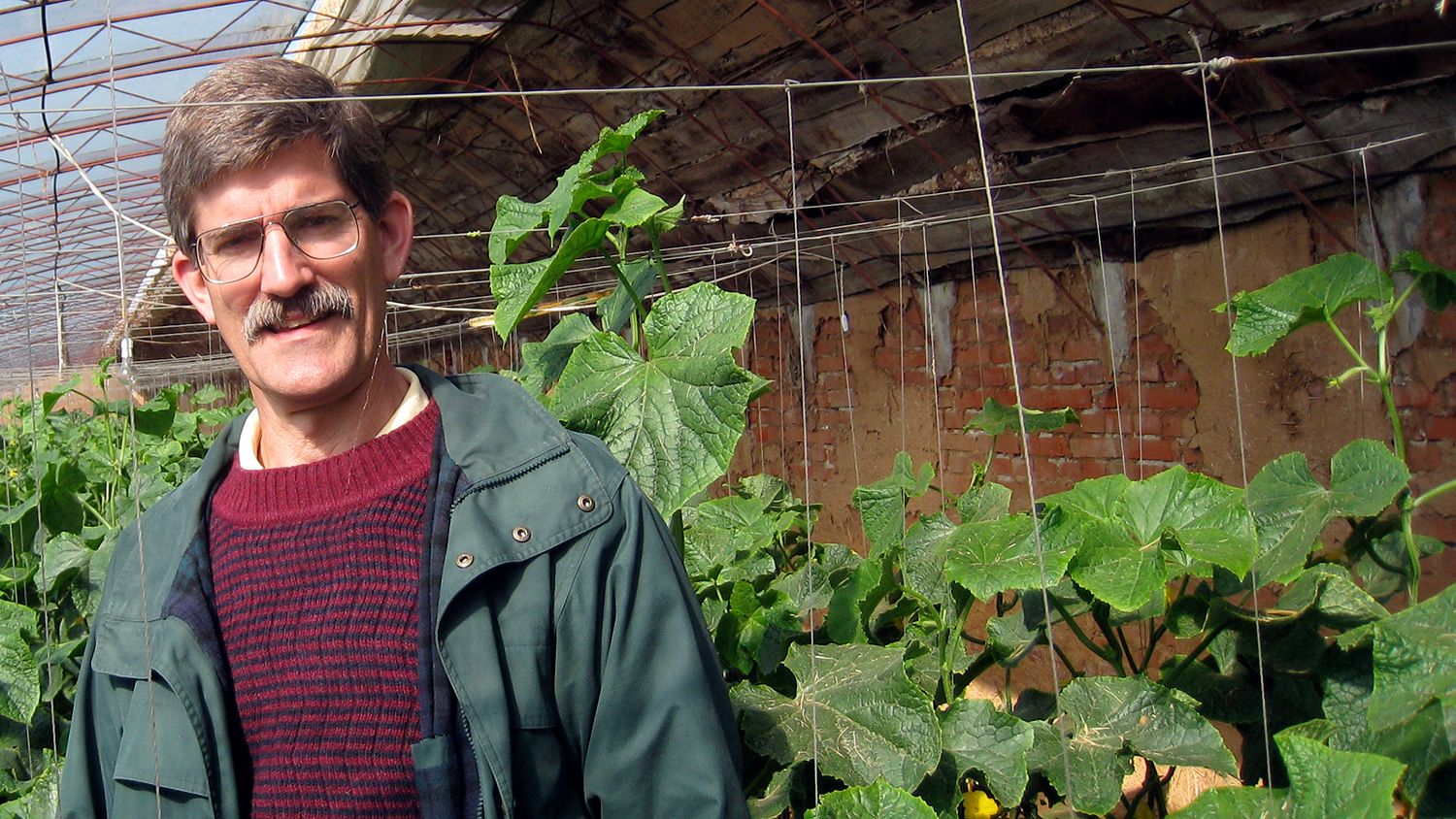 Dr. Todd C. Wehner is William Neal Reynolds Distinguished Professor and leader of the cucumber and watermelon breeding project at North Carolina State University. He also does research on stevia, melon and Asian gourds. His research has emphasized improved selection methods; recurrent selection for fruit yield, earliness and quality; resistance to chilling and disease; and germplasm evaluation. His objectives are to provide industry with new traits for the development of improved cultivars, research information, and graduate students who can run field plant breeding programs.
Dr. Wehner teaches several courses at NC State, including plant breeding and vegetable production. Recently, he has been an instructor for DELTA (NC State Online), with Plant Breeding Methods, Plant Breeding Overview, and Integrated Breeding Databases. He has been an instructor for the Plant Breeding Academy-America at UC Davis since 2006, and also works with PBA-Africa and PBA-Europe. He has served as assistant department head, as well as president of the National Association of Plant Breeders.
Dr. Wehner has released 94 cultivars and breeding lines and published 192 journal articles and 1 book and 24 book chapters. He has trained 38 graduate students, 117 undergraduate interns, and 34 visiting scientists and postdocs. He was an advisor for production of pickling cucumber in Sri Lanka in 1993, watermelon in China in 1999 and 2008, and Poland in 2004. He participated in expeditions to collect germplasm from China in 1994, the Republic of South Africa in 1996, and Turkmenistan in 2008, and traveled professionally in Israel, Mexico, the Czech Republic, Canada, Thailand, France, Belgium, Netherlands, Tanzania (Tanganyika and Zanzibar), Turkey, Morocco, and Kenya. Dr. Wehner has his A.B. in Botany (UC Berkeley), M.S. in Agronomy and Ph.D. in Plant Breeding (University of Wisconsin-Madison).
What got you interested in plants?
In high school, I was racing bicycles, backpacking in the Sierra, playing bassoon in the San Francisco east bay orchestra, and enjoying high school biology classes. There were considerations about the path that would be the most interesting, and I decided that studies in plant sciences would be the best way to go.
Where there any students who stood out during your tenure and why?
In my tenure at NC State, I trained 38 students (who finished their degrees) and had many who went on to work in the industry. Some of those include:
Bill McCarthy, pepper breeding (Seminis Vegetable Seeds)
Alan Walters, vegetable breeding (Southern Illinois Univ)
Nischit Shetty, cucumber breeding (Seminis Vegetable Seeds)
Gabe Gusmini, crop breeding (PepsiCo)
Nihat Guner, watermelon breeding (Sakata Seeds)
Adam Criswell, hemp breeding
Rakesh Kumar, melon breeding (Syngenta Seeds)
Adam Call, cucumber breeding (HM Clause)
Kyle VandenLangenberg, strawberry breeding (CBC)
James Daley, squash breeding (HM Clause)
Takshay Patel, watermelon breeding (VoloAgri)
How has your work made an impact?
The work here at NC State has involved collecting germplasm of cucumber, melon and watermelon all over the world. I have participated in expeditions to collect in China, South Africa, and Turkmenistan. Surveys showed the traits that growers were most interested in, so those are the traits we focussed on. After identifying the accessions having the trait of interest, we incorporated it into breeding lines that were released to the industry. Those included disease resistance, chilling tolerance, high yield, large roots, and early flowering.
What is the best advice you have to offer about being a plant breeder and horticulturist?
Those who are interested in working in agricultural research need to have an interest in plants, the ability to withstand stressful environments (heat, heavy lifting, very early mornings, insect bites that cause allergies), and the persistence to keep at it, even though others are telling you that you are going the wrong way.