Awards and Honors
Wayne Buhler: A Paragon in Pesticide Safety Education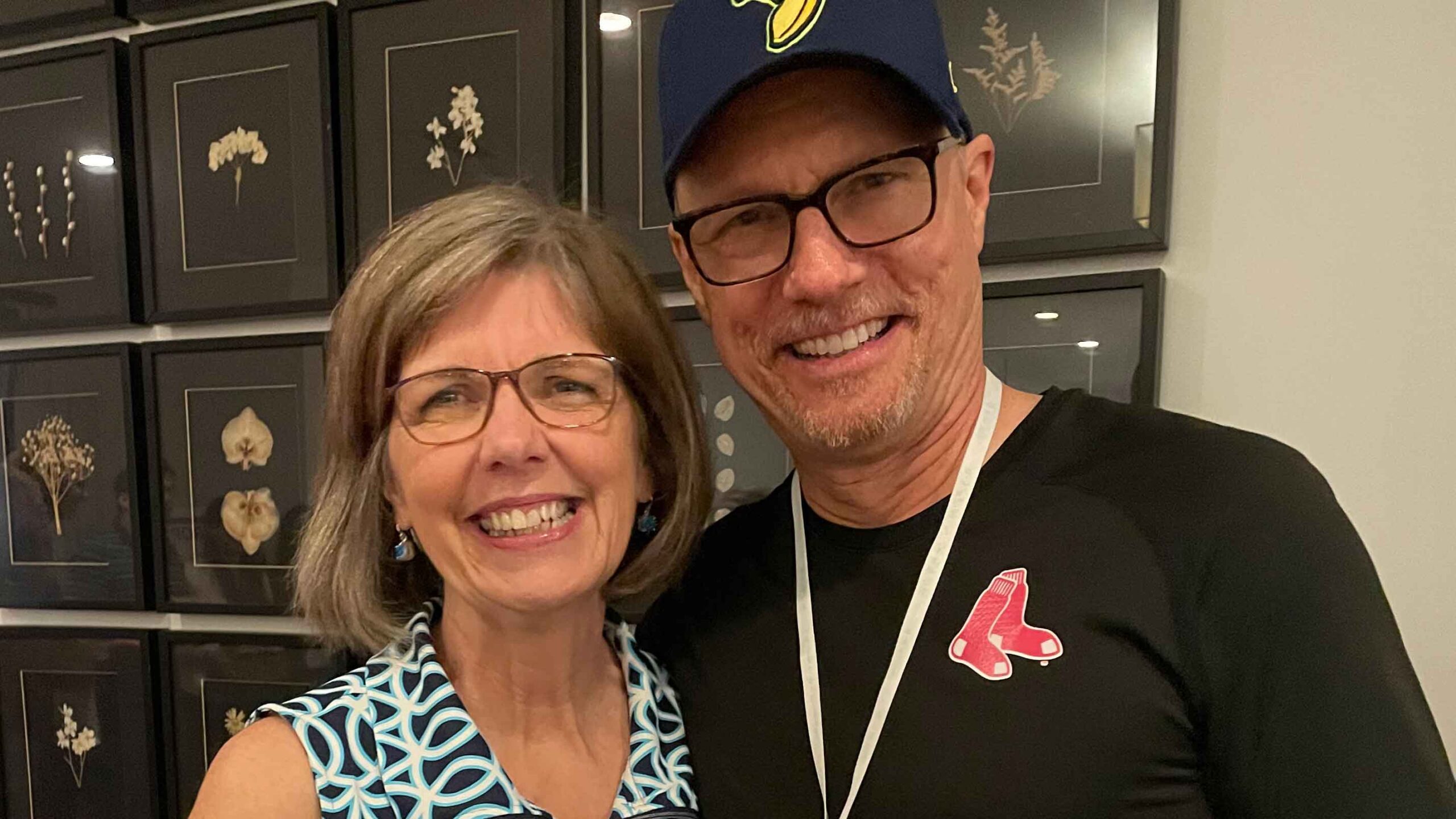 Wayne Buhler, an entomologist in the Department of Horticultural Science, has made a storied career as a professor and NC State Extension Specialist of the Pesticide Safety Education Program (PSEP). On July 27 in Savannah, Georgia, Buhler became the newest fellow of the American Association of Pesticide Safety Educators (AAPSE), the highest recognition bestowed by the association, for his numerous contributions and positive impacts on individuals from a state to a regional, national and an international scale.
Buhler earned his bachelor's degree in biology from Anderson University before moving on to Purdue University for a master's and doctorate in entomology. He stayed at Purdue for a few years of postdoctoral work on pests of honey bees and turfgrass and coordinated the Indiana/Illinois Area-wide Corn Rootworm Project before departing.
NC Pesticide Safety Education
When he joined North Carolina State University in 1998, Buhler began collaborating with university experts, federal agencies and the North Carolina Department of Agriculture and Consumer Services (NCDA&CS) to create engaging learning resources for North Carolina's private and commercial pesticide applicators and dealers. With the help of the PSEP team and 98 dedicated NC State Extension Agents, these enriched materials are effectively delivered at a local and county level, paving the way for certification and recertification success. For the past 25 years, the NC PSEP has organized and conducted an average of 25 pesticide schools (2-day pre-certification workshops) annually with approximately 1,400 attendees per year.
Buhler is always seeking to improve the PSEP through presentations, manuals, handouts and brochures. NC State Extension awarded the 2021 Outstanding Subject Matter Program by a Specialist Team to Buhler's PSEP and North Carolina Agromedicine Institute. Recognizing the accomplishments and contributions of the North Carolina Pesticide Safety Education Program, The Pesticide Stewardship Alliance gave the team the 2019 Program Excellence Award. And just a couple of years prior, Buhler was bestowed with the 2017 Extension Specialist of the Year Award by NC State Extension.
"He has touched the lives of thousands of individuals across North Carolina and surrounding states over the past 25 years, helping individuals become certified and licensed for pesticide application. He possesses a unique ability to instruct a class of diversified students which they find both educational and entertaining," said Tom Bowman, retired pesticide safety educator and nine-year veteran of the program. "His impeccable command of the subject matter gives them the knowledge to succeed in their career. He offers real-life examples that hold a student's attention and help retain information for future recall."
Southern Region Pesticide Safety Education Center
Buhler helped found the Southern Region Pesticide Safety Education Center in 2001 and hosted 260+ attendees for a "train-the-trainer" program for extension agents and state pesticide inspectors from the 13-state U.S. Department of Agriculture (USDA) Southern Region. Highly qualified trainers from eight land-grant universities, NCDA&CS and private industry taught a series of unique, hands-on learner engagement education and demonstration modules covering a wide range of pesticide safety education concepts. The center repeated the workshop over the course of five years before the program concept was used again by Penn State University in hosting the Northeastern Region Pesticide Safety Education Center. The program also served as a model to address the unique and diverse educational needs of pesticide educators in Hawaii and the U.S. Pacific Islands trusts and territories.
"I was a seasoned PSEP coordinator facing burnout when I attended, and I was thinking of leaving the profession. The workshop was a turning point in my career", said Dean Herzfeld, Pesticide Safety and Environmental Education Coordinator Emeritus at the University of Minnesota. "It rejuvenated my passion and excitement for pesticide safety education through built-in mentoring, fellowship and informal learning. I wasn't the only seasoned colleague who felt this way."
Pesticide Recordkeeping Evolution
Working closely with his NCDA&CS colleagues, Buhler crafted a user-friendly manual containing every record-keeping requirement and 30 handy field forms to help farmers meet these regulations. In the early 2000s, over 5,000 copies were handed out free of charge at North Carolina recertification courses, receiving rave reviews. Flooded with requests for more, another 15,000 were printed in 2001. This manual single-handedly boosted compliance rates with pesticide record-keeping rules (as per NCDA&CS pesticide inspectors).
In 2002, federal Pesticide Records Branch Chief Bonnie Poli tapped Buhler to tailor the North Carolina manual and make it the official USDA version. After some tweaks, 22,000 copies hit the presses and were shipped off to coordinators and regulators in 33 U.S. states and Puerto Rico. USDA pesticide records experts further shared it at agricultural events and meetings nationwide. Its popularity skyrocketed, leading to another 25,000 copies being printed in 2003. Its success was even highlighted in the June and October 2003 newsletters of the Federal Pesticide Recordkeeping Program.
In 2018, an accompanying manual was made for Auxin herbicide users. The Kentucky PSEP created its own adaptation, and Virginia growers received the field form from their Department of Agriculture starting in 2021. Proving its ongoing relevance, an impressive 3,700 pesticide recordkeeping manuals reached NC Extension Agents across the state in 2021.
Pesticide Environmental Stewardship
Buhler is the driving force behind the Pesticide Environmental Stewardship website, offering an unmatched resource in the United States for updated, peer-reviewed and user-friendly information on pesticide safety. Thanks to the National Science Foundation's Center for Integrated Pest Management and an impressive list of supporting organizations, Buhler has stayed ahead of the curve by combining pesticide safety with integrated pest management.
The website's educational design presents a concise overview of each topic, inviting users to discover more through links to various online resources. This approach complements and promotes existing work without being a replacement or competitor. Buhler's unique peer-review process ensures top-notch, research-backed content crafted in an accessible way. The website is a go-to reference for other PSEPs seeking content information and the top recommendation for the general public.
Pesticide Safety Education Program – Improvement and Modernization Initiative
Buhler serves as national coordinator for another great resource, the Pesticide Safety Education Program – Improvement and Modernization Initiative (PSEP-IMI) website, a centralized national library of more than 900 digital resources dedicated to strengthening land-grant university pesticide safety education programs in all 50 states and U.S. territories. The platform helped deliver the first National Public Health Manual for pesticide safety education that could be tailored to the individual state's needs.
The AAPSE Fellowship
The organizers of the award banquet asked that members wear clothing bearing logos of our favorite sports teams. As a huge baseball fan, Buhler chose old and new favorites by wearing a Red Sox shirt and a Savannah Bananas cap. While growing up in Cape Cod, Buhler "ate, drank and slept" Red Sox baseball. "Those were the years that the team would always self-destruct before any chance of reaching the World Series," Buhler quips.
Forming a good analogy, as reflected in the photo of Jill and Wayne Buhler above, he says, "In my dreams of playing left field in Fenway Park, we would win the World Series year after year, followed by my being inducted into the Baseball Hall of Fame. Unfortunately, those dreams were dashed when I turned nine and couldn't hit Jimmy Burke's curveball in Little League. In reality and with great joy, becoming an AAPSE Fellow is like my being inducted into the Hall of Fame, in this case, for pesticide safety education. I treasure the recognition, and am deeply humbled to join the company of the other fellows who have received this honor from our peers."
Team Methodology
Buhler has been instrumental in developing transformative teams within the Department of Horticultural Science and national teams representing pesticide applicators, educators and industry.
"The most rewarding parts of my career are the teams that I've joined to create useful programs or resources that have withstood the test of time—with slight revisions, of course," says Wayne Buhler. "For me, it's always been about the team. Whether they're close and work near my office, or dispersed throughout the country, I've found great satisfaction in the products developed through these relationships, but more importantly, the camaraderie that endures."