Liz Driscoll Invests in Youth and the Future of Agriculture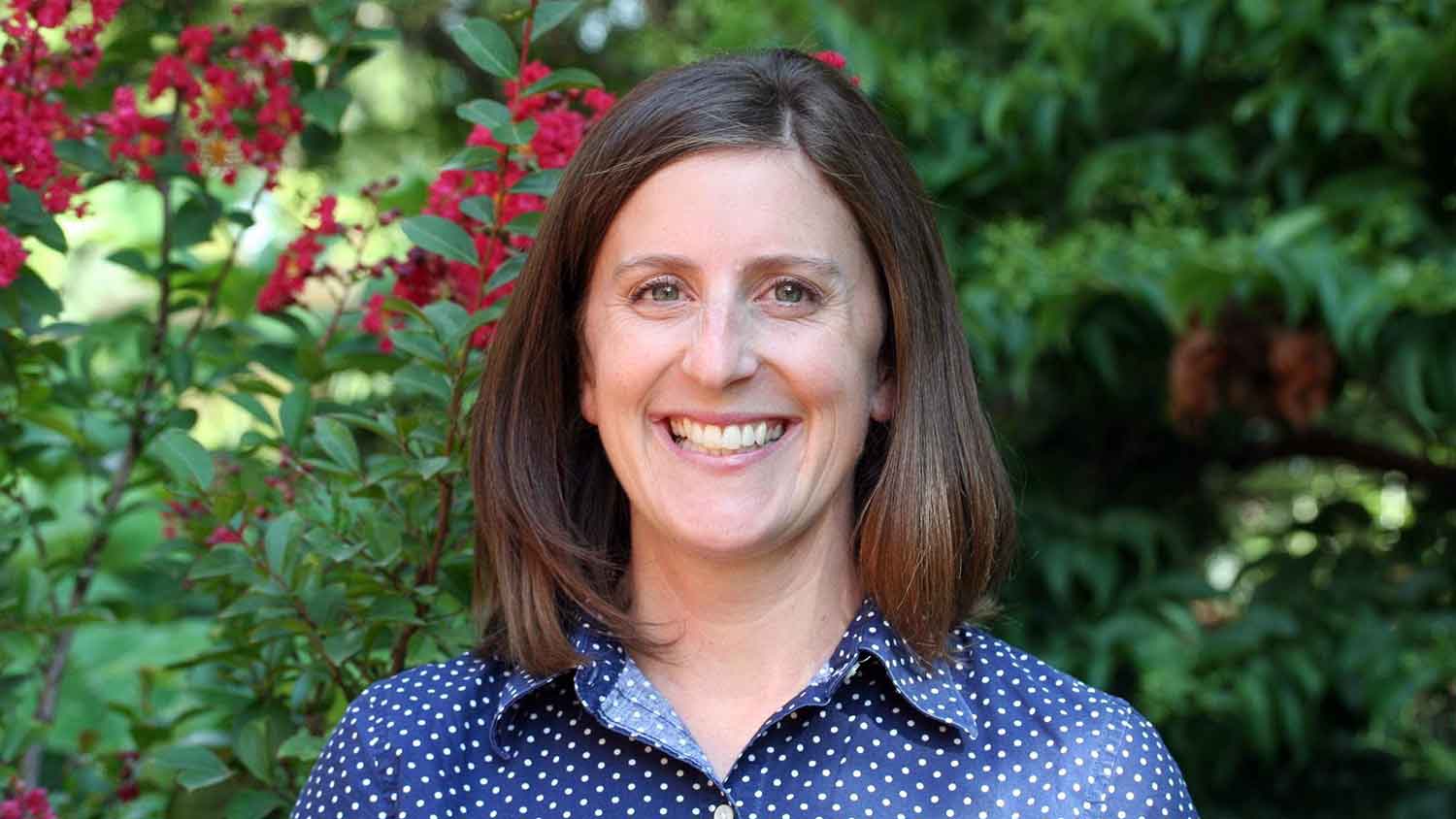 When you walk into Liz Driscoll's office, you can sometimes hear the buzzing of an insect from its habitat or see butterflies floating around the glorious glow of fluorescent ceiling lights.
When asked about the diverse collection of creatures that have come and gone through her office, Driscoll said, "One year I got a bumble bee colony and was trying to make a viewing hole, and many of them escaped before we could tuck them back in. I usually have a few butterflies roaming, too, because why not? Right now, my only living critters are my hissers. Hissing Cockroaches."
Seeing insects aplenty in her office might not seem so odd since one of the hats she wears is with the Department of Entomology and Plant Pathology, but Driscoll is also deeply involved in the Department of Horticultural Science and the Department of Crop and Soil Sciences. Bouncing around within these worlds is something Driscoll makes look easy, but there is a lot of nuance and planning involved in what she does. Answering to one department can be a full plate, let alone three, but this juggling act is driven by a love for what she does.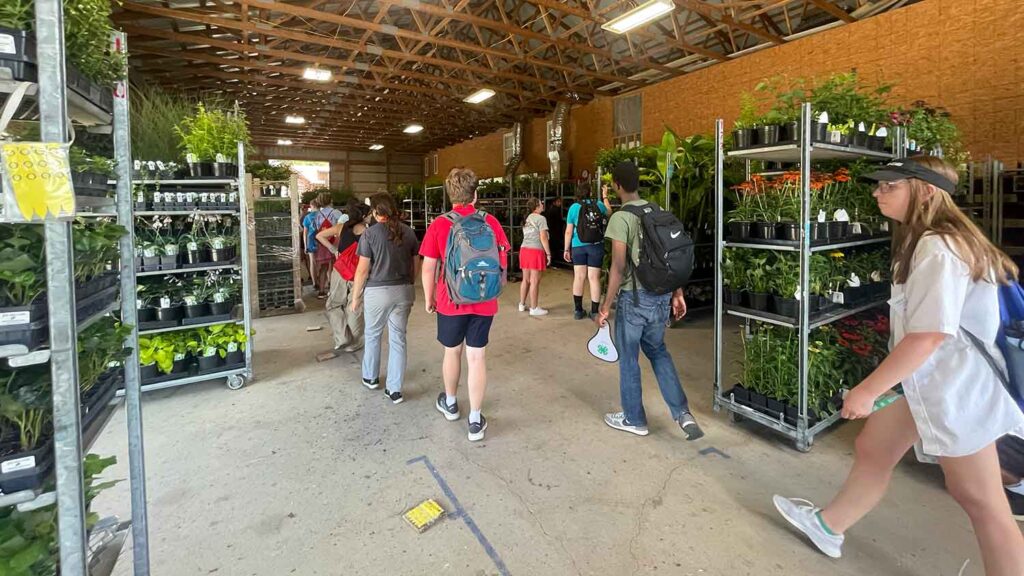 After spending a few minutes chatting with Driscoll, you'll understand why she is involved in a wide range of subjects, with passions for agriculture, the environment, gardening, soil and insects. You'll also see her love of sharing her passions with anyone she comes in contact with. This is especially evident as she completes her 11th year of the Horticultural Science Summer Institute (HSSI).
For many folks, hosting a group of 30 to 40 high school students for a week would be akin to keeping frogs in a wheelbarrow. With lots of balancing, herding and redirecting, Driscoll conducts this multifaceted madness using her talents, devotion and copious amounts of logistics to lead campers and a small team of university student chaperones. HSSI attendees go on field trips to area businesses, attend workshops given by university faculty, and participate in hands-on activities like floral arranging, soap making, plant propagation and learning about sustainable production practices.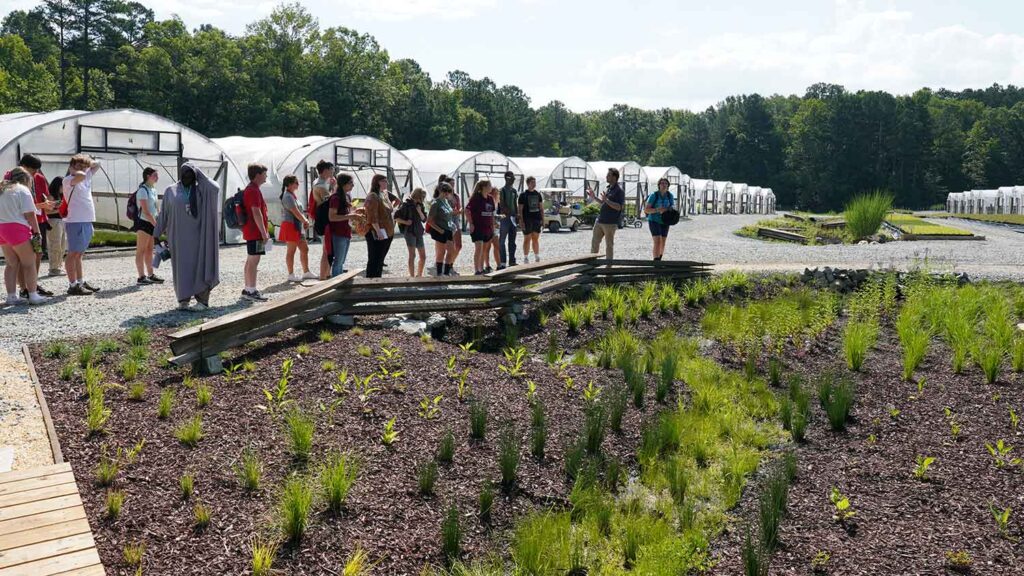 HSSI experience gives students in North Carolina and beyond the opportunity to learn about agriculture and connect with like-minded peers. It's also a great way for them to learn about the benefits of higher education and explore the College of Agriculture and Life Sciences.
However, the reason Driscoll is constantly zooming down the halls or across campus isn't just because of her work in building the annual HSSI experience. Her Extension duties include hosting trainings and workshops across the state, developing curricula, and participating in the Resource Conservation Workshop, various 4-H programs, the North Carolina Youth Institute, the Beekeeping Essay Contest and the NC State Fair Insect Collection contest.
When asked why she continues being involved with so many projects, especially the HSSI, she said, "This summer I laughed so hard that I cried and my abs hurt. These youth constantly keep me in stitches and are also amazing with their curiosity and earnestness in figuring out their future, and I love being a part of this. I know this next generation is full of leaders that will take agriculture to where it needs to be."
County agents looking for curriculum, parents looking for summer camps or activities for kids, or educators who may want to bring more agriculture into their classrooms are encouraged to visit Driscoll's website, Grow For It.
Get the latest Horticultural Science News
Sign-up to get the latest news and updates from Horticultural Science straight to your inbox every month.