Partnerships
N.C. PSI and Oerth Bio Grow Together
The N.C. PSI welcomes Oerth Bio to the NC State Plant Sciences Building as the first industry tenant to be conducting independent research in the rooftop greenhouses.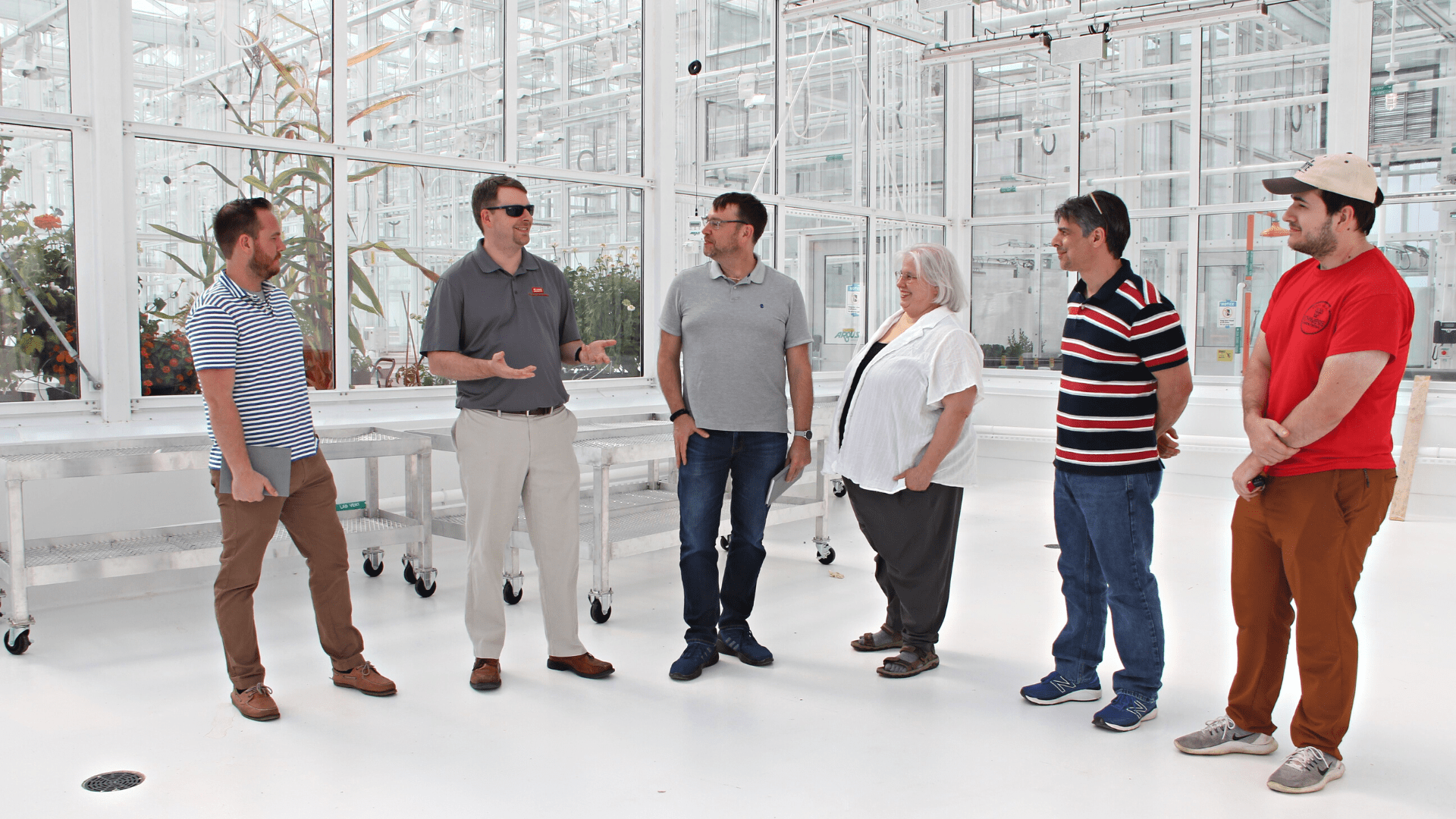 RALEIGH, N.C. (March 9, 2023) – The North Carolina Plant Sciences Initiative (N.C.
PSI), a global hub for plant science innovation, has entered into a research and facilities
collaboration with Oerth Bio, an agricultural biotechnology company developing targeted protein degraders for plants. Oerth Bio will be the first company to conduct independent research at N.C. PSI, and the first company to occupy the rooftop greenhouse facility.

Oerth's novel degrader technology aims to set a new standard in crop protection
solutions, as the company develops PROTAC ® degraders for weed control, disease
control, insect control, and crop efficiency. The technology combines powerful farm
efficacy with next-generation environmental sustainability. It is designed to deliver
unparalleled safety of food and farm, while achieving superior field performance for
farmers. Optimizing Oerth Bio's pioneering technology requires specialized greenhouse, laboratory, and field resources to safely and efficiently test against multiple plant and pest species. The N.C. PSI facility uniquely meets these needs with state-of-the-art, climate-controlled greenhouses, biosafety level 2 and 3 containment, a research track sprayer, and on-site microscopy and mass spectrometry core facilities.
Furthermore, the extensive field station network at North Carolina State University can provide critical testing support to advance Oerth's most promising leads.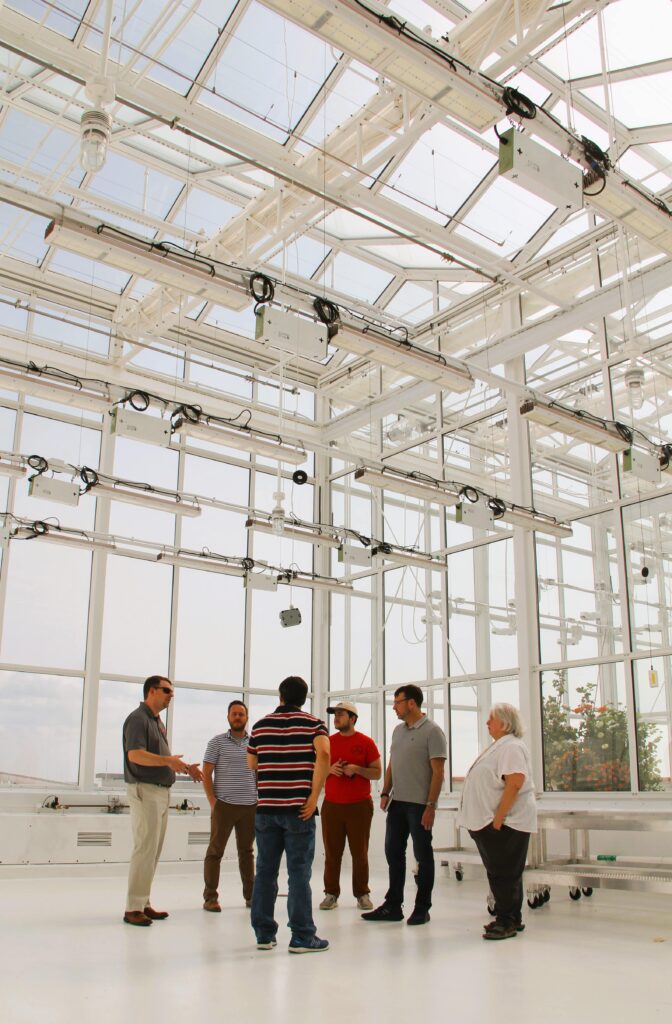 "We're thrilled to welcome Oerth Bio into the Plant Sciences Building to continue our
long-standing partnership, now under the same roof," said Dr. Adrian Percy, Executive
Director of the N.C. PSI. "Their presence in the greenhouse facility exemplifies the
entrepreneurial intention of the N.C. PSI where students, postdocs, and cross-
disciplinary faculty interact with an industry partner in formal and informal ways that will
hopefully lead to plant science breakthroughs."

The research collaboration builds on a longstanding relationship between the two
organizations. John Dombrosky, Oerth Bio's CEO, sits on the N.C. PSI External
Advisory Board while Adrian Percy sits on Oerth's Scientific Advisory Board. Dr. Paul
Bernasconi, Oerth's Chief Scientific Officer, said "N.C. PSI is an ideal innovation
partner, aligning with Oerth's vision for a collaborative approach utilizing cross-
functional experts from academia, industry, and business."

The agreement unlocks the potential for Oerth to showcase PROTAC ® degraders and
their utility in sustainable agriculture while providing N.C. PSI a unique research focus in
plant science. Dr. Paul Ingram, Oerth's Director of Product Performance spearheaded
the research collaboration and celebrates the collaborative approach, "N.C. PSI's
infrastructure, facilities, and network of scientific experts are an excellent fit for Oerth Bio and will allow us to conduct high-quality experiments across all of our research
interests."

Oerth Bio plans to take residency of the new facility in Spring 2023.

About Oerth Bio
Oerth Bio is the only company designing targeted protein degraders specifically for plant health applications, using its proprietary Attune™ platform. Our protein degrader
technology for agriculture aims to combine powerful efficacy with next-generation
environmental sustainability. Through PROteolysis Targeting Chimeras (PROTAC)
Molecules and the Attune™ Platform, Oerth Bio delivers unparalleled safety of food and
feed, while achieving superior field performance for farmers. PROTAC ®  is a registered
trademark of Arvinas Operations, Inc., and is used under license.

About North Carolina Plant Sciences Initiative
The North Carolina Plant Sciences Initiative (N.C. PSI) is a global hub for plant science
innovation. Its approach to interdisciplinary, team-based science breaks down research
silos while bringing together the brightest minds in academia, government and industry.
By engaging with growers through Extension efforts and increasing access to the plant
sciences for future leaders, the N.C. PSI is working to address grand agricultural and
environmental challenges.
MEDIA CONTACTS
Sam Jones
N.C. Plant Science Initiative
sjones28@ncsu.edu
Laura Schuchart
Oerth Bio
laura.schuchart@oerthbio.com
+1 919.827.3054