Back when she helped corral the feral chickens that wandered into her Maui high school, Kristen Hasegawa's career path was already clear.
What nobody expected was that she would travel more than 4,600 miles from home to pursue her dream.
Now a sophomore animal science major, Hasegawa considers CALS her second home.
Why did you choose CALS?
Many people ask why I chose to go to NC State, since the culture and distance is so far away from my home, Maui. Even in the middle of the Pacific Ocean, there are many people in the agriculture business who know that NC State has a great reputation as an agriculture school.
Homesickness is not terribly painful, since I still listen to Hawaiian music, sing Hawaiian songs and practice hula dancing to be connected to Hawaii. My parents have been very supportive in my decision process, and I do not forget to include them in everything that I am doing or planning. Being away from home is sometimes very hard. However, because I have made a lot of friends and met many amazing professors and faculty members here, NC State really feels like my second home. Mahalo nui loa (thank you very much) for all of your help.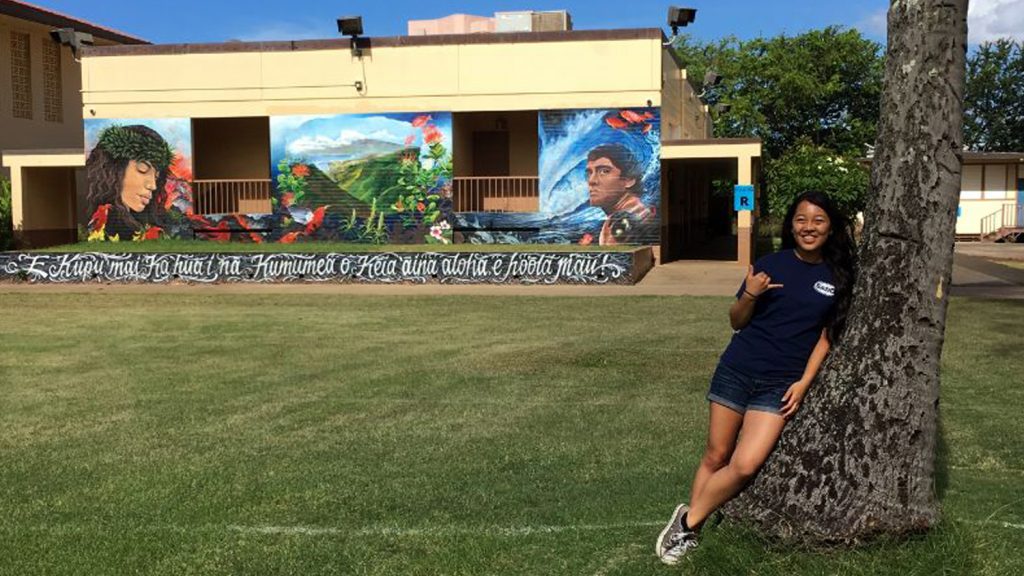 What is your career goal?
Right now, I have a goal of getting into NC State's Veterinary School. I [also] hope to return to Hawaii in the future and work in the animal industry to help Hawaii be more self-sustaining.
…From a young age, I really enjoyed being around animals, whether it was my friend's dog or going to the county fair and looking at the livestock for showing. Especially since I wasn't raised in an agriculture and animal family, I think that every time I was exposed to animals, I loved each moment more. Even if I do not become a vet, I still see myself in a profession working with animals.
What non-academic lessons will you take with you after graduation?
I learned how to be more confident and not be afraid to ask for help. There have been many people, students and professors alike, who were willing to help me. It made me feel more welcome. I realized that if I did not ask questions for information, then opportunities would slip by and I would miss out.
What are you working on now?
During the summer of 2016, I was able to volunteer at the VCA Kaneohe Animal Hospital, where I got more hands-on experience with companion animals. In fall 2016, I was able to volunteer with the Turtle Rescue Team on the CVM's campus. This summer, I am planning to study abroad in Ireland to learn about sustainable agriculture practices and cultures.
This post was originally published in College of Agriculture and Life Sciences News.