RTP Called, CALS Answered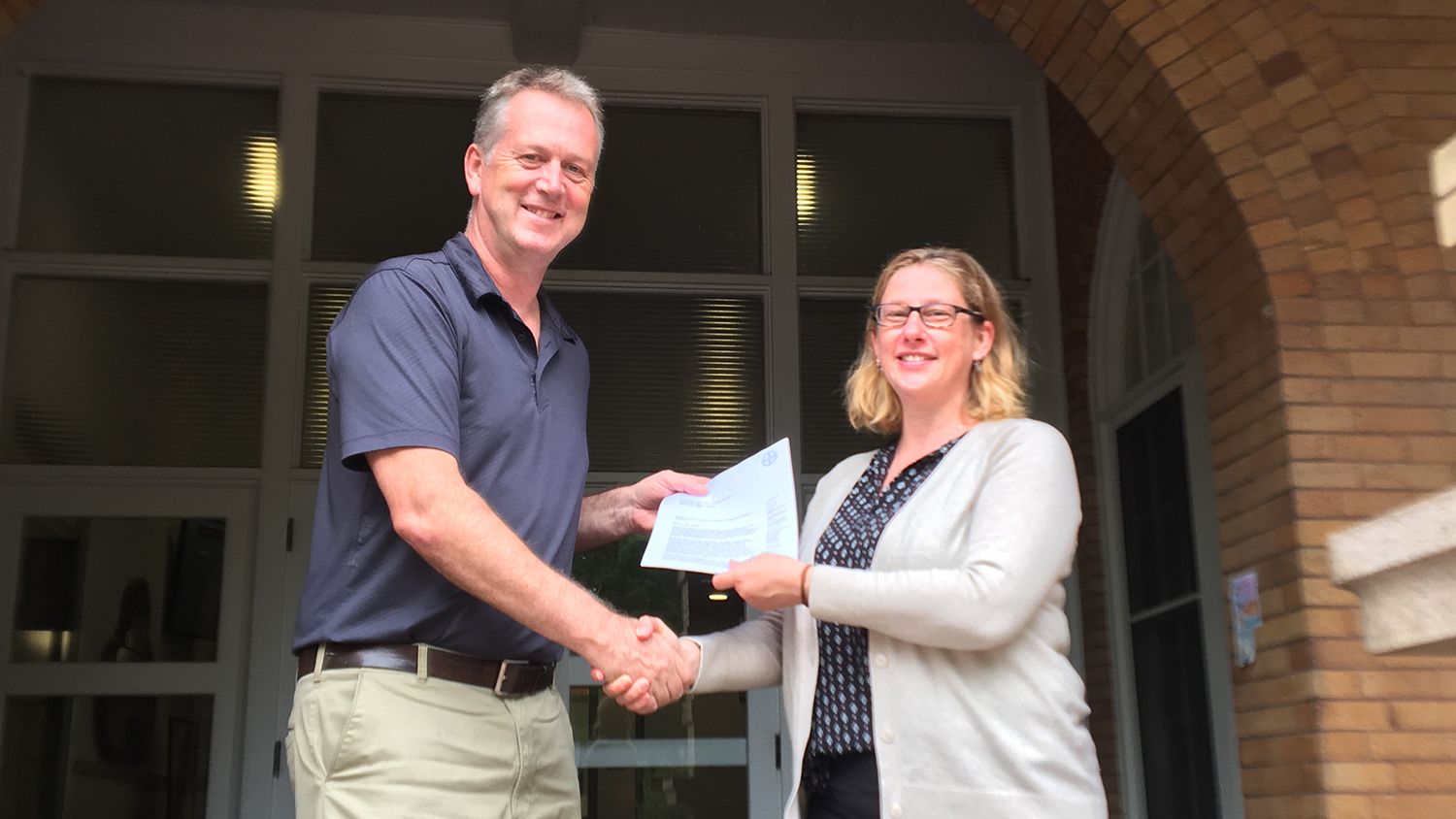 Two years ago, word reached CALS that companies in Research Triangle Park needed more employees trained in government agriculture and science regulation.
First, CALS Professor Keith Edmisten set up a popular course on the scientific and policymaking steps that shape state, national and international regulations.
Now, CALS is moving closer to its next goal: a Center of Excellence for Regulatory Science in Agriculture, part of the college's Plant Sciences Initiative.
"Maybe the student of the future is not your typical undergraduate student, but someone who is sitting at a desk right now, mid-career, and needs more formal training," said Danesha Seth Carley of the Department of Horticultural Sciences, who is guiding the effort by reaching out to potential partners across campus, in industry and in state and federal government.
In addition to academic goals, the center will work to fill gaps in related sciences and engage stakeholders through educational outreach efforts. Faculty members are developing an academic minor and certificate program in regulatory sciences.
The agricultural biosciences industry – those who develop and sell pesticides, biological products and agricultural biotechnology to farmers – have been supporters from the start. Bayer CropScience made a 3-year gift in summer 2018.
While industry would have a seat on the proposed center's advisory board, Carley stressed that the center can't and won't be solely funded by industry groups. Groups such as the Carolina Farm Stewards Association and the National Association of State Departments of Agriculture, among others, will also be part of the governing board.
"The effort is based on what scientists need to do to further the protection of human and environmental health," she said.