NC State Researcher Awarded Grant to Improve Honeybee Health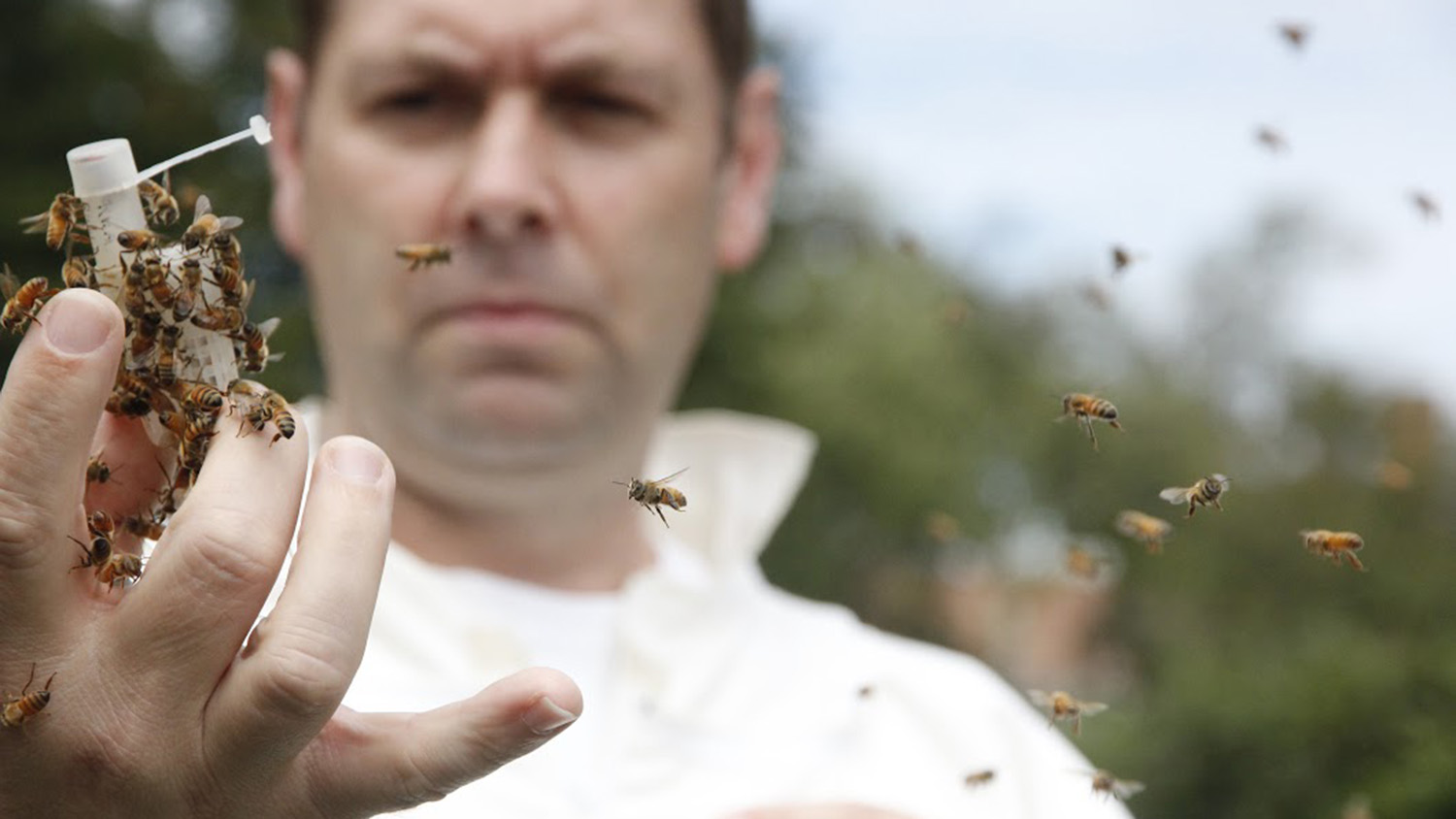 With a grant from the Foundation for Food and Agriculture Research's Pollinator Health Fund, NC State University scientist David Tarpy is researching the impact of pesticide exposure on honeybee colony disease prevalence and reproductive potential.
Tarpy, a professor of entomology and plant pathology and the NC State Extension apiculturist, recently received a $217,000 grant from FFAR, a nonprofit established through bipartisan congressional support in the 2014 Farm Bill. The FFAR grant is being matched by a graduate fellowship from the North Carolina Agricultural Foundation Inc., supporting a Ph.D. student in the NC State Apiculture Program, Joe Milone.
[pullquote color='red' align='right']Insect pollinators contribute an estimated $24 billion to the U.S. economy annually.[/pullquote]
Milone and Tarpy's research will generate new knowledge about the multiple interacting stressors that lead to declines in pollinator populations. "By studying the interactions among queens, pesticides and disease, we are determining how the entire exposome – or all of the things that the queen and colony are exposed to – affects overall bee health," Tarpy said.
Noting that managed and native pollinators are vital to many crop production systems and the ecological resources that support them, FFAR Executive Director Sally Rockey congratulated Tarpy and NC State for undertaking research that will inform science-based approaches to improving pollinator health.
FFAR established its Pollinator Health Fund in response to the agricultural threat posed by declining pollinator health. Insect pollinators contribute an estimated $24 billion to the United States economy annually.
NC State is one of 16 organizations that received a total of $7 million in FFAR funding toward research and technology development designed to contribute to healthy pollinator populations that support crop yields and agricultural ecosystems.
To learn more about the FFAR Pollinator Health Fund, please visit foundationfar.org/pollinator-health-fund/.
Our research addresses grand challenges — and overcomes them.
[button]Learn more[/button]