I AM CALS
Growing up in one of North Carolina's poorest counties, Brooklynn Newberry knew her high school's shortage of Advanced Placement courses and extracurriculars would make college applications a challenge.
"I really had to be motivated to go to college on my own," she said. "I don't have parents who went to college to provide me with that kind of guidance."
Brooklynn is the oldest of six, and wanted to be the first in her limited-income family to get a degree. When her first application to NC State's College of Agriculture and Life Sciences was deferred, she chose an alternate path to CALS through a local community college. She also threw herself into volunteer work with organizations focused on environmental cleanup and ending hunger.
Her second application was accepted.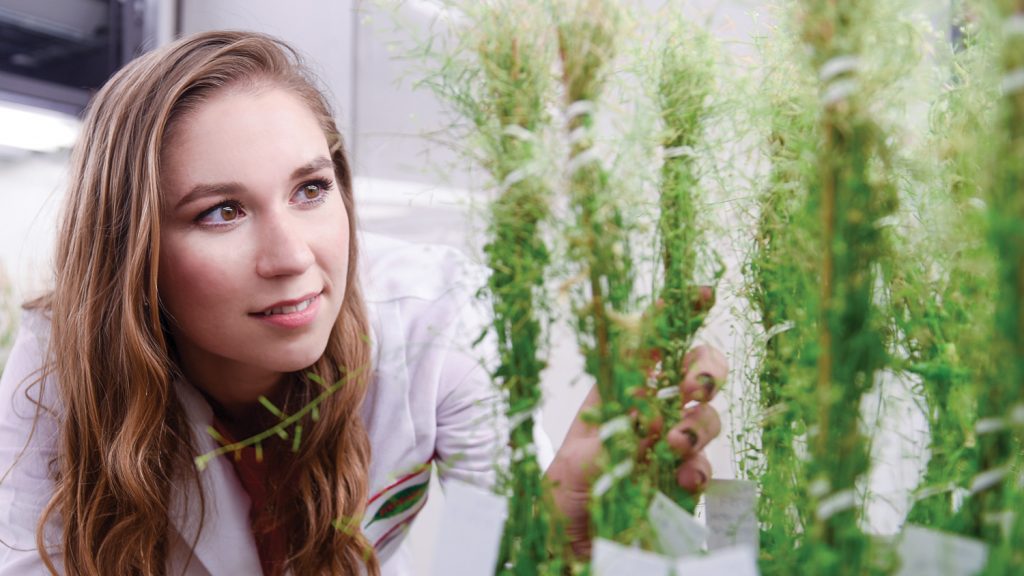 Since arriving on campus, Brooklynn has worked as an assistant in a plant molecular biology laboratory, and spent 10 weeks in Brazil investigating the interplay of vegetation, climate and fire.
She is now a senior plant biology major, on track for December 2016 graduation. She has two goals: a career in conservation biology, and becoming a role model for other rural students.
"I like to encourage students – especially if they're from the same background – and tell them how I got here," she said.