Extension Kicks Into Overdrive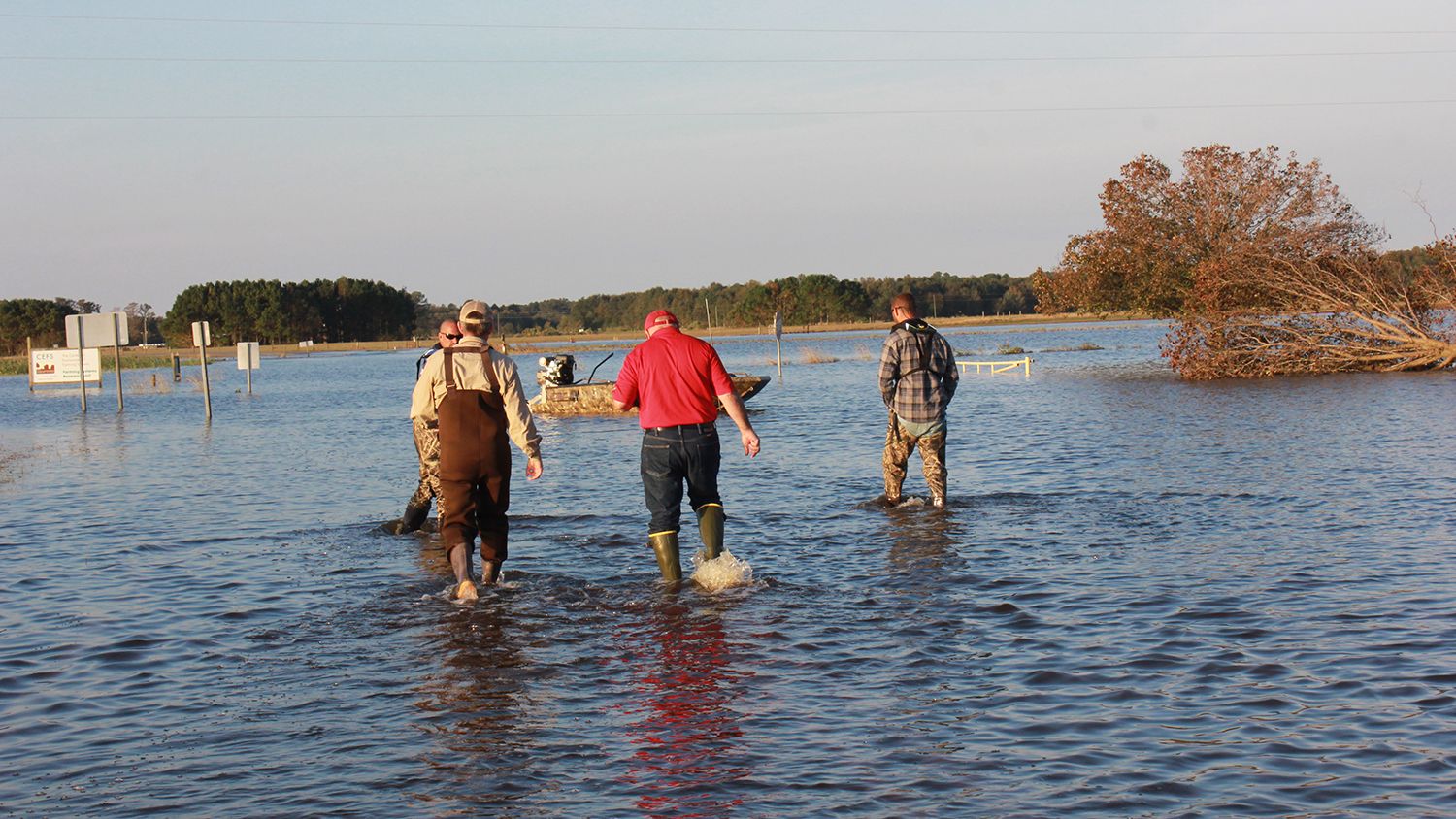 Massive recovery efforts took place all over Eastern North Carolina in the wake of Hurricane Matthew. And NC State Extension was front and center in the hardest-hit counties.
From rescuing livestock and assessing crop losses to setting up temporary housing and feeding displaced families, Extension was there.
Extension was everywhere.
"Our agents also jumped in and did a great job helping to address human needs," said Mike Yoder, Extension coordinator of emergency programs, who embedded with the North Carolina Emergency Operations Center during the crisis.
Because Matthew left hundreds of roads in eastern North Carolina impassible, getting feed to livestock became an issue. Specialists and agents also served as a critical link between farmers and state-level organizations, relaying urgent information quickly.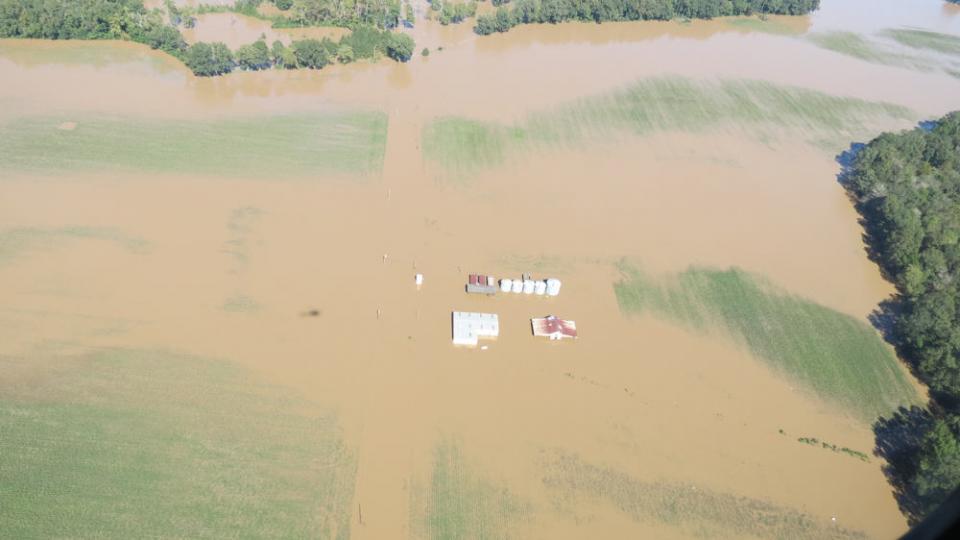 "We'd really been preparing for that kind of event without knowing it … by building a culture of collaboration between NC State, NCDA and all the other agencies to help each other out."
— Sandy Stewart, Director, NCDA&CS Research Stations Division
Today, Extension is still hard at work helping farmers and communities recover.
"We all know Extension is not an 8-to-5 job," said Extension Director Rich Bonanno. "I'm really proud to be at the head of an organization where people are so dedicated to what they do. This was a situation where there was a lot of pressure … a lot of things needed to happen fast, and I'm thankful that our people really showed what they were made of."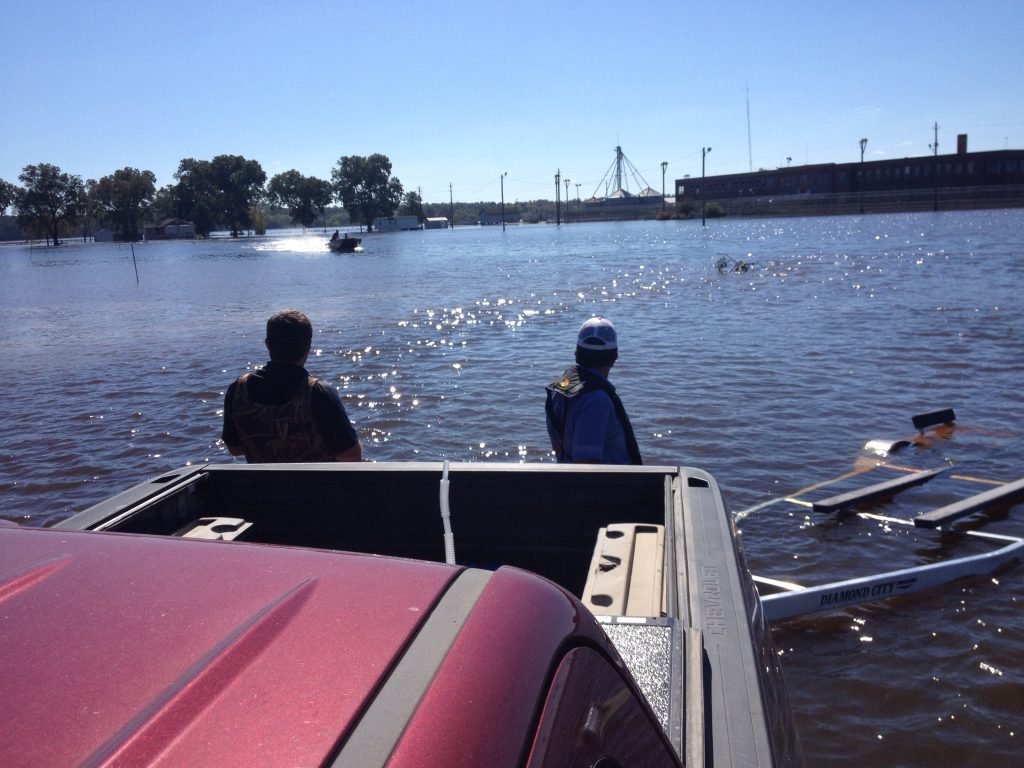 "They went way beyond what people would expect of them."
— Steve Troxler, North Carolina Commissioner of Agriculture
Want to learn more about the Hurricane Matthew cleanup? Read about the team effort to save animals and crops at Cherry Research Farm, where only 45 of the 2,000 acres did not flood. Then watch Extension staff talk about their experiences — and see N.C. Commissioner of Agriculture Steve Troxler honor our heroes.