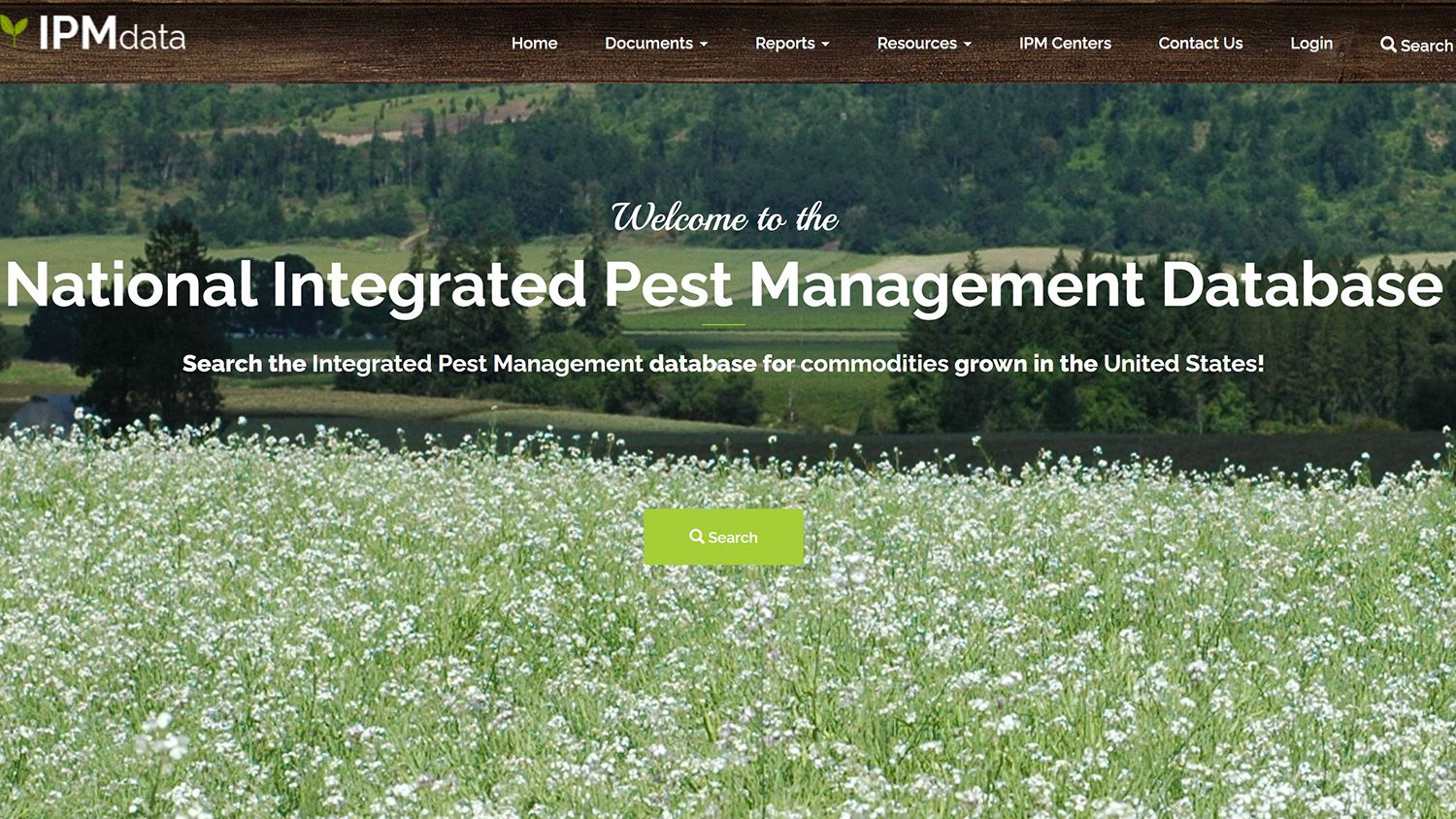 Published on April 29, 2022 in the Journal of Integrated Pest Management (IPM), "Integrated Pest Management Data for Regulation, Research, and Education, and Education; Crop Profiles and Pest Management Strategic Plans" addresses a current gap in the literature, history, definition, contents, and purposes of Pest Management Strategic Plans (PMSPs) and Crop Profiles (CPs), and their contribution to the field of IPM. Additionally, there is a description of the data storage for these documents in the National IPM Database, the process of creating these documents, and future directions for IPM data.
Additionally, the publication has been featured in an Entomology Today blog asking who, what, where, why, and how questions about PMSPs and CPs.
Robin Boudwin, Southern IPM Center National IPM Database Programmer, Roger Magarey, Southern IPM Center Co-Director, and Lynnae Jess, North Central IPM Center Director authored the publication.
Robin Boudwin adds, "We want to bring awareness to these valuable sources of crop and pest management data and recognize stakeholder contributions to the field of IPM."
Crop Profiles and Pest Management Strategic Plans are two sources of data that describe current and historical pest management practices for settings such as agricultural commodities, schools, specialty crops, livestock, and rights-of-way.