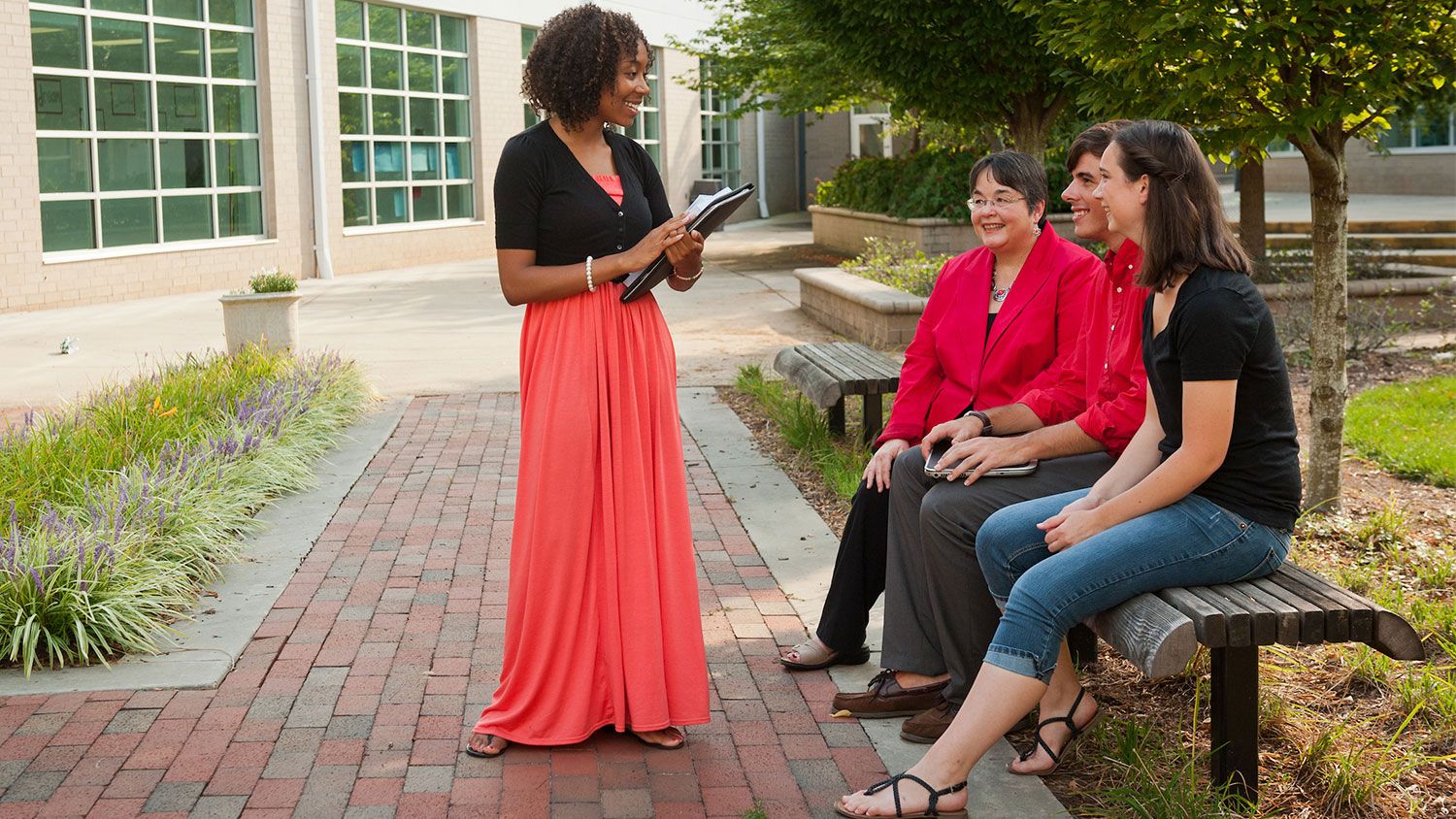 University Human Resources recently celebrated employees who celebrated milestone years of service.
One hundred and six CALS employees celebrated five and ten year milestones.
UHR holds those events annually as part of the Service Awards Program, which recognizes employees for their service to the university and the state of North Carolina. In 2021, 948 employees achieved service milestones of five years or more. Of those employees, three employees celebrated 45 years of service and two reached 40 years of service.
Yevonne Brannon, executive director of the Center for Urban Affairs and Community Services, was one of the employees who reached 45 years of service.
"I think what has made me stay so long is I like my job, and I have always found my work exciting," Brannon said.
Brannon has been part of the Wolfpack family since coming to NC State to pursue graduate degrees. She earned her master's degree in 1974 and her doctorate in 1977.
Brannon has spent her entire career at the Center for Urban Affairs and Community Services. She began working at the center as a graduate student in 1976 and transitioned to being a temporary employee in January 1977. In July 1977, Brannon became a full-time employee. She has held several positions at the center, including research associate, group manager, assistant director and director.
"I love this university, and I am honored and proud to work here," Brannon said. "What's important to me is that I am doing a good job, meeting my obligations and making the university as proud of me as I am of it."
UHR hosted a March 21 breakfast to honor employees who reached five- and 10-year service milestones, and an April 14 breakfast to recognize employees who achieved milestones of 15 years or more.
NC State honors employees who reach 25 years of service at a separate event at the chancellor's home. Those who achieved that milestone in 2021 were honored in October.
Chancellor Randy Woodson gave the keynote address at the breakfast events in March and the one this month. Deans, vice chancellors, other university leaders and guests of the honorees attended the events.
"We see a lot of smiling faces at these events and fellowship between employees," said Britt Hurst, the Recognition and Wellness Program manager in UHR. "It's definitely neat to see employees being honored and recognized for the important work they do at NC State."
Service Awards Enhancements
The employees honored in 2022 were the first to benefit from a recent change to the Service Awards. Before this year, the university gave honorees preselected gifts. Now honorees can choose a gift from a selection of options.
"We received an overwhelming response as far as orders," Hurst said. "I hope employees really appreciate the opportunity to choose their service gift to commemorate their time at NC State."
Another enhancement to the program will take effect later this year. Currently, the annual breakfast event honors employees who reached five-year employment milestones during the previous year. Starting in June, that event will recognize employees for reaching those milestones in the same year they achieve them. Each June, the university will honor employees who reach milestones between January and June of that year; each December, the university will recognize those who achieve milestones between July and December of that year.
"I think it's important that we have timely recognition of employees," Hurst said. "The university values employees' contributions and service, so it was important to us to make this change to the program so employees don't have to wait a year for us to celebrate these important milestones."