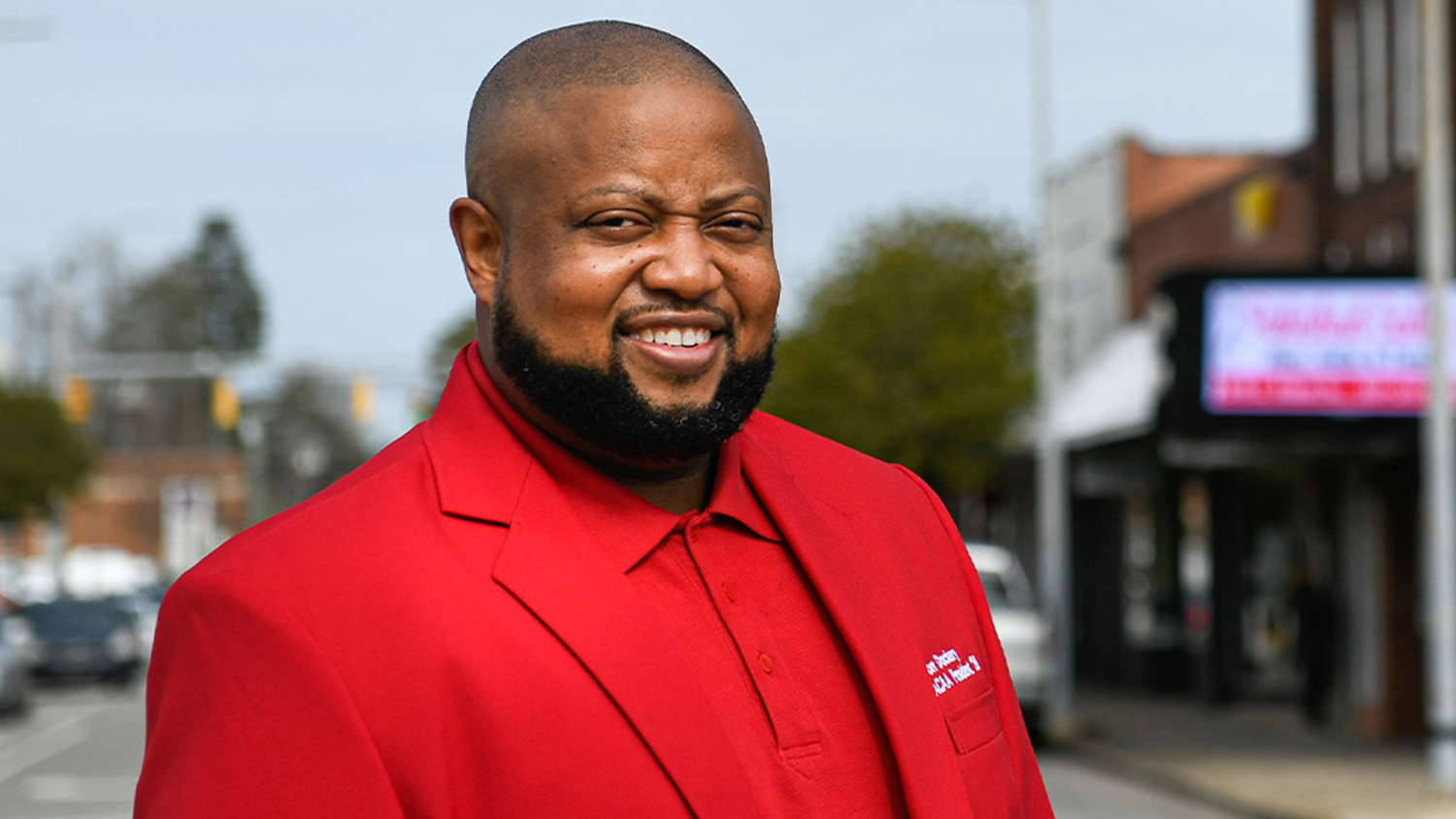 Since March 16, Dr. Dalton Dockery, Columbus County Cooperative Extension director, has been splitting his time between the office and home. It's a challenge, as it is for many of us.
The Extension office in Columbus County is currently closed to the public: however, the team fields phone calls and sees clients by appointment.
When working at home, Dockery strives to balance work and a full house, as his wife and kids are also home.
"With the advancement of technology and the use of Zoom to hold meetings and interact with clientele, I am managing," Dockery says. "When I do go into the office to manage paperwork and check on things, my wife declares it's to get away from her and the kids."
It is very quiet at the NC Cooperative Extension office in Columbus County with a skeleton crew of two Extension employees and maintenance workers. The silence is only interrupted by phone calls that Dockery routes to the agriculture, 4-H, family and consumer sciences and community and rural development agents who are working from home.
Associate Dean and Director of NC State Extension Rich Bonanno praised Dockery's dedication. "Dalton is a talented, effective and dedicated individual who never loses sight of his desire to help the people of Columbus County and NC. Whether it is his normal duties as director or agricultural agent, or being away from home for days at a time during a hurricane, flood, or other natural disaster, Dalton never wavers. I am honored to call him both a colleague and friend," Bonanno said.
Whether it is his normal duties as director or ag agent, … Dalton never wavers.
A top priority right now, as always, is supporting farmers, Dockery said.
"One of our major program areas is agricultural production and helping farmers to remain profitable. Many of our agricultural clientele rely on us to provide information as it relates to their agricultural practices. This information is crucial in terms of making agricultural business decisions. These decisions can be the difference between profitability and bankruptcy."
Prior to the COVID-19 pandemic, community members turned to NC Cooperative Extension on issues ranging from helping young people to develop leadership skills through 4-H to safely cooking a meal to prevent foodborne illnesses. Dockery and his team are working tirelessly to continue providing research-based information to their community throughout this time of uncertainty.
Keith Walters, Southeast District Extension director said Dockery's leadership makes a difference in Columbus County.
"Dr. Dockery has had many notable accomplishments during his more than 25 years of service while working to address the needs of the local community with North Carolina Cooperative Extension at NC State University," Walters said. "His record of success includes expanding program outreach, securing external funding support, developing new programs, reaching new audiences and collaborating with new partners, while also increasing the vital financial support from our local government partner in Columbus County."
Moving forward, Dockery challenges colleagues to continue using the technology we've adopted in the past few months, along with implementing rigorous office safety and sanitation practices.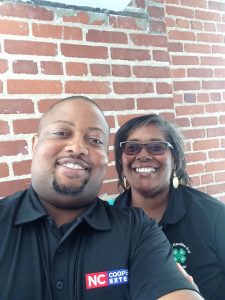 "We are a team at the NC Cooperative Extension in Columbus County," Dockery said. "I am thankful every day for those who I work with. We depend on each other and we will get through this pandemic together. Even though we may face challenges in this new environment, we will continue to persevere. We will be wearing face masks, doing lots of hand washing and sanitizing just about everything, including door knobs and points of contact."
Dockery said the Covid-19 pandemic has caused the world to change.
"It has caused us to look at what really matters," he said. "We are fighting something that we cannot physically see, but it is something that has unified us in terms of working together to achieve a common goal. The goal of finding a vaccine and the recognition that teamwork is a must. This pandemic does not discriminate based on race, creed or gender. It serves notice that it is an equal opportunist and to defeat it we must all work together for the good of mankind. The ultimate question is, when the pandemic has passed, what will we have learned from it?
"I am looking forward to the day when all of our staff members can return to work in a safe and healthy environment," Dockery said.
Thank you for all you do for everyone at CALS.
Have a coworker who is an essential employee and deserves recognition? Email cals_communications@ncsu.edu.