Faculty and Staff
Xie Named AAAS Fellow
Deyu Xie, a professor in North Carolina State University's College of Agriculture and Life Sciences, has been elected a 2022 Fellow of the American Association for the Advancement of Science (AAAS), the world's largest scientific society and publisher of the journal Science. Xie is among 506 scientists, engineers and innovators named AAAS Fellows for their "scientifically and socially notable achievements." Three NC State faculty members were elected this year.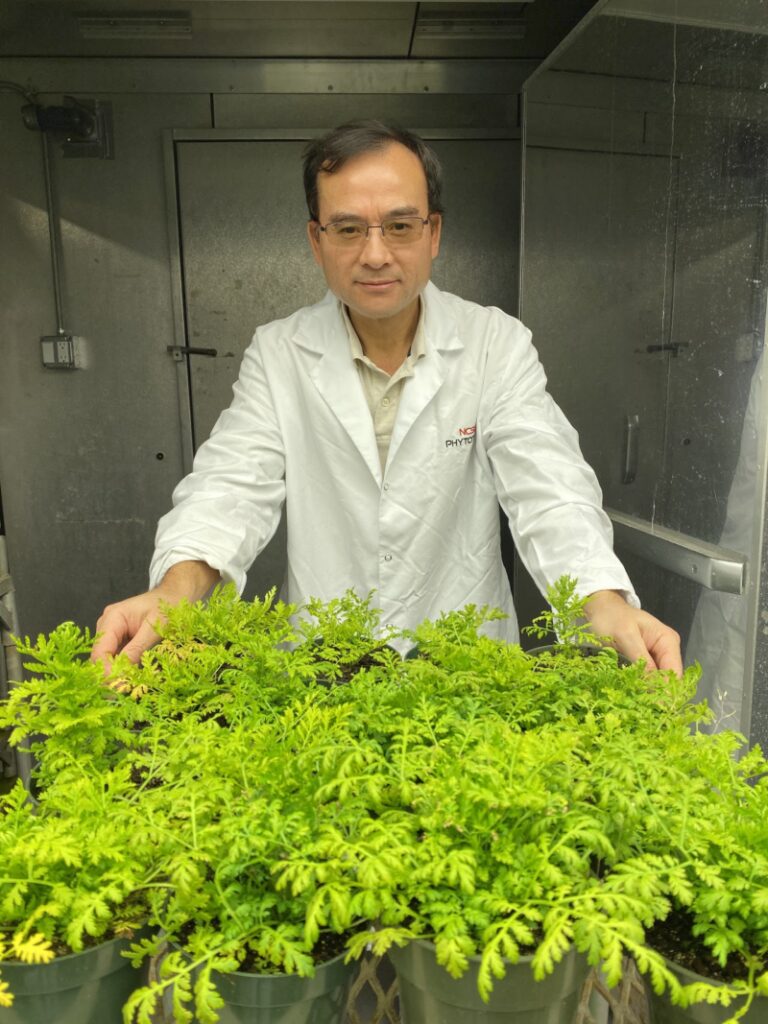 Xie, a professor in the Department of Plant and Microbial Biology, was honored for his "distinguished contributions to the field of metabolic biology of natural plant products for human and animal health and biofuel, particularly in plant flavonoids and anti-malarial medicines."
"I am highly honored to be elected as an AAAS fellow. I am deeply grateful to AAAS for recognizing my contributions," says Xie. "This great honor will motivate me to work harder, continue educating students and postdocs, unearth novel plant compounds, and innovate new technologies for metabolic engineering."
Xie's research focuses on understanding the structure, biosynthesis and metabolic engineering of natural plant products, especially those with high medicinal and nutritional benefits and biofuel values.
Several influential plant-based medical discoveries have been made through Xie's research, including the metabolic engineering of a plant-based medicine for malaria, one of the deadliest diseases in the world. Artemisinin, extracted from the traditional Chinese medicine plant, Artemisia annua, is an effective and popular antimalarial medicine, but it's limited in quantity. Xie is looking at ways to increase artemisinin production through the self-pollination of plants, the discovery of new plant cell resources and metabolic engineering.
In addition to malaria, Xie made vital contributions to discovering a new pathway in plant flavonoids and innovating metabolic engineering for potential pharmaceuticals. He was also instrumental in studying and promoting plant flavonoids in green tea, dark chocolate and muscadine grapes as potential therapeutics for COVID-19. Now, many countries are using these tactics to improve recovery from COVID-19. He also studied how to alter the metabolism of plants, including tobacco, to reduce harmful compounds.
Other NC State scientists elected as fellows were Sindee Simon in the College of Engineering and Jacqueline Hughes-Oliver in the College of Sciences.
This post was originally published in College of Agriculture and Life Sciences News.