Students
Congratulations to our Spring Graduates!
On May 6th, 2023 we had a lovely ceremony celebrating our graduates in the Department of Plant and Microbial Biology. Below are all of our students who graduated.
We had two students graduate with a Doctor of Philosophy in Microbiology.
Courtney Hellard
Andrew Hopkins
We had one student graduate with a Master of Plant Biology.
We had nineteen students graduate with a Bachelor of Science in Plant Biology.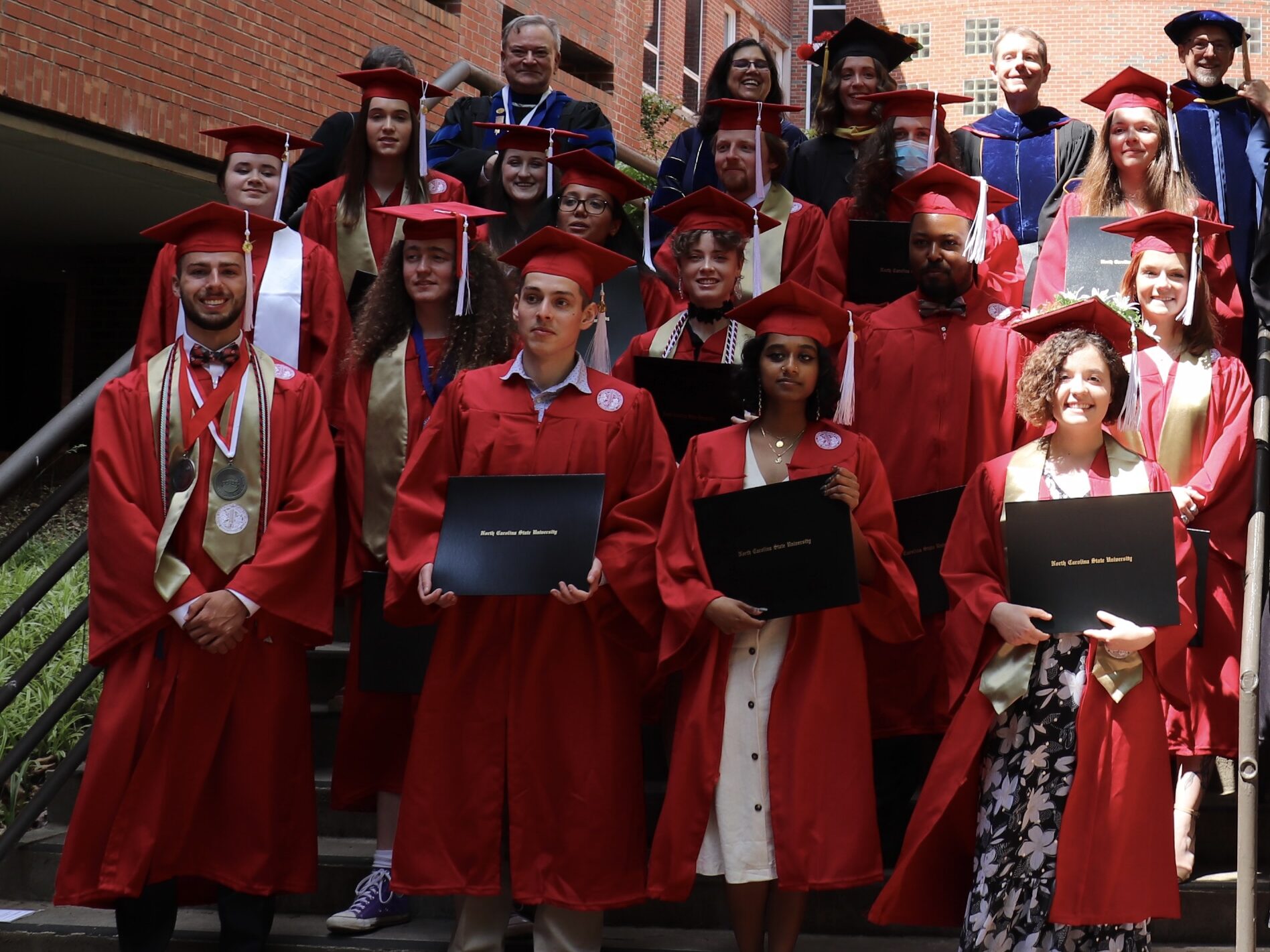 Congratulations on all of your hard work! We are excited to see what the future holds for you all.