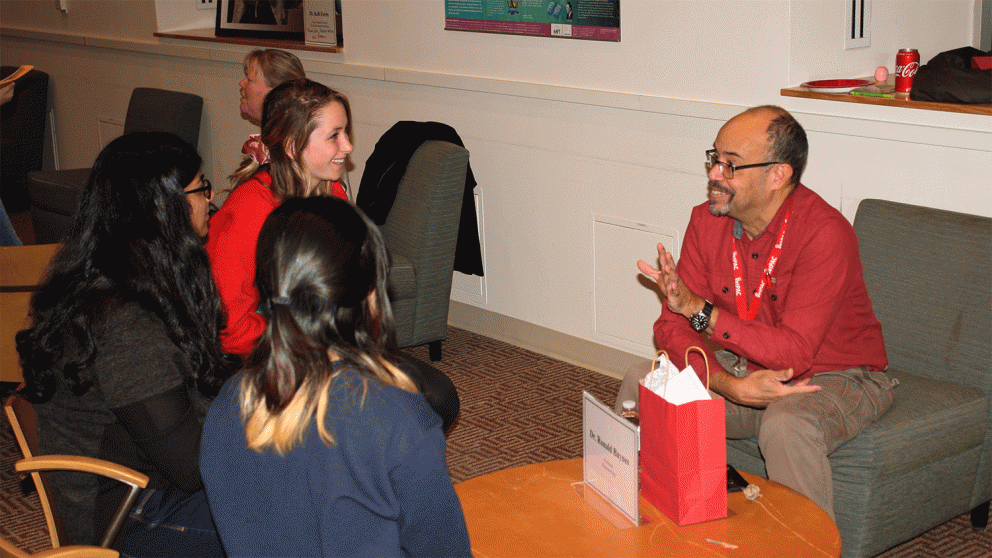 A record-breaking 172 students interacted with 48 professional representatives during this year's annual CALS Veterinary Profession Advising Center, or VetPAC, networking event on Thursday, January 25.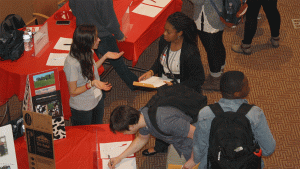 The VetPAC networking event gives students an opportunity to meet with College of Veterinary Medicine (CVM) faculty, current doctor of veterinary medicine (DVM) students, representatives from VetPAC guaranteed placement programs and nearby veterinary professionals in an informal setting. Students have a chance to ask questions about veterinary specialties, backgrounds, possible work opportunities as well as speak with CVM faculty about their research and possible ways to gain research experience. Speaking directly with DVM representatives and student services can help students better understand the different paths that lead to vet school.
The event was coordinated by Dr. Shweta Trivedi, VetPAC Director and the VetPAC intern team.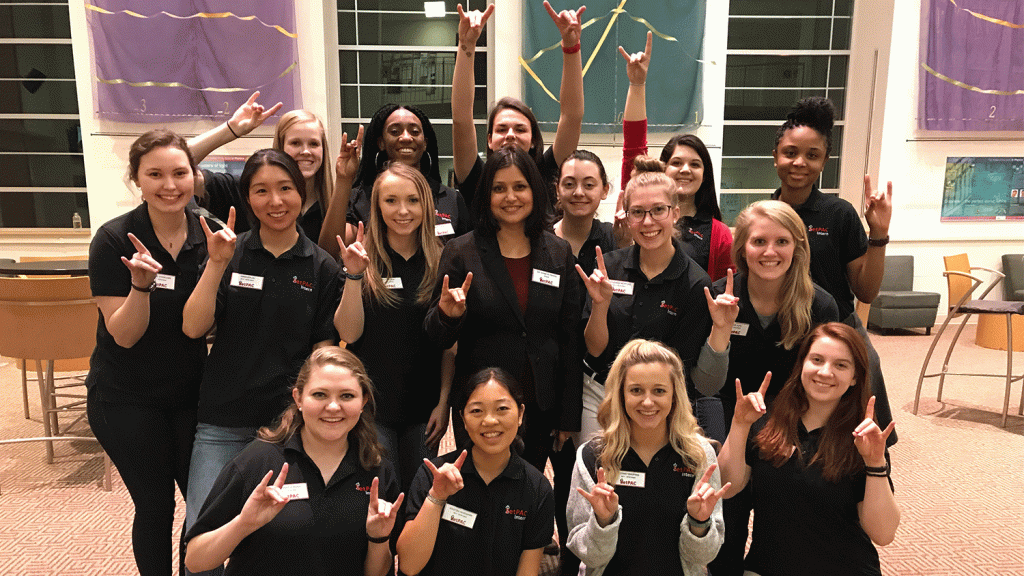 VetPAC interns serve on event planning committees to ensure all aspects of the event are completed. A total of 15 interns participated in the process by joining committees that worked on invitations, food, advertising and gifts.
Shweta complimented her interns on their excellent leadership in contacting a variety of presenters, advertising it to various clubs and through classes and finalizing the layout of the program. "I am supremely proud of this year's team of VetPAC interns for the leadership and creativity that they have demonstrated in helping me organize one of the biggest event VetPAC hosts annually."
For 8 years, VetPAC has worked to maintain partnerships with multiple local institutions and private and public veterinary professionals. Students benefit from these interactions as veterinary, animal, research and community activities are required for veterinary admissions. In addition, VetPAC houses its own internship program, partners with the Museum of Natural Sciences to deliver a Museum Medicine Internship and works with the Wake County Animal Shelter to deliver a Shelter Medicine Internship. VetPAC is in the process of creating another unique experience for students via Wake County Animal Shelter in the form of a Feline Health Summer Internship.
Find more information about VetPAC and to learn more about several helpful services to prepare for veterinary school here.